They sang. They danced. They wore matching outfits.
Three months after One Direction took over Gillette Stadium, a different kind of British invasion came to Foxborough on Sunday, when the U.K. Patriots fan club arrived for their annual pilgrimage. The group of 30 gathered as soon as the lots opened for the day, ready to take advantage of the unseasonably warm December weather and continue a tradition that is now a decade old.
The U.K. Patriots, who are primarily based online, organized their first trip to Foxborough in 2004.
"We knew each other as Internet names to start with and then someone said, 'Let's go on a trip,' so we did in '04," explained Adrian Gunter, one of the organizers.
There were only four people on that first visit, but the next year, they had 30. It's been like that ever since.
"2005 was just amazing," Adrian added. "I think the success of that one trip is why we're still here. And I think we're enabling a lot more people who might not otherwise make the trip on their own, because they feel as though they can tag along quite easily."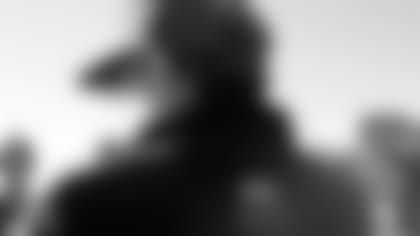 Some like Chris Rice, one of the original four, traveled across the pond for a short visit this year, while others, like Adrian, have taken to adding a second game to the itinerary. His group started their American holiday in Denver, where they saw the Patriots play the Broncos and got in some skiing before making their way to Boston.
"It's quite self-indulgent," he admitted with a laugh.
In addition to those who traveled from the U.K., Sunday's group included a few Canada-based expats and Patriots season ticket holders who've become friends with the fan club over the years. All came for both the game and the camaraderie.
"Meeting together, forming friendships and all that sort of stuff, that's the best part of the trip," Adrian said.
And it was evident at their tailgate party, where laughter and chatter and a little bit of signing became the soundtrack to an afternoon spent under the sunshine at Gillette Stadium.