Devin and Jason McCourty are both officially back with the Patriots in 2020, and not only does that mean they and their families will continue to grow together in the same zip code, it means Patriots fans will be seeing a lot more of their favorite twins.
And their impeccable graphic t-shirt collection.
If you've paid attention over the years, you've probably noticed that the McCourtys do not mess around when it comes to their style. Before games or during media availability, it is always a surprise what Devin and Jason will come out wearing. Whether it is an iconic character or a custom catch phrase, the t-shirts are, well, straight fire.
First up is their signature "Mama, we made it!" shirts they debuted ahead of Super Bowl LIII. Since then, it's become a classic look, and they even wore a Rutgers red versions under their graduation gowns when they spoke at their alma mater's commencement ceremony last May.
On their way into Gillette Stadium ahead of the Bills game this season, the McCourtys yet again served looks. This time, however, it was in the name of a relic lost to time and technology and a certain cartoon pig. Jason's ode to "Blockbuster" paired with Devin repping Peppa Pig is truly something.
The official Peppa Pig Twitter account even got ahold of the picture, which we didn't know we needed.
After the Patriots win over Dallas last season, Devin again gave Patriots Nation an incredible pop culture fashion moment. Devin walked into his post-game press conference with the one and only Dwight Schrute. Need we say more.
Devin's post-game media availability has become a runway of sorts for him to show off his finest t-shirts. May we present Exhibits A, B, and C. Please note that Exhibit C shows versatility. The fashion game isn't limited to t-shirts. Socks are also in play.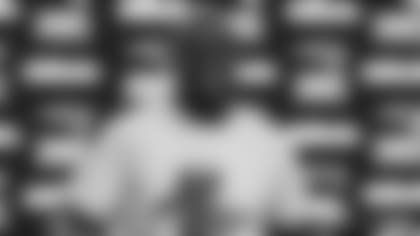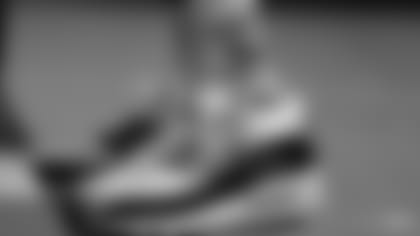 Not to be outdone, Jason's "Sleepy" t-shirt, seen here from an event in December, is a whole mood.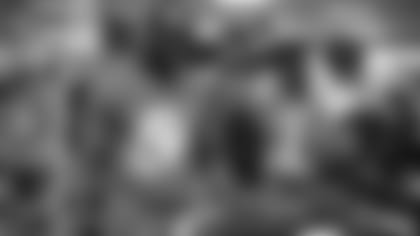 The movie and TV references know no limit. It isn't just kids shows that both Devin and Jason's children would appreciate, scoring them some serious "Cool Dad" points. Devin has also been known to represent classic TV shows like "Family Matters" and "Saved By the Bell."
And there is also the iconic McLovin' t-shirt of "Superbad" fame. To make that shirt even sweeter and more poetic, Christopher Mintz-Plasse, the actor who played McLovin', is a Patriots fan in real life. The more you know!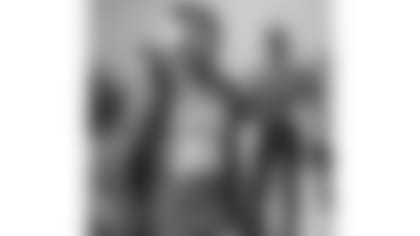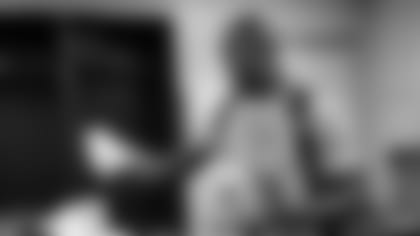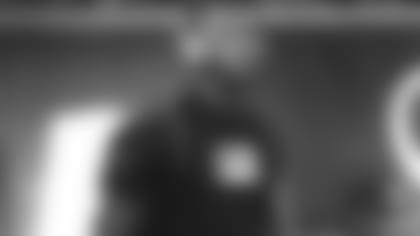 It isn't just fun and games for the McCourtys and their fashion choices. Sometimes, they use their clothes to make a statement. During mini-camp, Devin and Jason, as well as Duron Harmon, wore "Fund our Future" t-shirts in support of a Massachusetts education bill to provide equal funding to all schools in the commonwealth. They were vocal advocates of the bill and advocated in front of the state legislature. It passed last fall.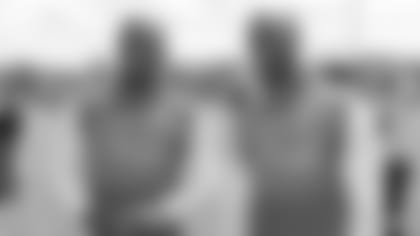 While Devin and Jason have proved time and time again they are unstoppable with their t-shirt collection, there is one particular look that Patriots fans have probably liked the most over the years. It was truly a one-of-a-kind outfit, one that only the first siblings to win a Super Bowl together can pull off.
With both Devin and Jason signed on for 2020, Patriots Nation better keep an eye out. You never know what looks they'll be showing off next.