The talking is done for now. Terry Glenn is back, and it's time for him to show the team he is ready to play.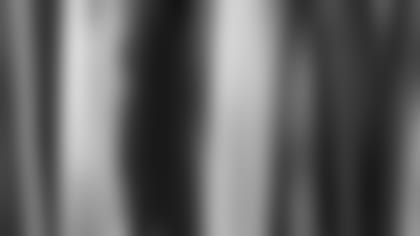 ]()
            Glenn didn't speak to the media in the locker room on his first day back to the practice field. He was allowed to return Monday, and he and Head Coach **Bill Belichick** met then to discuss his role with the team. Belichick said Wednesday he hadn't spoken in more detail with the player about his return.  

"I don't think it is about talking about it now," Belichick said. "We are going to go out to practice today and we will get a look at where Terry is at both from a conditioning standpoint and where his skills are after a layoff and we will just go from there. I don't think really sitting around and talking about what is going to happen or what isn't going to happen, at this point, that is not what it is about at all."
When asked to clarify exactly what Glenn's status with the team is right now, Belichick compared the wide receiver's situation with that of NBA star Michael Jordan.
"[Glenn's status is] To go out and practice and start playing football for the first time in two months," Belichick said. "Same as Michael Jordan's was a couple of weeks ago when he went to training camp and started playing basketball for the first time in I don't know how many years. That is what you do.
"Before you start playing you go out there you start practicing and you start getting your game ready to play. I don't think you are going to see Jordan suit up the first game of the year or the 20th game of the year and go right out there on the floor. I think you are going to see him do what he is doing which is prepare to play. I think that is what every professional athlete does. They prepare to perform whatever the event is or sport that they are in. That is the progression, that is where we are."
The team does not have to make Glenn active until after the San Diego game. There is an open roster spot, so if the team chooses, Glenn could be active for this Sunday. Glenn has to prove himself in practice for that to happen, but it is not inconceivable.
Glenn was only in training camp for a short time, but he did get at least some exposure to the changes in New England's scheme this season. He is obviously going to be behind on the learning curve, and how quickly he puts everything together will affect decisions on his playing time.
"He was in training camp and so he was in the meetings for a week or 10 days, and that definitely helped," Belichick said. "But he wasn't able to execute a lot of the things we are doing this year out on the field. So that is still the limiting factor. He was out of practice for a couple of days, but that was really pretty much the extent of it.
"I am sure that he will be able to study and learn and get the plays down and get his assignments down, but doing it at full speed with the quarterbacks, the adjustments, blitzes, and other things that happen on the field that is another matter. I can't really predict what that timeframe will be."
]()
            While Glenn is most familiar with **Drew Bledsoe**, **Tom Brady** threw to him a lot in practices last season, so there is some familiarity there.  

"I am pretty comfortable with Terry," Brady said. "I am just excited to have him out there and excited to see him play."
Does the second-year quarterback think Glenn can contribute right away?
"You'd certainly hope so," Brady said. "As soon as he is ready to help the team I am sure everyone would love to see him out their performing well, because that is why he is on the team. Everyone's here expected to go out and play as hard as they can and practice hard. I am sure that's what Terry expects of himself."
Belichick still did not rule out the possibility of brining in another quarterback, but for now the team will go with Brady and Damon Huard as the only healthy players at the position.
For the last two game the emergency quarterback was Bert Emanuel, who was released Tuesday. Asked who will fill that role now, Belichick didn't give a definitive answer. Keeping a realistic perspective, he acknowledged if the team was whittled down to someone other than Brady or Huard at the helm since Bledsoe went down, it would be a severe situation.
Even with a more experienced quarterback, it would be difficult to spend time teaching someone new to the system without taking necessary time from Brady and Huard.
"I think really if it comes to that situation we are going to be in trouble," Belichick said. "With no disrespect to Bert, I think we would have been in trouble if it had come to that the last two weeks.
"Brady takes most of the snaps in practice. Damon takes the ones that Brady doesn't. Frankly we could use more plays with the quarterback than what we have out there as it is. If we could give Damon more plays we would give them to him. We didn't have any plays available to give Bert. Bert didn't take any plays. He took a few snaps with the scout team, ran Miami plays or Indianapolis plays or whatever. It probably wasn't a total of five plays. So realistically if he had had to go in the game, to expect him to really be able to perform as a quarterback, other than getting the snap, would have been stretching it pretty far."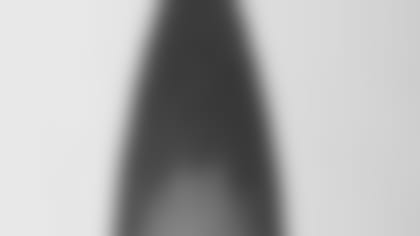 ]()
            Rookie cornerback **Leonard Myers** will miss the San Diego game while he recovers from the flu bug he caught last week. Myers lost weight while he was ill, and the team is trying to be cautious with him.  

"I talked to him again this morning and he kind of feels fine," Belichick said. "We just feel, because of what happened last week, if he were to resume activity and exercise that he is still a little weak and that his system is a little weak and he could have a reoccurrence of it. We are going to hold him this week and then he should almost certainly be ready to go next week unless something happens."
Also out for this weekend are Bledsoe and guard Joe Andruzzi (knee). Belichick said several players are getting much closer, but Willie McGinest (leg); J.R. Redmond (ankle); Matt Stevens (knee) and T.J. Turner (knee) are all still questionable. Linebacker Tedy Bruschi was added to the list as questionable as well after injuring his knee last Sunday.
The only injury reported for San Diego is rookie linebacker Carlos Polk, who is doubtful with a shoulder injury.
Defensive end added to practice squad
The Patriots did make one roster move, signing defensive end Saul Patu to the practice squad.
A rookie free agent out of Oregon, Patu was originally signed by the New York Jets. He spent the 2001 preseason with the Jets, but was released on Sept. 2, 2001. The 6-3, 272-pound Patu finished his Oregon career with 167 tackles, including 26.5 sacks and 53 tackles for losses.