In honor of the Patriots making it to Super Bowl XLIX, we asked Patriots alum-turned-winemaker Drew Bledsoe to help us come up with a fun way to celebrate the occasion.
Here's how the game works: go through the list below and try to name the player that matches the number and wine description. Most of them are Patriots (both past and present), but three are not. Lots of them should be obvious if you know your football history, but there is at least one that will be fairly difficult for even the most knowledgeable fans. You may have to do some digging.
Scroll down for all the answers and let us know how many you got right in the comments below.
4: Chianti - Just simply gets the job done. Every time. And Italian, of course.
7: '82 Margaux - A little wild in its youth but keeps getting better and better with age.
8: Caffeine free diet coke.
10: Merlot - Round in the middle. Continuously underrated for complexity and sophistication.
11: Doubleback Cabernet - Best wine in the world. Any questions?*
12: California Pinot Noir - Smooth, surprising character and strength for a lean varietal.
12's wife: French Chablis. Pretty in the glass. Reveals layers of complexity over time.
16: Sangria - Fun at a party.
19: Rose - Versatile. Can fill many roles.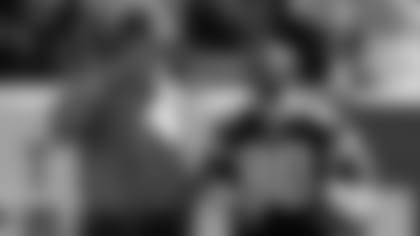 24: Shiraz – Covers the palate and won't let go.
28: Sauternes - Sweet and wonderful. Then it's gone.
33: Port - Hits you right in the face with power.
34: Oregon Pinot Noir - Amazing combination of power and finesse.
36: Washington Syrah - Powerful and racy.
54: Sassacaia - New world strength. Old world sophistication
55: Turley Zinfandel - Long and lean with surprising character and depth.
56: Domaine de la Romanee Conti - Simply one of the all-time greats.
68: Chateau Montelena Chard - Under appreciated due to one tough vintage.
71: Yuengling beer – Great with a cheese steak.
72: Bud Light – Midwestern values. Makes you laugh.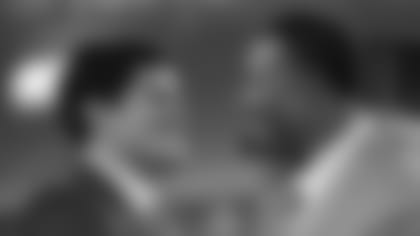 77: Bledsoe Family Wine – Underrated, consistent. Don't let the package fool you, serious vino!
78: Stolen Horse Syrah – Strong, dark, complex. Interesting backstory.
80: L'Ecole #41 Cab – Great value for the price. Super reliable.
82: MD 20/20 – Will make you struggle with the English language.
87: Super Tuscan – A hybrid combining the best of multiple varietals.
Answer Key: 4 – Adam Vinatieri; 7 – John Elway; 8 – Steve Young; 10 – Alex Van Pelt; 11 – Drew Bledsoe; 12 – Tom Brady; 12's wife – Gisele Bundchen; 16 – Scott Zolak; 19 – Tom Tupa; 24 – Ty Law; 28 – Curtis Martin; 33 – Sam Gash; 34 – Kevin Turner; 36 – Lawyer Milloy; 54 – Tedy Bruschi; 55 – Willie McGinest 56 – Andre Tippett; 68 – Max Lane; 71 – Todd Rucci; 72 – Doug Skene; 77 – Pat Harlow; 78 – Bruce Armstrong; 80 – Troy Brown; 82 – Vincent Brisby; 87 – Ben Coates
In case you were wondering, Drew's Doubleback wine is now available to ship directly to Massachusetts, with free shipping available through February 2. See www.doubleback.com to learn about all of the former Patriots quarterback's wine offerings and place your order.