Expectations before a season are always high, but after an Aug. 29 meeting, Tom Brady has even more to live up to.
Nine kids from all over the country visited Gillette Stadium to meet Tom with Make A Wish Massachusetts and Rhode Island, and they didn't hold back sharing their hopes for the Patriots this season.
"Playoffs, undefeated, Super Bowl, Super Bowl."
No pressure. Tom simply smiles.
For this special group of kids, Tom is an idol. He is an inspiration, a legend and a man almost too mythological to be real.
And yet, as he sits with them on couches forming a circle, answering questions about teammates (Gronk) and who he looked up to as a kid (Joe Montana and Steve Young), Tom is very much real, and he is a very much a friend -- one who talks about his family, his work day and social media.
"Snapchat I haven't quite figured out," Tom said.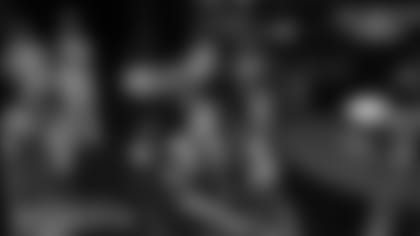 Before sitting down, Tom shakes hands with each kid, introducing himself before taking his seat next to Miron Glover, 7, from Los Angeles.
"A couple of California kids sitting here," he said, nudging Miron with his elbow as he giggled shyly.
Once the shock of it all begins to fade, the group spends the next half hour asking him questions about his career, his life and everything in between, but it is a question about facing doubts that elicits a powerful answer that resonates with this group and their families.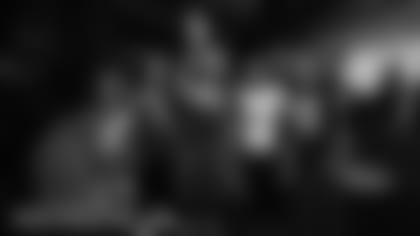 "I think you have to have a lot of inner belief in yourself that the strengths that you have are going to be good enough for what you're going to be asked to do. Sometimes I think if you focus on the things that you don't have, then life can get hard," Tom said. "Focus on the things that you do have, life can be very joyful. Use your strengths and use all the positive things in your life it ends up being a great aspect of your life."
More than the seflies or the autographs, that message of focusing on the positives rather than getting lost in the negatives is something everyone in the room can relate to.
But the selfies and the autographs certainly didn't hurt either.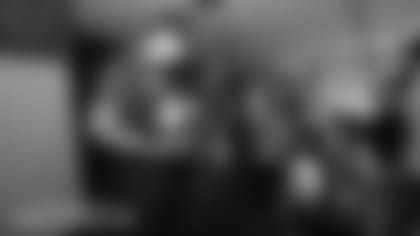 Before meeting the man himself, the group spent the day at Gillette Stadium. They met Robert Kraft, saw the Lombardi trophies and Super Bowl rings and took questions at the podium in the media workroom.
But nothing would compare to an afternoon getting to know the GOAT.
"I haven't stopped smiling since I got here," Christian Velez-Brown, 18, said. "I'm telling everybody [about this] forever. There's not a conversation that I'm not sliding this into at some point. This is amazing."
You can check out more photos from the day in the gallery below.
Nine kids and their families met Tom Brady at Gillette Stadium on August 29th through Make A Wish Massachusetts/Rhode Island.