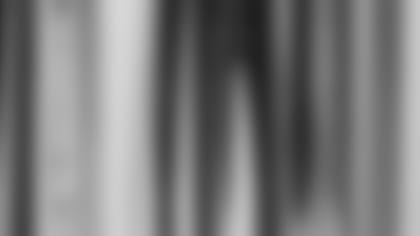 ]()
            It hasn't been any real secret around New England, but the Patriots special teams players are now getting a bit more national attention for their high-level performance. Columnist Gil Brandt of NFL.com recently took a look at the underrated and nameless players across the league that make game-changing plays on a weekly basis during the season and came up with a number of players that call Gillette Stadium home.  

Not surprisingly for Patriots fans, Brandt's list included a number of Patriots in different roles. He listed long snapper Lonie Paxton among his top ten snappers and Adam Vinatieri among his top eight kickers. Brandt also listed New England coverage players Matt Chatham, Je'Rod Cherry, Chris Akins, Aric Morris and Larry Izzo among his special teams players to keep an eye out for during the 2003 season.
NFL.com's Pat Kirwan recently sat down with a "prominent" NFL defensive coordinator and came up with 10 players that "have an excellent chance to significantly improve upon their 2002 performance." Number five on that list was Patriots second-year wide receiver Deion Branch. After a rookie season with 43 catches for 489 yards and two touchdowns, Kirwan looks for more from the diminutive wide out in the coming season.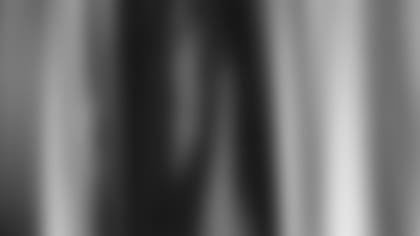 ]()
            "As many first-year players do, he started fast and ran out of gas last year," Kirwan writes of Branch. "According to people with the Patriots, he is working hard and should not hit the wall late this season. Also, Tom Brady led the NFL in touchdown passes last season and Branch will be on the receiving end for more than the two he had last season."  

The Patriots are pretty much in the middle of the pack in terms of starting training camp with a July 23 date for the official opening of camp at Gillette Stadium. Camps across the league will open between July 18 and July 28. The defending Super Bowl champion Buccaneers will kick things off on the 18th of July, while the Eagles will be one of the last to get the season going on the 28th.
The training camp at Gillette will mark the first time the Patriots will not be training at Bryant College in Smithfield, R.I. since they began using the school's campus for summer workouts in 1976.
Bucs backup quarterback Jim Miller was essentially a beaten man when he was released by the Chicago Bears this offseason. Suffering from numerous injuries that destroyed his 2002 campaign including a torn rotator cuff, bone spurs in his foot and a fractured knee, Miller was seen as damaged goods by most of the league.
But now Miller is throwing again, and while he will be limited in what he can do in much of training camp and the preseason, he is expected to enter the regular season as Tampa's back up to starter Brad Johnson. Through all the injuries and tough times though, one thing that has never struggled is Miller's fire for the game as evident by his comments in the Orlando Sentinel earlier this week.
"I loved Chicago and [Coach]Dick Jauron, but the organization didn't think I could come back from this in time," Miller said. "Obviously, they have the right to do that, but now I have the opportunity to stick it up their [expletive]."
Another player recovering from injury troubles, Titans defensive end Jevon Kearse, returned to the field last week with some light running. The former Pro Bowler played in just four games last season after breaking his foot in the season opener. Following another surgery on the foot this offseason Kearse is hoping to make a full, successful return to the field. Through it all, the sack master seems to have maintained his sense of humor, as seen in his recent lighthearted words on ESPN.com.
"There might be some pimp in my walk, but there's no limp in my walk," Kearse said of his recovery from the foot problems.
The Packers claimed former Patriots draft pick and training camp kicker Owen Pochman off waiver from the New York Giants last week. … Second-year Seahawks tight end Jerramy Stevens was sentenced Monday to two days in jail for reckless driving according to the USA Today. He was also ordered to pay a $1,000 fine and court costs, as well as to serve two years probation and 25 hours of community service. … The Seahawks signed recently released linebacker Randall Godfrey. … The Dolphins signed free agent defensive tackle Damonte McKenzie. McKenzie spent last season with the Amsterdam Admirals of NFL Europe