There will be some interesting match-ups this Sunday when the Buffalo Bills try to throw the football.
Wide receiver Eric Moulds is among the league's best talents, and Peerless Price is tops in the NFL with average of 20.6 yards per catch. Tight end Jay Riemersma gives the Bills a steady target over the middle, and New England has struggled against tight ends in recent weeks.
With all those options, the Buffalo air attack has solid weapons, much like most of the teams the Patriots have faced this season. Yet, the Bills are a bit unusual because their leading receiver is not a wideout or tight end, but fullback Larry Centers, whose 44 catches is nearly double the total of Buffalo's second leading receiver, Riemersma with 27.
Most teams use their backs as receivers in the flat, getting the ball to them with safety net dump-off tosses. This is not the case with Centers, the league's all-time leader among running backs with 729.
"Look at the teams Larry Centers has been on, whether it was Arizona, Washington or now in Buffalo, and I'll bet he's been the leading receiver on all those teams," Head Coach Bill Belichick said. "That guy is a real good football player. He's a real pro. He just really knows how to play football.
"He does the little subtle things. If you were teaching a young guy how to be a pro and how to play the position, just have them watch Larry Centers."
Centers has in fact led his team in receiving six times in the last eight seasons. He played in Arizona from 1990-98, and is the Cardinals all-time leader receiver with 535. After getting no catches as a rookie and 19 in his second season, Centers caught 50 in 1992 and needs just six more this season to extend his string of nine straight seasons with at least 50 catches.
From 1993-96 he led Arizona in receiving every season, including a total of 101 in 1995, the single-season mark by a back. He didn't lead the team in 1997 or 1998, but he had 97 and 89 grabs in those years respectively.
In 1999 Centers moved on to Washington, where he led the Redskins both seasons. Last year he had 80 receptions, 30 more than the second highest finisher. His streak of 127 games with a catch is the third longest among active players, trailing only Jerry Rice (232) and Tim Brown (131).
Because he spent his first 11 years playing in the NFC, Centers has not faced the Patriots very often, but Belichick knows much about the two-time Pro Bowler. Asked why he didn't go after Centers in free agency, Belichick said current starter Marc Edwards was a better fit because he was younger and because he was available sooner. New England was in touch with Edwards as soon as the free agency period opened, and he has been a solid contributor.
"I love Larry Centers and I have tremendous respect for him as a player, but looking again at the stage we were in last year, we were trying to get as many of the five, six and seven year type of guys," Belichick said. "When you get those guys in double-digits, you know it's going to be a year or couple years and then you are back in the market again."
Centers needs just 3 receiving yards Sunday to reach 6,000 for his career, and he is just 71 behind the all-time yardage mark by a running back, held by former Buffalo back Ronnie Harmon.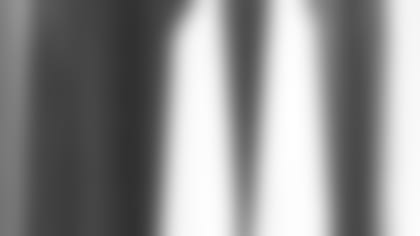 ]()
            There was some encouraging news on the injury front Friday when Belichick announced that defensive end **Willie McGinest**, defensive tackle **Richard Seymour**, tight end **Rod Rutledge** and safety **Antwan Harris** were all upgraded from questionable to probable for this weekend.  

The big news there was obviously the health of McGinest and Seymour. New England posted a season high nine sacks with the pair in the lineup together extensively for the first time against Atlanta. Buffalo has been prone to pressure this season, giving up 27 sacks in seven games. The Patriots also need McGinest and Seymour in there because Anthony Pleasant is still questionable with the flu.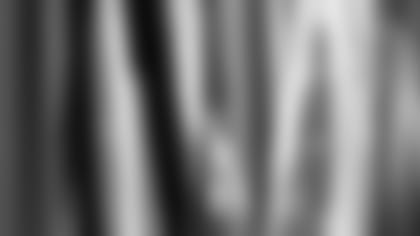 ]()
            On the other side of the ball, it looks like New England will again be without wide receiver **Terry Glenn**. Belichick sounded more optimistic about Glenn's progress, but he still doubted Glenn would be able to go.  

"He's definitely better. I put him as questionable on Wednesday because I thought he had a shot," Belichick said. "Even though he's come along this week, I just don't think it's been fast enough to where he'll be able to play. Maybe it will happen, and I think he's trying to make it happen, but I just doubt it's going to happen."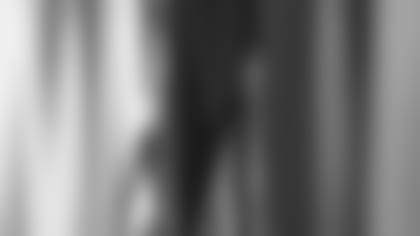 ]()
            One of New England's unrestricted free agents at the end of this season will be kicker **Adam Vinatieri**, but Belichick made it clear Friday he would like to see the team get Vinatieri locked up for the future.  

Vinatieri has been extremely accurate on field goals, hitting 13-of-14, with his only miss coming from 44 yards. Earlier this season he made the longest game-winning kick of his career with a 44-yarder in overtime against San Diego, and he became the third Patriot to reach 600 points with a 37-yard kick against Miami.
Belichick said there was a chance the team could get a deal with Vinatieri before the season finishes.
"I certainly would not rule that out," Belichick said. "I don't think it's really a good policy to for me or the club to talk about a contract negotiation that is ongoing during the season, but I wouldn't rule it out.
"He's certainly a guy who I have a lot of respect for. He is a good kicker. I'd like for him to be my kicker. I'd like to have him on my team."
Vinatieri is third in the conference in scoring with 59 points, and he is one of just three players in the history of the game to score at least 100 points in his first five seasons. Belichick did say he'd like to see a little more consistency in kickoffs for Vinatieri. He stressed that kickoffs were not a weakness and that Vinatieri had done well with directional kickoffs.
Belichick weighed in on the actions of New Orleans tackle Kyle Turley, who was fined $25,000 by the Saints after defending teammate Aaron Brooks in a loss to the New York Jets last weekend. Belichick felt Turley was right in going to the aid of Brooks, whose helmet was being violently twisted by safety Damien Robinson at the end of a play late in the game.
"I thought that the first thing he did was the right thing," Belichick said. "He went to the defense of his teammate. But then I don't there is any question he probably went too far. In the end he hurt his teams chances of winning. There is a fine line of doing what you need to do to be supportive of your teammates and not get pushed around, but then again to get personal fouls is not really what you are looking for."
Belichick said it is important for players to play according to the way a game is being called. In certain situations, the players have to police themselves and take a stand. Center Damien Woody agreed.
"I wouldn't go to the extent he went as far as throwing the helmet, but the part where he went in there and got his quarterback out of a bad situation, that is what your teammates are supposed to do," Woody said. "When a situation like that comes up, you have to come to the aid of your teammate. I don't disagree at all with what he did. The excessive part was throwing the helmet, and he got ejected from the game, but you need guys like that on your team."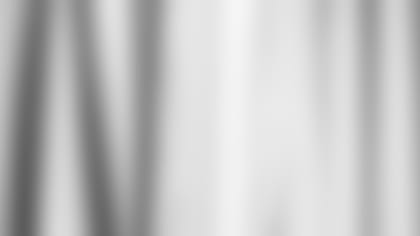 ]()
            Quarterback **Tom Brady** is currently ranked third in the AFC with a passer rating of 90.0. Only Oakland's **Rich Gannon** (9:1) and Philadelphia's **Donovan McNabb** (3:1) have higher touchdown-to-interception ratios… Sunday will mark **Rob Johnson's** first career appearance at Foxboro Stadium… The Patriots have been outscored 69-23 in the third quarter, but they hold a big 77-32 edge in the second quarter… Through eight games, New England has posted 22 sacks while giving up 18. A year opponents held a 48-29edge, and the last time the Patriots had more sacks than they allowed was 1997 (45-30).