Whether you love it, merely like it or disagree with it, the roster is set.  The pre-season is over.  Tom Brady will play.  Rob Gronkowski will play.  Reality is setting in, and the Drive for Five is ready to begin.
So, let's play around with one more dose of fantasy, shall we?
It's one of America's favorite games of chance, the one that proves once-and-for-all what a smart guy you are, and what a dope everyone else is - it's time for Preseason NFL Pick 'Em!
You know the drill.  Take a look at the schedule, run down Week 1 through Week 17, and decide where the wins will be, and where the losses will fall.  Of course, doing this while not knowing anything yet about outcome-altering injuries, opponent match-ups, strengths, weaknesses or anything else short of the knowledge that the Patriots generally wear blue jerseys at home and white shirts on the road shouldn't keep you from playing along.
We all do it.  Some more consciously than others, but it's an annual ritual of bombast that even Crazy Uncle Al can get right every so often.  Last year, this corner predicted a 12-4 finish and a Super Bowl trip for your heroes.  How'd that one turn out?  Go ahead, look it up.
But we won't live on our prescient laurels here.  No, that wouldn't be part of the Patriot Way.  We're onto 2015.  It's a new day, a new year, and another chance to shine.  Or, fall on your face.  Pick 'em if you got 'em...and feel free to play along.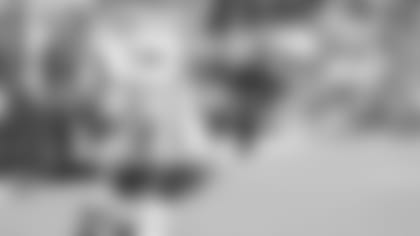 Week 1 -September 10th vs. Pittsburgh (WIN)
The opener was very nearly relegated to pre-season also-ran status, with all of the suspensions from both sidelines.  Fortunately for the Patriots, the one suspension that really mattered never materialized, and that should be good enough to put the Pats off to a good start.  Emotion and energy will be sky-high at Gillette, so the key here will be not to let the Steelers believe they can win it.  No LeVeon Bell and questions surrounding a new defensive scheme should help.
Week 2 - September 20th at Buffalo (WIN)
Prior to TB12's reinstatement, this easily could have been looked at as a loss.  Rex Ryan has the Pats at home, plenty of motivation, has a potentially great defense and a history (while with the NY Jets) of game-planning well against the Patriots.  But questions at QB will be the focus until Tyrod Taylor - or EJ Manuel - can prove they are NFL-caliber players.  They were pretty good in college though.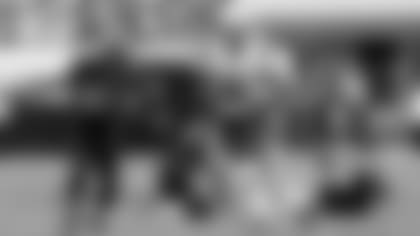 Week 3 - September 27th vs. Jacksonville (WIN)
Does anyone outside of the City of Jacksonville, Florida really believe the Jaguars can come into Gillette Stadium and beat the Patriots?  Did anyone think the Oakland Raiders could do it in Week 3 a year ago?  No, but they almost did, in a closer-than-it-should-have-been 16-9 decision.  On any given Sunday?  Yes, but not this one.
Week 5 - October 11th at Dallas (LOSS)
Part of me believes the Cowboys might actually make a run this year, and that this game could be a Super Preview.  Part of me believes the Cowboys will be improved defensively.  Part of me believes Jerry Jones has learned to stay out of the way (a little bit) and let his coaches' coach.  Part of me believes the Patriots could have their sights set on Indianapolis in another week.  Part of me believes picking a win here is nothing more than blatant homerism.  Part of me believes all of the above.
Week 6 - October 18th at Indianapolis (WIN)
The Deflation Bowl.  Does anything more need to be said about this, other than if there's one road game this season the Patriots should be amped for, this is the one?  The Colts' offense could be as good as it gets in the NFL this season behind Andrew Luck, but the defense will spend a lot of time trying to keep up and keep teams out of the other end zone.  Last team who has the ball might win this one.
Week 7 - October 25th vs. New York Jets (WIN)
This is right around the time that QB Geno Smith could be returning from the sucker punch he took to the chops during the pre-season from a now-former teammate.  Has he gained the trust of his locker room?  Has he gained the trust of the coaching staff?  Has he paid off his alleged debt to IK Enemkpali?  Has Ryan Fitzpatrick played well to this point, or has rookie Bryce Petty had to step into the breach?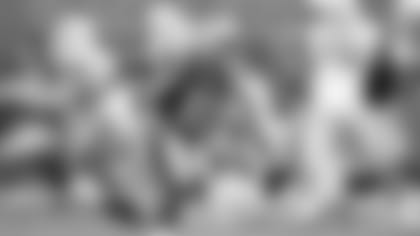 Week 8 - October 29th vs. Miami (WIN)
This could very well be the most-difficult home game for the Patriots to play this season.  With all due respect to the other seven teams traveling to Foxboro, Miami has the legitimate goods to be a playoff team this year.  The defensive line, with the noted improvement of adding Ndamukong Suh, was already good enough to give the Patriots fits.  Ryan Tannehill's improvement under center has allegedly included better accuracy with the deep ball.  We'll probably get a first-hand look at whether that's true, or not.  And on a short work week?  At least it's at home.
Week 9 - November 8th vs. Washington (WIN)
The Redskins are a mess in early September.  Here's to thinking they won't be vastly improved by early November.
Week 10 - November 15th at New York Giants (LOSS)
At least this isn't the Super Bowl.  But a 7-1 1st half of the season for the Patriots is bound to fire up the home team in this one, who will be locked into a battle for their own playoff chances against Dallas and Philadelphia in the NFC East.  There are also two chances for a Manning to beat New England this year - and Eli has a better W/L track record than does Peyton.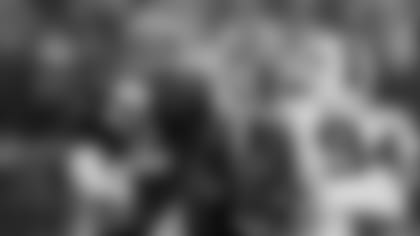 Week 11 - November 23rd vs. Buffalo (WIN)
A bounce back against a favorite foe?  If the Patriots manage to win the first meeting in September, they will have won 22 of the past 24 games they've played against the Bills.  That's hard to do, no matter the sport, no matter the level of competition.  And should the Bills be in the playoff chase at this stage of the season, Rex Ryan should be good for some locker room bulletin board material here, don't you think?
Week 12 - November 29th at Denver (LOSS)
Short week.  Travel West.  Peyton Manning.  Better Broncos defense.  Mile High City altitude.  This one doesn't add up too well for the Patriots, but that's not to say they can't win.  This one goes down as the toughest road opportunity, however.
Week 13 - December 6th vs. Philadelphia (WIN)
No question about it.  The Patriots' gauntlet this season runs for a five-week period, and it won't end until next week in Houston.  Getting three wins out of the five would be a nice accomplishment, if not an expected one.  4-1 should send a message to the rest of the league, again.  But would that also be peaking too early?  The Eagles' and Dolphins' games at Gillette should bring plenty of bang for the buck.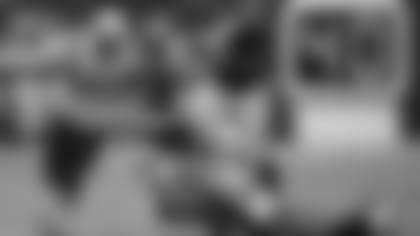 Week 14 - December 13th at Houston (WIN)
Trying to predict December games - with so much football to be played between now and then - is like trying to pick winning lottery numbers.  It's a shot in the dark.  But while the Texans could have the NFL's best overall player in J.J. Watt, and the #1 defense in the league, they also have plenty of ex-Pats on the field and on the sidelines.  What they won't have, however, is an offense capable of keeping up with New England's.
Week 15 - December 20th vs. Tennessee (WIN)
Is Marcus Mariota still playing for the Titans?  Or will Tennessee be down to their 3rd string QB by this time?  Even so, the learning curve for a rookie QB can be steep, even with relative health.  The Patriots make it a clean sweep at home in 2015.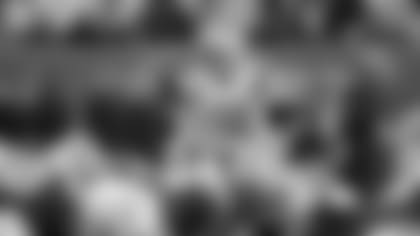 Week 16 - December 27th at New York Jets (WIN)
If the Jets are, by some chance, still in the playoff hunt at this point, this will become a much tougher game to figure.  If the above prognostications are accurate, at 11-3 going into this week the Patriots may have already clinched a playoff spot.  Is playing for the playoff bye enough to get them over the hump on the road?  If the Jets are out of it, it should be.
Week 17 - January 3rd at Miami (LOSS)
It's always tough to play in South Florida.  Sure, this game comes at a better time seasonally, as facing the Dolphins in the Miami heat and humidity of September is doubly tough.  Here's thinking the Dolphins will need this one more than the Patriots, perhaps to play their way into the post-season...especially if New England has already clinched a 1st round bye.
2015 Regular Season Record Prediction - 12-4
Does this mean it will actually happen?  Maybe.  But a 12-4 finish with what amounts to the 22nd-most difficult schedule (based on 2014's standings) is probably a minimum expectation.  There will always be at least one game that "gets away" somewhere, and another one that becomes a pleasant surprise.
17 weeks is a long season for a sport built on emotion, energy and extreme physicality.  Even with noted personnel losses on the defensive side of the ball from a Super Bowl season a year ago, the Patriots are still built to win, culturally as well as physically.  Having a chip on your shoulder can only carry you so far, but it doesn't hurt to have one.
Make no mistake here, the Patriots have one.
If they stay (relatively) healthy, they should win enough to return to the playoffs and have a chance to become the first repeat champs since, well, since New England in 2003-04.
The Drive for Five?  The road is long and arduous.  But let the games begin.
*John Rooke is an author and award-winning broadcaster, and is in his 23rd year as the Patriots' stadium voice.  Currently serving in several media capacities - which include hosting "Patriots Playbook" on Patriots.com Radio - Rooke has broadcast college football and basketball locally and nationally for 27 seasons and is a member of the Rhode Island Radio Hall of Fame.  *
Follow him on Twitter - @JRbroadcaster