One of the best moments from Ty Law's Pro Football Hall of Fame acceptance speech was when he acknowledged the other early-dynasty Patriots. Asking them to stand up and rattling off their names like a play call, Law embraced that he was the first Patriot of this magical era to be enshrined.
"It's about time. I'm not standing here alone. I'm on this stage not because of statistical reasons. I'm here because I was a part of something special," Law said. "We created a culture, a brotherhood, an unselfishness that we displayed as we won three Super Bowl titles. Let's keep it real. We started this!
Law will not be the last former Patriot of the last 20 years to give an acceptance speech in Canton, so who else might join him?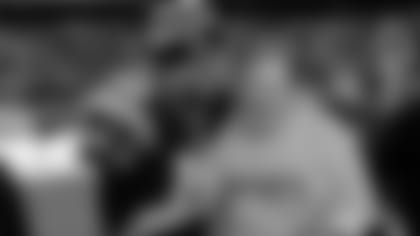 Bill Belichick & Tom Brady – Really, now it's just a question of how high they're going to set the bar and whether or not the league makes them wait the full five years after they (gulp) retire. Yes, it would be nice to finish with the most Super Bowls wins of any franchise, they're currently tied with the Steelers at 6, but Belichick and Brady's busts are already being carved. Belichick was mentioned by both Kevin Mawae and Ed Reed (accidentally, we think) at this year's induction ceremony and it's a safe bet we'll hear it a lot more in coming years. Brady still has a couple chapters of his career to write, but it's really just about how great the GOAT can be. In a perfect world, they go in at the same time. What a Patriots weekend in Ohio that would be.
Robert Kraft – Under Mr. Kraft's guidance the Patriots went from the basement to the penthouse and played a huge part in the NFL's explosion in popularity over that same time frame. He was also instrumental in saving the 2011 NFL season and has been the owner that defined the last two decades of professional football, firmly establishing himself atop the most influential owners in the game.
Willie McGinest – McGinest is the grandfather of the Patriots Way, in lockstep with Law and Tedy Bruschi as the heart and soul of that early-2000s dominant defense. Big Willie still owns the NFL post-season sack record (16) and that's a signature stat that many other Patriot Hall contenders don't have. McGinest was seen just last week at the Patriots in-stadium practice giving tips to some of the current edge players. He should be inducted soon.
Adam Vinatieri – The owner of two Super Bowl-winning kicks and two of the toughest weather kicks ever made in NFL history, Vinatieri has the credentials and the big moments to make him the first kicker to enter the Hall since Morten Anderson. It's hard to believe Vinatieri's been a Colt longer than a Patriot now, but there's little question which team he'll be remembered most with and which moments will make his career highlight film.
Richard Seymour – Kevin Mawae hated playing against Seymour like few else and while Big Sey might not have flashy numbers, his dominance was undeniable. Seymour did the dirty work, destroying offensive lines en route to three Super Bowl wins and an undefeated regular season.
Rob Gronkowski – Now here's a speech we can all look forward to. If there's one reason to hope that Gronk doesn't return this season, it's that we'll be one more year closer to hearing it. Single-season tight end touchdown record (17) and most touchdowns-per-game (.69, seriously) are a couple signature stats to go with his three Super Bowl rings. Gronk is a lock.
Rodney Harrison – Harrison's induction into the Patriots Hall of Fame was a good argument for why he belongs in the Pro Football Hall of Fame as well. Harrison was a truly dynamic presence on the football field, the likes of which we haven't seen before or after. Being the first player with 30 sacks and 30 interceptions says it all. He played aggressive all over the place and made big plays in the biggest moments.
Darrelle Revis – Revis had just one Super Bowl-winning year in New England but will always be remembered as a Jet. Unfortunately for Jets fans they'll have to hear Revis thank Belichick for getting him a ring.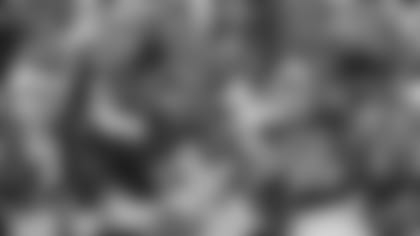 Wes Welker – Welker had prolific production for the Patriots and took the role of "slot receiver" to a new level. His lack of post-season success hurts but his place in NFL offensive football history is still impressive and worthy of consideration.
Mike Vrabel - Vrabel might not have the case that Law or McGinest do, but was consistently praised as the smartest member of the Patriots defense. 10 career catches for 10 touchdowns for the multi-positional defender is a great stat, and who knows, with Vrabel still coaching he might not even be done making his case for enshrinement.
Julian Edelman – Edelman doesn't have the production that Welker does but has proven himself the most clutch wide receiver in Super Bowl history. If you combined Welker and Edelman you'd have a Hall of Fame lock, but separately they're on the fence. Edelman is 33, but still looks capable of adding to his resume.
Dont'a Hightower – Like Edelman, Hightower doesn't have a long list of regular season stats and achievements. All he has are huge clutch plays that resulted in Super Bowl wins. We'll see how much that counts for when the second wave of dynasty players are up for the vote. Still just 29, Hightower should have some productive seasons left if he can stay healthy.
Logan Mankins – Playing a Super Bowl on a torn ACL sums up Mankins, who was the Patriots' beloved mauler from 2005-2013. It's always tough to pin down an offensive lineman's chances in Canton, but Mankins was notable.
Stephon Gilmore – We might see another Patriots number 24 in the Hall of Fame as Gilmore has turned himself into one of the top corners in the league. He already has some signature playoff moments, including his Super Bowl 53 interception, and now just needs a few more seasons of elite play to really seal the deal.