At 15, Phillip Dorsett didn't know he would compete in the National Football League. He had is eyes fixed on college, and he would go from there.
Dorsett did know, however, some of his teammates at St. Thomas Aquinas High School were set on that path. In fact, he was sure of it.
James White. Giovani Bernard. Joey Bosa. Rashad Greene. Jake Rudock. And yes, Phillip Dorsett.
Before they were Patriots, Bengals, Chargers, Jaguars or Lions, they were St. Thomas Aquinas Raiders.
These forces in the NFL once walked the same halls in their teenage years. They wore the same uniform, ran the same field and grew together as competitors and as men.
Under Coach George Smith, who was at the helm from 1975 to 2014, the program sent 31 players to the NFL. With that star power, the Raiders won six state championships and two national championships. The first national title came in 2008, White's junior year, and the second was won in 2010, Dorsett's senior year.
With talent to carry them to the NFL, it's no surprise the teams in that era were dominant.
The powerhouse program at St. Thomas Aquinas has consistently put players in the NFL, and it's more than something in the Fort Lauderdale water. It's something left on the practice field, built into the coaching and perfected through competition.
"Competing against the best is only going to make you a better football player," White said. "I think that's what challenges you each and every day. It challenges you. It only makes you better."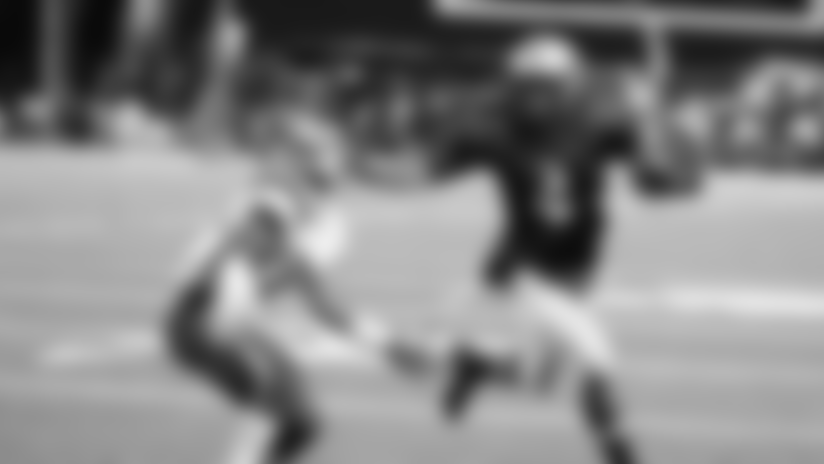 Dorsett transferred to St. Thomas Aquinas his sophomore year, and quickly realized that yes, the Raiders are a high school team, but football was not going to end at graduation for some of his teammates. And the combination of pure talent and discipline that made those dreams a reality for so many.
"You see it at a young age. We all saw it. Most of the guys on the team, the really talented ones, they had their heads on straight," Dorsett said. "We knew if they kept on the same path, they would probably end up at the next level. I didn't know I would be here at the time, honestly, but I knew that some of the older guys would be. Looking at Giovanni Bernard, James White, guys like that. I knew when it came to it they would probably end up being here."
This mentality and discipline started at the top with Coach Smith, who now serves as the school's athletic director.
"Kids want those type of things. They want structure. They want discipline. They love people and they want somebody to love them," he said. "I've been here 47 years, and I watched how this [program] has morphed."
"The thing about Coach Smith was he treated us like men. He expected us to act like men. He was a big disciplinarian, so he kept us on a straight path," Dorsett said. "With the discipline part of it, I came from a really strict household. Coming from there then going to the football field and being really strict and routine-oriented on the field, it helped me because I stayed on the same path. I've never been in trouble, never did anything out of the ordinary. I think that was a big part of it."
This not only prepared guys like White and Dorsett for football at the next level in college, it also was a look into their futures with the Patriots.
"I feel like it's kind of similar to here," White said. "He could be loose, but at the same time, he's going to be tough on you, making sure you do the right thing on and off the field, checking up on you, making sure you have good grades. He's very disciplined, but making sure you're having fun too."
When Dorsett was traded to New England last season, knowing White was here helped him feel at ease in a new locker room. Here is someone who not only gets where the journey is headed; he understood where it began.
"Once I saw him, I felt a little more at peace. I felt more comfortable because I knew he was going to be able to help me down the road," Dorsett said. "It's kind of like we're still in high school. We didn't miss a beat."
"It's the same old, same old pretty much," White said. "It's like you turn back to high school."
It may not seem like much has changed between White and Dorsett since high school, but for Coach Smith, seeing his former players excel at the professional level is still surreal. When White scored the game-winning overtime touchdown in Super Bowl LI, Coach Smith said it hit him.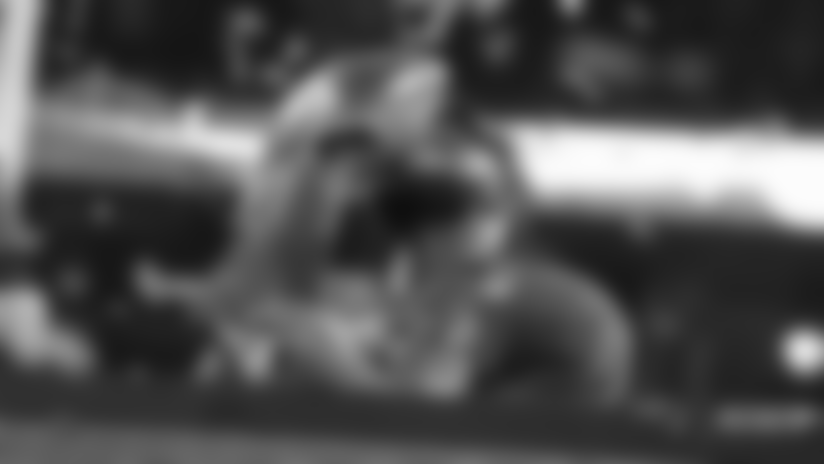 "You wanna know what I did," he said. "Cry. C-R-Y."
He sent off a text to White to congratulate him, and within 20 minutes — despite confetti, interviews and celebrations — White answered. For Coach Smith, that act drove home that, yes, he has coached some fine players, but more importantly, he's coached good people.
As much as Coach Smith talks about his former players in terms of their merits on the field — Dorsett "could run like hell," and White was "the real deal" — is more proud of who they are off of it. Dorsett, he said, has always been modest, and White is never not smiling.
Despite making it to the NFL, Smith said neither White nor Dorsett have lost that grounded mentality — yet another lesson from St. Thomas Aquinas.