With every new video-driven service and app, more pro football fans froth at the mouth in anticipation of the NFL streaming live games over the web. It's because they seek access to games on more devices and also because they're dying to cut the expensive cable TV cord they rely on for the games.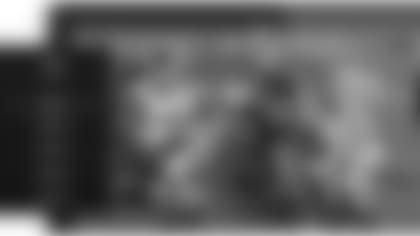 There are both business and technology obstacles that must be overcome for live games on the web to become a reality. On the plus side, there are advances in both categories that make this much-sought option less of a far-fetched fantasy and more of a when, not if, future for America's game.
Those aware of the NFL Mobile app from Verizon that brings you Sunday, Monday and Thursday Night Football live on devices on its wireless network, and those aware that you can watch live games on MLB.com (MLB TV Premium)are especially anxious and wondering why the NFL isn't streaming live games over the Internet.
Throw in fans who look at the on-demand video accessible through the new NFL Now app and you can understand why much of the NFL's loyal football following doesn't understand why they can't get NFL games online now.
Ironically, the real question here is when will the Internet be ready for the NFL to use it to carry live games? That's based on the large assumption that the NFL can address all the business challenges it faces to clear the way for live game streaming online. The challenges: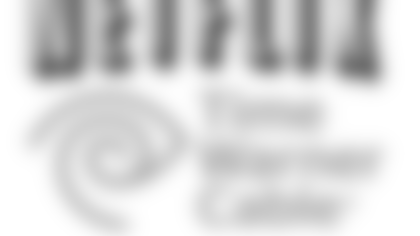 -Learning from Netflix.** Perhaps the largest single challenge in delivering live NFL games over the Internet is providing a high quality of service to viewers, which means a rich, unflawed picture free of delays, pauses and extended download times – an experience similar to what fans receive watching NFL games live on broadcast TV.
Why's this a daunting task for the NFL? Well, first, it's not just a mega-challenge for the league alone. The largest web video streamer, Netflix, became so frustrated this year with performance problems delivering its on-demand (not live) movie and TV show content to customers that it cut deals with both Comcast and Verizon whereby it paid to get higher-speed and higher quality access to the two companys' Internet access users.
Netflix had accused the two companies of slowing its streams (throttling down available bandwidth) before paying unspecified amounts for play.
Just yesterday, the online TV giant signed a similar deal with Time Warner Cable, the second largest U.S. cable company and target of an acquisition by the largest one – Comcast.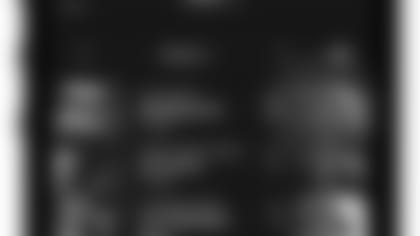 -Wireless is different than the "wired" web.** The NFL went beyond broadcast with apps delivering live games and on-demand content using Verizon's wireless network. This strategy step came first as it used only one network to accomplish its goal, as opposed to the many that make up the wired web.
This enables the content owner – the NFL, and the wireless network operator – Verizon to create and maintain a consistent, high-quality experience to users of the NFL Mobile app. It's clearly easier to guarantee performance and such over one network than over many.
-NFL Now (for on-demand content). The heavily promoted NFL Now app, which provides users access to a gigantic vault of non-live content along with a sprinkling of live highlights, press conferences and interviews (not games), did more than whet the appetites of fans seeking live games on the web.
-The Broadband Boom. One-time telephone companies that offer "cable TV" services (AT&T U-verse and Verizon FiOS the most notable) have been selling for more high-speed Internet access than TV subscriptions.
Research released earlier this week claims the same holds true for cable companies. This reality, when combined with the need for faster Internet speed race that's intensifying and including the likes of Google and even Cincinnati Bell, bodes well toward bringing live NFL games to the web, eventually.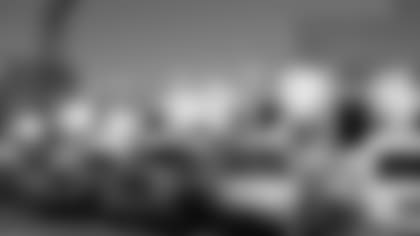 -Dealing with Broadcasters...** On the business side of the house is a huge challenge the NFL, dealing with broadcasters who in large part brought the league games to the masses and league itself to its current prominence.
Taking games to the web without broadcasters in the equation would provide damaging competition as TV viewers and others would take to the Internet to watch weekly contests. This would dilute their product, diminish their viewership and displease advertisers and sponsors, for starters.
So when the NFL decides to take live games online, broadcasters need to be part of solution, not the problem. How the league addresses this critical issues remains to be seen, but will be heavily watched.
-..and "Cable TV" providers. Companies that carry broadcast TV channels as part of their subscriptions would also be hurt as live sports is one of the few, and in many case only, reason why cost conscious viewers haven't cut the cord and moved to web TV services such as Netflix, Amazon, Hulu and many more.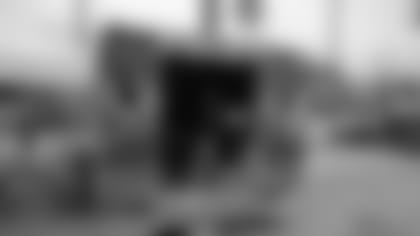 Live sports programming is also the most expensive to include in a package with rates headed up and new fees added as we progress. A report based on data from SNL Kagan shows that "overall pay-TV pricing has risen about 4 percent year over year, which is roughly twice the rate of inflation (which is approximately 1.9 percent). The camel's back must be bowing badly.
Imagine this realistic hypothetical: If the football fans switched to the web for the live games, the remaining (smaller) pool of TV subscribers would have to pay much higher rates.
-A Single Provider Solution. The NFL has proven, with the broadcasting industry that it prefers to split its live game inventory across multiple TV networks, most recently by dividing its Thursday Night Football telecasts between the league-owned NFL Network and CBS.
I don't see the league going with a single-provider Internet solution because it creates way too many problems and unhappy also-rans. At the same time, fans are pushing for greater competition in offering anything live NFL, in part to steady costs and in part to avoid being shut out of the most coveted live content. Many fans are unhappy in any case where content is exclusive to one party, citing the case of the league's deal with DIRECTV, provider of all games on Sunday via its NFL Sunday Ticket Package.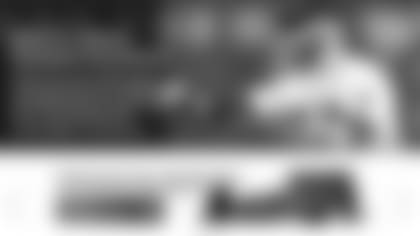 -Getting it Done** – Major League Baseball's MLB TV Premium lets subscribers stream live games to over 400 connected devices from its website for $129.99 a year. However, with 162 regular season games for each team spread over six months, MLB clearly has way more inventory than the NFL and is therefore a completely different product. Most teams have their own regional sports network deals.
It's unclear of the NFL can afford to go direct as MLB has done and how HBO and others are considering doing with the coveted content they own. The MLB complements its broadcast TV deals without competing with them. Plus, who wants to/can attend just the 81 regular season home games compared the NFL's 16.
Many point to MLB TV and wonder why the NFL hasn't taken a similar route and gone direct. The bottom line is that you have to understand the product – and the content owner's business partners - to fully understand the online opportunity.
Lacking inside access to the NFL's live game distribution strategy, I can't answer the question of when will we see live NFL games online. But, given the league's propensity for thinking visual to expand its brand, it certainly seems the question is when, not if.
Therefore, the big picture question to be asked remains when will the web be ready to handle delivery of live NFL games to a mass audience in a way that makes financial sense to the content owner?
Stay tuned. Change is a constant in the technology, media and entertainments industry.
Bob Wallace is a technology journalist with over 30 years of experience explaining how new services, apps, consumer electronic devices and video sources are reshaping the world of communications as we know it. Wallace has specific expertise in explaining how and why advances in technology, media and entertainment redefine the way football fans interact with the league, teams, players and each other. He's the Founder of Fast Forward Thinking LLC.