Devin McCourty is everywhere, and no, not just on the field.
When his teammates host events for causes close to their hearts, Devin is there. When the Patriots visit a hospital on an off day, Devin is there. When an opportunity to help those affected by sickle cell presented itself, Devin was there. When he learned of an unjust law, Devin was there, at the Massachusetts State House, lobbying for change.
To be great and to make change is to throw yourself into the conversation and the action to create a better community and, ultimately, a better world. In his years in the NFL, Devin has done exactly that, which is why he is the Patriots Walter Payton Man of the Year Award nominee.
Patriots fans should have Devin's back by voting with "#WPMOYChallengeMcCourty" on social media, but we wanted to make the case for Devin as the Walter Payton Man of the Year.
After watching family members struggle with sickle cell disease, Devin and his brother Jason decided to use their NFL platforms through Tackle Sickle Cell to raise awareness, raise money for research and support patients. They host an annual casino night fundraiser, bring patients to training camp for a day of fun and host a 5k in New Jersey. In his years in New England, Devin has even formed friendships with those battling sickle cell locally.
When he heard about a law that allowed kids as young as 7 can be arrested in Massachusetts, Devin, along with Robert and Jonathan Kraft, penned an op-ed in the Boston Globe to support a proposed juvenile justice reform law. The piece ran on Super Bowl Sunday, and his support did not stop there. He paid a visit to the state house to lobby for the bill, and in the spring, he, the Krafts and some teammates spoke on a panel to local student journalists.
Every year, the Patriots take local kids who are in need shopping for the holidays. Kids are paired up with a Patriots players to pick out new winter clothes, a gift for someone else and something for themselves, and not only is Devin a regular at the Gifts from the Gridiron event, he sponsors it.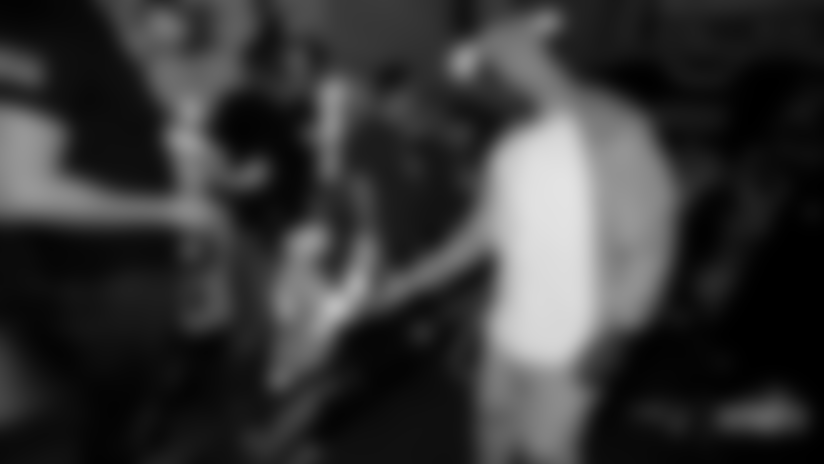 That's not the only Patriots Foundation event Devin takes part in. Whether it's a hospital visit, a Play 60 event, a Thanksgiving-in-a-basket giveaway, Devin spends many of his days off volunteering with his teammates. When asked to dress up as Tigger for a children's Hallween party, Devin was happy to suit up. He was even celebrated as a Hockomock YMCA Legend for his work with its "Integration Initiative."
There are so many players doing great work across the league, but Devin's work has touched lives all over New England. Show your support for Devin by using "#WPMOYChallengeMcCourty" on social media.