The National Football League has launched TOGETHER WE MAKE FOOTBALL, an invitation to anyone who has been touched by the game of football – whether as a player at any level, a fan, a group, a team or a community – to share a story of why they love the game. The campaign will unfold across multiple platforms throughout the NFL season, culminating in a nationally televised NFL Films special that will air on NBC on Super Bowl Sunday.
At the heart of the project is the microsite TogetherWeMakeFootball.com, a digital community where fans can share their story and see thousands of others. Those wishing to submit a story can enter the contest as an "individual" or a "group" and then upload a story through video, photos, words, or some combination of the three. Stories submitted through Sunday, October 19 will be entered into the contest that will produce two winners – one individual and one group – of a trip to Super Bowl XLIX in Arizona.
The campaign, announced on NBC during Sunday night's Hall of Fame Game, is the continuation of the "Together We Make Football – Your Story" campaign that launched in 2013. Last year, thousands of fans told their football stories and five individual winners of the contest received trips to Super Bowl XLVIII in New York/New Jersey.
Following the deadline for submissions, an NFL panel will select six finalists – three from the "individual" submissions and three from the "group" submissions – whose stories will be turned into short features by NFL Films that will be unveiled on Friday, November 21 and air throughout the month of December. Fans will vote for their favorite finalist stories on TogetherWeMakeFootball.com through Sunday, December 28. The two winning storytellers – one "individual" and one "group" – will be announced during the NFL Playoffs.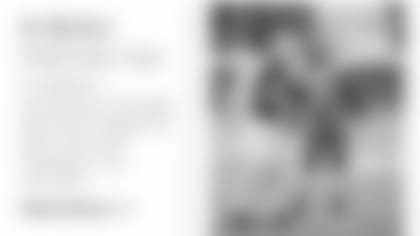 Football is America's favorite sport by a wide margin. There are more than four million kids who play youth football, more than one million high school football players, more than 700 college football teams with 70,000 players, as well as all their parents and siblings. There are 164 million college football fans and 188 million NFL fans, according to the 2013 ESPN Sports Poll. For the past 30 years, according to The Harris Poll, the NFL has been America's most popular sport and football (professional and college) is the favorite sport of nearly half of America's sports fans (46 percent). Together We Make Football is seeking stories that show why the millions who play and watch love the game, from the backyard to the Super Bowl, from Friday Night Lights to Thanksgiving Turkey Bowls, and everything in between.