Favorite workout: I LOVE leg day! I cannot go more than two days without mixing in the BMAX leg routine into my workout. This routine consists of dumbbell squats, lunges (front, reverse and side), dead lifts and other creative versions of the classic squat. The routine was created specially for our squad by our trainer, Andy Berler. It is easy to complete since it only takes 20 to 30 minutes out of your day.
Go-to exercise: Every time I workout I always start off with 40 minutes of cardio. Whether I hit the elliptical, stair master or treadmill, I make sure to increase the intensity level once my body becomes comfortable with a certain level.
Must-have gear or accessory: Twelve-pound free weights. I keep these in my apartment to use with my lounges for a quick leg workout. I used to have them in my car...just in case!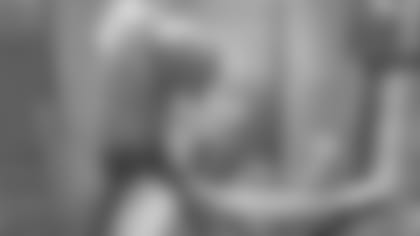 Post-workout meal or snack:** Since the kitchen is where I really thrive (I'm a culinary professional) I always enjoy switching up my post-work out snacks and getting creative! Vega Chocolate Nutritional Shake is my protein of choice since it's plant-based and does not contain soy or wheat, which I am allergic to. Recently I used it to make delicious Chocolate Date Protein Treats, which you can try at home using my recipe. 
My current workout playlist:
1. Girls Got Rhythm – AC/DC
2. Kiss Me Deadly – Lita Ford
3. Are You Gonna Be My Girl – Jet
4. Chocolate – The 1975
5. Burn Out – Chevonne and The Fuzz
6. Hot Child in the City – Nick Gilder
7. Adorn – Miguel
8. Blowin' Smoke – Kacey Musgraves
9. I Want Candy – Bow Wow Wow
10. Ice Cream Man – Van Halen
11. Somethin' Bad--Miranda Lambert ft. Carrie Underwood
12. Am I Wrong – Nico & Vinz
13. Beautiful – Mariah Carey ft. Miguel
14. Faithfully – Journey