You are here
Coming Up
Sun., Feb. 25, 2018

12:00 AM

to

11:59 PM

EST
Listen to the 'best of the week' from Patriots.com radio.
Mon., Feb. 26, 2018

8:30 AM

to

11:59 PM

EST
Listen to a replay of Monday's PFW in Progress.
Tue., Feb. 27, 2018

12:00 AM

to

11:55 AM

EST
Listen to a replay of the "Best Of" Patriots.com Radio.
Tackling Tech: Patriots, Zudy and Digital Transformation
Monday, August 08, 2016 4:00 AM EDT
Embed Code #1436 (Taboola Right Rail Thumb)
LIVE NOW
Sat., Feb. 24, 2018

12:00 AM

to

11:59 PM

EST
Listen to the 'best of the week' from Patriots.com radio.
Disclaimer
The opinions, analysis and/or speculation expressed on Patriots.com represent those of individual authors, and unless quoted or clearly labeled as such, do not represent the opinions or policies of the New England Patriots organization, front office staff, coaches and executives. Authors' views are formulated independently from any inside knowledge and/or conversations with Patriots officials, including the coaches and scouts, unless otherwise noted.
Embed Code #1426 (Taboola Article Head)
Embed Code #1441 (Taboola Article Body Tag)
What do New England Patriots Wide Receiver
Julian Edelman
and app development innovator
Zudy
have in common?
Both are known for being quick - Edelman in his route running - and Zudy for enabling the creation of mobile apps in days or weeks instead of months or years for large corporations.
Zudy has helped the team and Edelman transform the way they do business. Its partnership with the Patriots has already yielded a
luxury suite management
app for those that pay for the coveted facilities at Gillette Stadium. 
And the Miami-based tech pioneer has helped transform WR Julian Edelman into a customer by creating a celebrity management app that he currently uses to manage his expanding JE11 brand and keep track of business ventures.
Zudy claims the first iteration of the luxury suite management app took one week to create using the codeless  approach enabled by the its Vinyl Software platform. The celebrity management app was created in three days. 
It's no surprise that Edelman is now endorsing Zudy. 
Embed Code #1541 (Zudy Embed)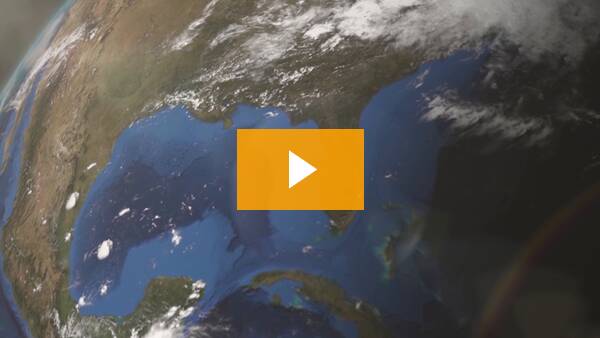 To watch full video click here Read
Being Quick
So what is it that Zudy changes about app development? 
Zudy works to "be quick" by enabling the codeless creation of applications in the fraction of time needed to develop versions for multiple OSs. How? Users develop an app once for use across operating systems, devices and the web. This process can erase mobile app backlogs and enable smaller apps to become reality by slashing prohibitive costs. 
Quick is a word rarely associated with application development. Large companies typically use three separate groups of developers to create their version of the same mobile app.  The result is companies limited or held hostage by this process and higher ROI needed to justify using the current approach. Opportunities are missed and potential accompanying revenue lost, as these same large businesses struggle to transform into digital entities. Read
Digital Transformation
Make no mistake, digital transformation is essential to radically improving the way businesses do business. The stakes couldn't be higher. And quick(er) development of mobile apps for this drive is a core ingredient.
"Executives in all industries are using digital advances such as analytics, mobility, social media and smart embedded devices as well as improving their use of traditional technologies such as ERP to change customer relationships, internal processes and value propositions," according to a research report and global survey published in the MIT Sloan Management Review. "Other executives, seeing how fast digital technology disrupted media industries in the past decade, know they need to pay attention to changes in their industries now."
Zudy fuels digital transformations by helping companies - and forward-thinking individuals like Edelman - keep pace with fast-advancing business needs and opportunities. Read
The Apps
Zudy created a mobile "suite management app" for the Patriots that its luxury box "owners" can use to manage these precious assets, which includes tickets, food and beverages, attendees and their preferences, and much more. The company's CEO last September generically discussed this as an example that of a new app that could have wide applicability in pro sports. 
The app was created in three days, according to Zudy Co-Founder Trish Kennedy. "The suites are clearly a part of the business value that these companies have to manage."
Of course this app enables the user enter why each attendee was invited, react quickly to replace late-scratches with additional invitees and issue/send the tickets electronically to the phones of those on the final guest list and account for the ticket value for corporate governance efforts.
And the app creation accelerator created an app for Edelman that enables the player manage his growing JE 11 brand by tracking his personal appearances, endorsements, merchandising, social media efforts, investments and ideas - on the go. "I'm always mobile, without compromise," the receiver said in the video. "They gave me an app that helped me digitize my world." Read
They gave me an app that helped me digitize my world - Julian Edelman Read
That's from a wide receiver who claims to be a burger aficionado and smoothie connoisseur, in addition to a wide receiver, punt returner and defensive back on his web site. In expanding the JE11 brand, Edelman has also become a merchandiser, endorser, video star, TV personality, and larger than life on social media.
Edelman expressed strong interest in Zudy's expertise in his first meeting with the co-founders, according to Kennedy Read
The Approach
When pitching fundamental change - in this case digital transformation - to large corporations, tackling tech is only part of the two-part approach.
Zudy typically approaches those managers/execs that are directly responsible for business gain/growth - such as the CFO, VP of manufacturing and head of human resources "to gain a champion on the business team," Trish Kennedy began.  
But teaming with the IT departments of prospect companies can be tougher as Zudy is advocating a change in mindset, she added. "They can have large teams of people that take a long time to accomplish things (for numerous reasons). This can hold businesses hostage."
"In the end, we're talking about creating apps in 90 days that would otherwise take two years," according to Kennedy. "But sometimes IT teams fight us."
Resistance is a major concern because the MIT Sloan report authors acknowledged that "Some are transforming many parts of their organizations while others are still doing only the basics. Others are encountering organizational issues or other challenges that prevent them from transforming successfully." The researchers concluded that digital transformation requires strong leadership to drive change. 
The Patriots and JE11 aren't the only businesses to embrace Zudy and its Vinyl application development software platform. The co-founder counts iHeartRadio and Brook Brothers among its customers. The year started quickly for the company as it delivered a keynote at Forrester Research's Digital Transformation conference. Read
The Bottom Line
Perhaps nothing could be more about the bottom line than digital transformation. The luxury suite and celebrity management apps Zudy built could be repeatable across the sports and entertainment industry. 
And with mobility universally recognized as a core element of this essential change in the way businesses do business; Zudy will have to address demand for help across vertical markets here and abroad.
Stay tuned!
Bob Wallace is a technology journalist with over 30 years of experience explaining how new services, apps, consumer electronic devices and video sources are reshaping the world of communications as we know it. Wallace has specific expertise in explaining how and why advances in technology redefine the way sports teams interact with their partners, players and fans. He's the Founder of Fast Forward Thinking LLC. Read
Embed Code #1431 (Taboola Below Article Thumb)
This website is the only official website of the New England Patriots and is © Copyright New England Patriots (the "Club"). Commercial reproduction, distribution or transmission of any part or parts of this website or any information contained therein by any means whatsoever without the prior written permission of the Club is not permitted. Read the full Terms of Service, Accessibility and Privacy Policy of this website. Please send us your feedback.