Official website of the New England Patriots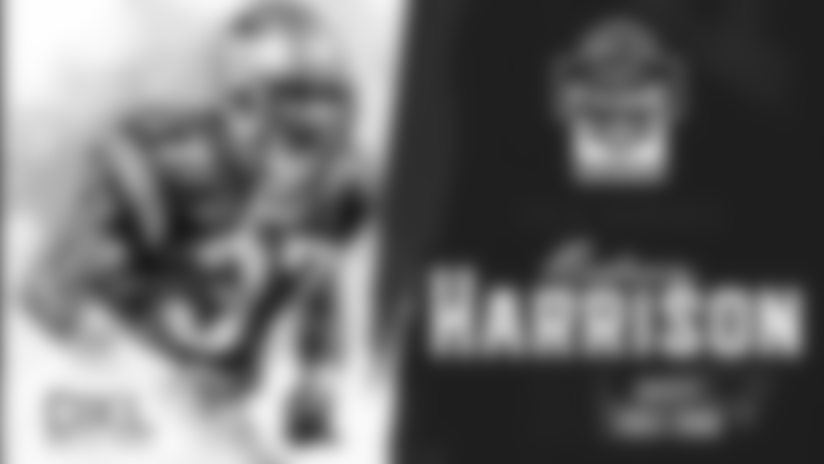 Rodney Harrison (2003-2008)
Harrison spent the final six seasons of his 15-year NFL career with the Patriots after spending his first nine seasons with the San Diego Chargers. He played a key role in helping the Patriots to back-to-back Super Bowl titles in his first two seasons with New England in 2003 and 2004. Harrison came up big on the biggest stage, with seven interceptions in nine postseason games with the Patriots, including two in Super Bowl XXXIX. His seven postseason interceptions are tied for the third-most in NFL postseason history. In his first two seasons in New England, Harrison was not only the Patriots' leading tackler each year, but also led all NFL defensive backs in tackles in both seasons. Additionally, he was the leading tackler in the 2003 and 2004 postseasons, while also recording a total of two sacks, six interceptions, seven passes defensed and two forced fumbles in the six games leading to New England's back-to-back Super Bowl championships. He is the all-time leader in sacks by a defensive back with 30 1/2, including nine during his time with the Patriots. He is the only defensive back in NFL history with 30 sacks and 30 interceptions with eight of those picks coming during his Patriots career. Harrison was voted a team captain in each of his six seasons with the Patriots.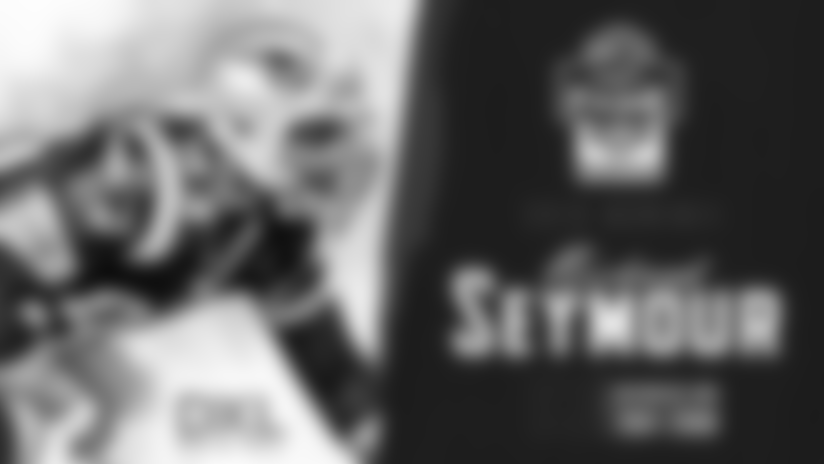 Richard Seymour (2001-2008)
Seymour spent the first eight seasons of his 12-year NFL career with the Patriots and played an important role in delivering six division championships, four conference titles and three Super Bowl championships to New England. He was named to five straight Pro Bowls with the Patriots (2002-06) and earned three straight first team All-Pro honors (2003-05). His five Pro Bowl berths are the most by any Patriots defensive lineman since the 1970 NFL merger. During his time with the Patriots, he anchored a defense that allowed an average of 17.8 points per game and allowed fewer than 20 points per game in six of his eight seasons with New England. Seymour also blocked seven field goals in his career. He immediately established himself as one of the Patriots premier players and helped the Patriots win their first Super Bowl during his rookie season. Overall, Seymour started in 105-of-111 games, totaling 460 tackles, including 256 solo stops with 39 sacks. He also recorded two interceptions and six fumble recoveries. He played in 15 postseason games with 13 starts and added 66 total tackles, 4 1/2 sacks and two fumble recoveries. Earlier this year, Seymour was one of 15 finalists for the Pro Football Hall of Fame's Class of 2019. He was a four-time team captain.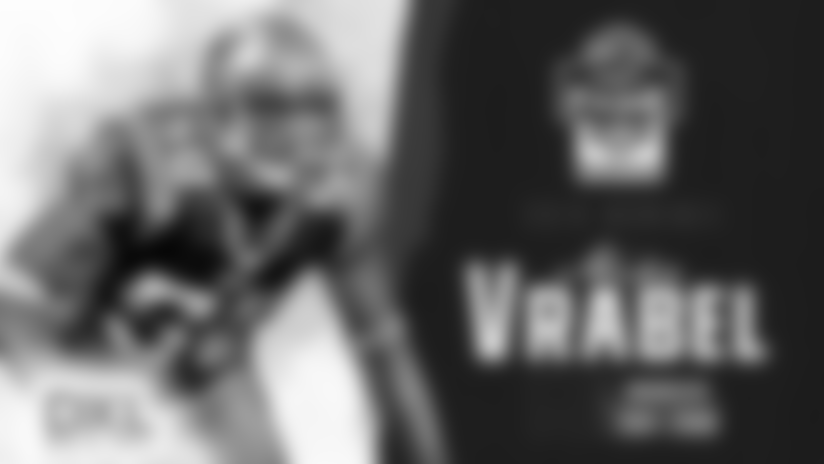 Mike Vrabel (2001-2008)
Vrabel joined the team prior to the 2001 season, following a four-year career with the Pittsburgh Steelers. During his eight-year tenure in New England, Vrabel played a major role in the Patriots dynamic run that included three Super Bowls in four years (2001, 2003 and 2004). He exemplified positional versatility during his Patriots tenure by starting at both inside and outside linebacker, regularly lining up on offense in short-yardage and goal-line situations, and continually making valuable contributions on various special teams units. As a Patriot, he caught eight regular-season passes and two more in the playoffs. All 10 of his catches were for touchdowns, including touchdown receptions in back-to-back Super Bowl wins over the Carolina Panthers in Super Bowl XXVIII and Philadelphia Eagles in Super Bowl XXXIX. He earned Pro Bowl and NFL All-Pro honors following the 2007 season after registering 12 1/2 sacks and helping the Patriots to the NFL's only 16-0 regular season in NFL history. Vrabel started 110-of-125 games, and the Patriots were 95-30 in those games for a .760 winning percentage. His 48 career sacks with the team are the seventh-most in franchise history. He was a four-time team captain.