The New England Patriots, without the services of QB Drew Bledsoe and WR Terry Glenn, clinched a playoff berth with a 24-21 victory over the San Francisco 49ers at Foxboro Stadium.
With 1:48 remaining in regulation and tied at 21, the Patriots offense orchestrated a spirited drive that had a playoff berth on the line. The Patriots, who began the drive at the San Francisco 41, brought the ball down to the 18. That set up a 35-yard field goal attempt for kicker Adam Vinatieri. Vinatieri, who had missed a 32 yarder in the first quarter due to a bad snap, redeemed himself with the game winner.
The Patriots trailed 21-14 for most of the second half until RB Robert Edwards tied the game with a five-yard touchdown run with 7:34 remaining in the fourth quarter.
New England got on the board first when Robert Edwards (101 yards and a two TD's) took a pass from Scott Zolak and scampered 19 yards for the touchdown. The touchdown put the Patriots ahead 7-0 with 2:56 remaining in the first quarter.
San Francisco, hoping to earn a possible NFC West championship, quieted the Foxboro crowd with a 21-point second quarter. On a second-and-nine from the San Francisco 25, QB Steve Young connected with WR Jerry Rice on a slant play. Rice took the pass and bolted all the way into the end zone, completing a 75-yard TD play (7-7).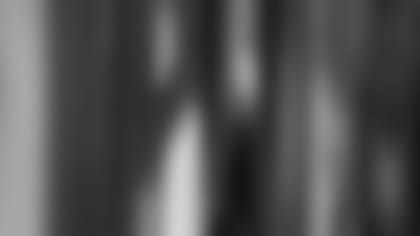 ]()
            On the ensuing drive, the Patriots countered with a big play via the deep ball from QB Scott Zolak -- making his first start since 1995. On third-and-nine from the New England 39, Zolak found a streaking Shawn Jefferson deep down the middle of the field, and launched a perfect pass which Jefferson hauled in to complete a 61-yard TD play (14-7 New England).  

But unfortunately for the Patriots, the lead did not last long as the 49ers scored two TD's to close out the half. San Francisco tied the game at 14 when Young completed a seven-yard touchdown pass to Terrell Owens. The 49ers were aided with excellent field position (NE 22) on the scoring drive thanks to Tim McDonald's interception of a Zolak pass.
San Francisco took a 21-14 lead on a freak-play. With seven seconds remaining in the half, the snap was mishandled on a Wade Richey 42-yard field goal attempt. The holder -- backup quarterback Ty Detmer -- improvised by rolling out with the ball and launching a pass to TE Irv Smith who was in the back of the end zone. Smith hauled in the pass, giving the 49ers the lead going into half-time.
That would be the last 49ers score of the game. The Patriots defense, led by LB Chris Slade and rookie DE Greg Spires, played playoff caliber football -- and it paid off