Early Wednesday evening, the Patriots made official what was being reported all afternoon, that Nate Solder's 2015 season would be cut short due to an injury suffered against Dallas. The team initially announced that Solder had a right elbow issue, but media reports yesterday indicated it was a torn biceps muscle. In its declaration Wednesday, New England did not specify what the injury was.
Regardless, the club must now move on without its starting left tackle and one of its co-captains.
"You don't want to see anybody get hurt, on your team or the other team. Obviously, we're close friends. Yeah, we feel bad," remarked right tackle Sebastian Vollmer.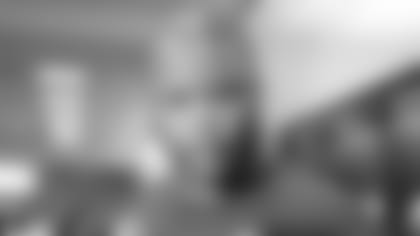 "It's always unfortunate when it happens to a teammate," backup tackle Marcus Cannon told reporters. "I hope he gets well."
The biggest question now is, which of these two men will assume Solder's role on the field from here on out?
Sunday in Dallas, that task fell to Cannon, who has played occasionally at both left and right tackle the past couple of seasons. However, many observers feel Vollmer is the team's best option there, and he has some playing experience both in college and here in New England at that position.
"Those are calls not made by us. That's Bill [Belichick], and whatever he wants to do, that's what we'll do. We'll see what happens," Vollmer continued. "We don't go into a game analyzing it. You're told what to do and where you do it and you just do it the best you can. It's not really up to us."
It's not usually as simple as plugging anyone in at either side. Some players are more suited to one spot or the other, but New England is fortunate at least to have a couple of players in Vollmer and Cannon who have experience on both sides. In Cannon's case, he's been getting regular reps the past couple of seasons by filling in for at least a series or two each game in relief of both Solder and Vollmer. That rotational tactic may wind up paying dividends with Solder on the shelf for an extended period.
If Cannon is asked to reprise the left tackle role this Sunday night in Indianapolis, Vollmer expressed confidence that his teammate would be up to the task.
"He's been out there, it's not like it's his first rodeo. He's been with this team for a long time."
"If they call on me, I'll do my best," added Cannon. "Whatever they ask me to do is what I'll do. I'm comfortable wherever they put me."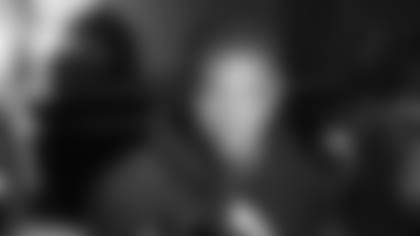 By placing Solder on IR, the Patriots had an open spot on the 53-man active roster, which they filled by claiming veteran cornerback Rashaan Melvin off waivers from Baltimore. The 26-year-old Melvin arrived in New England late last night and got up early to be at Gillette Stadium. So early, in fact, that he hadn't even unpacked his luggage, which were in his locker and still had the airline tags on them.
"It's the NFL. Things happen fast here," a cheerful Melvin smiled when approached by reporters. "One day you might be somewhere, next day another. You just have to come in and compete, keep a great attitude, and know that when the opportunity comes, take advantage of it. It's a journey. There are going to be god times, bad times. I'm looking forward to making this place a home.
"Just excited to be here, excited for the opportunity to play football. Right now, I know I've got a lot to learn, a lot to catch up on, so, I'm kind of focused on that right now. But I'm excited to be a Patriot. Getting ready to go out there and compete for a job."
Melvin isn't exactly a household name, so, he was asked to describe himself as a player.
"I think I'm a very talented guy. I'm confident," he responded, "I play with a lot of confidence, I believe in myself and my abilities on and off the field. I play with a strong motor. Just a positive attitude."
Melvin added that he feels his transition to the Patriots defense could be made smoother by the fact that he already has a personal relationship with teammates Darius Fleming and Tavon Wilson, with whom he trains in Chicago during the offseason.
Practice Report
An obvious question might be, "With Solder done for the year, why not promote OL Cameron Fleming from the practice squad?" Well, they still could do that, assuming they make a corresponding move to create an opening, but the Melvin pickup might have something to do with veteran corner Tarell Brown's inability to practice Thursday. He's been dealing with a foot injury for a while now and has been limited in recent practices, but was not spotted on the field today. He was the only Patriot not taking part.
RB Dion Lewis, one of the pleasant surprises of 2015 for New England, developed an abdomen injury during practice and was limited as a result.
Melvin, meanwhile, was given jersey number 24, last worn by recently released cornerback Bradley Fletcher.