Maybe Bill Belichick knows something the rest of New England has yet to see. Then again, maybe he doesn't, but simply didn't have the financial resources to properly address the needs on the defensive line.
If last year's biggest problem was third- down defense and if that had as much to do with the pass rush as it did coverage breakdowns, then Belichick may not have solved the problem in the offseason.
The secondary is almost sure to be improved, but the defensive line is a different story. Gone are solid, but unspectacular defenders Chad Eaton and Henry Thomas and one has to wonder if third down will continue to be a problem for an additional reason — that being the team's inability to effectively stop the run on early downs, thereby leaving too many third-and-short situations.
Chances are that Belichick is all too aware of the problem in the defensive trenches, which is why he ignored skeptics at draft time and selected defensive lineman Richard Seymour instead of wide receiver David Terrell.
It's not that the group of linemen heading to training camp can't play, it's simply that there isn't much proven experience in the group and there is no experienced nose tackle to anchor the middle of the unit.
That's where Eaton's loss will be felt most. While not a dominant Pro Bowl type of player, Eaton was a tough, solid presence in the middle and now that presence is gone. Garrett Johnson is the only nose tackle on the roster and he is unproven and will be a drop-off from Eaton. At least initially.
The other true defensive tackles on the roster include only Chuck Osborne and Riddick Parker. Osborne joined the team as a street free agent for the last two games of last season after spending time on the Packers roster, but did not play a game last year. In four years, he's played 37 games with one start and two career sacks.
Parker started 16 games for Seattle last year, but the Seahawks chose not to re-sign him and instead inked Eaton and former Viking John Randle to man the tackle spots. In 16 starts, Parker tallied 32 tackles for a defense that struggled to stop the run. Eaton, meanwhile, piled up 78 tackles for the Patriots.
With the lack of depth and talent at the tackle spot, rookie first-round pick Richard Seymour could be asked to play mostly inside despite being better suited to be an end in Belichick's scheme. As it is, he may play outside on early downs and inside in passing situations or jump around to play where needed.
Seymour is only 21 years old and never redshirted in college, which should temper expectations for the the team's highest draft pick since 1995 when Willie McGinest was tabbed fourth overall. He needs to contribute immediately on this defense, which is to be expected of the sixth pick, but he may not reach his full potential for a year or two.
At the defensive end spots, Bobby Hamilton is coming off the best year of his six-year career when he led all NFL defensive linemen in tackles with 79. He is a Belichick favorite for his work ethic and team-first attitude, and those traits, along with his solid play last year, earned him a three-year contract extension. Now he needs to maintain the level of play that earned him that pact.
Another former Belichick pupil is back with his old coach for a third stint. Twelfth-year veteran Anthony Pleasant played under Belichick in Cleveland, and again in New York and now rejoins him in New England. While heading into the twilight of a lengthy career, Pleasant provides the Patriots with a player experienced in Belichick's seldom-used two-gap system while also providing a stabilizing force for a youngster like Seymour.
Pleasant has been an effective pass rusher in his career and had his best statistical year under Belichick in Cleveland when he posted 11 sacks for the 1993 Browns, but he has managed just two in each of the last two seasons. He has 48 career sacks and had a career high 81 tackles back in 1994.
Brandon Mitchell survived free agency and ended up back with the Patriots in what may have been a desperation move for the club. Mitchell has battled through an injury-plagued career since being drafted in the second round in 1997. He is recovering from a broken leg suffered last December on a cheap-shot chop block against the Chiefs and will likely start camp on the Physically Unable to Perform list.
The crash end position will once again be manned by the tandem of Willie McGinest and Greg Spires. McGinest recently underwent back surgery and will miss most of training camp. He too will be on the PUP from the start. That does not bode well for a team in desperate need of McGinest's playmaking ability. If he's back for the Week One trip to Cincinnati, McGinest surely will be physically behind after sitting out double sessions. He battled the back pain last year and needs a healthy season to prove he can again be a force on the end. Both he and Spires had six sacks last year, which isn't enough for McGinest.
McGinest's health is as big an issue as any at this position. While his is a hybrid line and linebacker position, his ability to disrupt a play with his speed and size is paramount to this unit's overall success. A double-digit sacks season is not too much to ask for a player who was rewarded with a five-year, $25 million contract because of his abilities as an edge rusher. He has not been to a Pro Bowl or managed 10 sacks in a season since signing the deal, but injuries have plagued him over that time.
The rest of the training camp hopefuls on the defensive line is made up of inexperienced players like rookie free agent Jace Sayler and second-year men Reggie Grimes and David Nugent.
Sayler is an interesting prospect who could make the squad. The Michigan State product may be a sleeper to watch.
While crowing about the team's ineffective pass rush may be the stylish thing to do, the run defense will be the priority of this group so that third down isn't always a short-yardage situation for opposing offenses. But that stated, the team must find ways to generate more pressure on opposing quarterbacks this year. The team's 29 sacks last year was its fewest since managing just 20 back in 1992. No matter how many people can cover, a quarterback with all day to throw will eventually find a target. It appears this will still be a problem.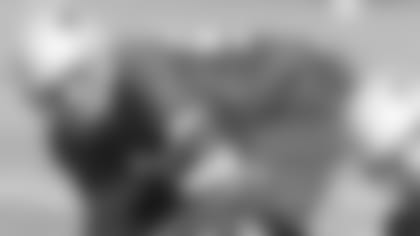 (2) Bobby Hamilton, Willie McGinest
(6) Reggie Grimes, Garrett Johnson, Brandon Mitchell, David Nugent, Chuck Osborne, Greg Spires
(4) Riddick Parker (UFA-Seattle), Anthony Pleasant (UFA-San Francisco), Jace Sayler (R), Richard Seymour (R)
(2) Chad Eaton, Henry Thomas
The Patriots allowed only 3.7 yards per rush, the sixth best mark in the NFL.
How limited will the Patriots be without an established nose tackle in the middle of the defense?
While the pass rush was a concern last year, stopping the run must be the chief concern heading into camp or the pass rush won't mean much.
While Hamilton had more tackles (79) than any other defensive lineman in the league, Eaton was one behind at 78 and missed two games with an injury.
Willie McGinest - DE
Anthony Pleasant - DE
Garrett Johnson - NT
Bobby Hamilton - DE