As you spend the bulk of your summer afternoons lounging on a beach somewhere, listening to the waves crash to the shore as you sip on your favorite cold beverage, you must be able to hear it.
Try closing your eyes and concentrating real hard. The noise from water hitting the sand is replaced by the sounds of shoulder pads and helmets cracking together; of quarterbacks barking signals and linebackers calling out adjustments; of coaches demanding the very best from their players.
Simply put — the sounds of football — and those sounds will be filling the air at training camp sites all across America, including Bryant College. The Patriots camp officially opened on July 23 with Bill Belichick attempting to mold several new faces with a familiar corps of players hoping to get back to the playoffs.
As always, Patriots Football Weekly will be there to monitor that progress and give you as much information on the 2001 New England Patriots as possible. Until then, we've put together several items to aid in your training camp viewing. Here then is our list of things to look for over the next six weeks before summer turns to fall and the games begin for real.
Note: Players are listed alphabetically, not in order of importance.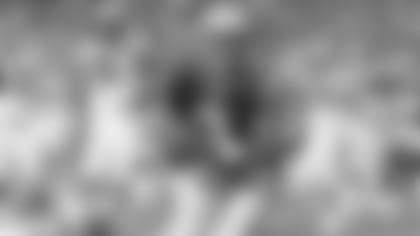 Veterans Looking Over Their Shoulder
Michael Bishop - The backup quarterback is entering his third training camp with the team and he's gotten little playing time thus far. He's been used only in short-yardage and desperate situations with limited success. Despite that, some fans have called for his services and Bishop himself has made occasional overtures through the media that he should be playing ahead of Drew Bledsoe. The Patriots may decide the athletic but erratic backup is more trouble than he's worth.
Kevin Faulk - His presence on this list may be a stretch, but there is a scenario that could place his job in jeopardy. If J.R. Redmond, Antowain Smith and Robert Edwards all prove they're healthy during training camp, Faulk could be the odd man out. The key would be Edwards, who if 100 percent is the most talented of the trio. With Smith as insurance, Redmond could capably fill Faulk's shoes as a third-down specialist, and he's a more effective blocker than the fumble-prone Faulk as well.
Tony George - Whenever a player with two years experience spends the offseason playing in Europe, it can't be considered a good thing. The once promising safety found himself in the doghouse after failing to complete the conditioning test before training camp last year and never seemed to fight his way out despite the team's occasional struggles at the position. Now entering his third year, it's time for George to show he can be more than just a special teams player.
Tony Simmons - Like George, Simmons is a veteran who spent time in Europe this spring. Making Simmons' case even more dire was the arrival of four veteran wide receivers with better resumes than his. To his credit, Simmons performed well with Barcelona, earning a spot on the All-NFL Europe Team. But he is still facing an uphill climb to claim a roster spot, especially given his lack of special teams talent, a necessity for a reserve wideout.
Rod Rutledge - Rutledge plays another spot where the Patriots were very active during the offseason: tight end. Johnny McWilliams joins draft picks Jabari Holloway and Arther Love as newcomers at a position that has been a problem for the team since 1998. He's considered a capable blocker, but his lack of polish as a receiver may cost him his job in New England.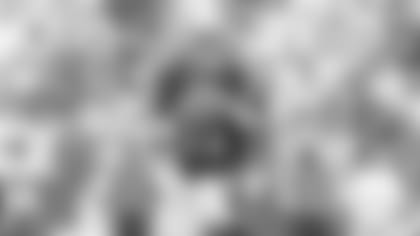 Drew Bledsoe - Fresh off his new contract extension, Bledsoe will be looking for his fourth trip to the Pro Bowl but first since 1997. He threw a career-low 13 interceptions last season, but he must add to the 17 touchdowns he tossed if he is to make his return to Hawaii.
Terry Glenn - The talented and enigmatic wideout has the tools, but has occasionally been sidetracked by off-field problems. How well he is able to put his latest troubles behind him will go a long way in determining his success.
Ty Law - This will be an important season for Law, whose only Pro Bowl trip came in 1998. Since then the cornerback signed a lucrative contract extension and hasn't matched his previous level of play. Still the potential for another trip is there.
Lawyer Milloy - Another one-time Pro Bowler, Milloy made his lone trip in 1999. His play was probably worth a return visit last season, but the team's poor record likely contributed to his omission from the team. Improvement from the team to accompany Milloy's physical play will be key
Damien Woody - The third-year Patriots center is the only player on this list who hasn't been to a Pro Bowl but his strong play in the middle hasn't gone unnoticed. With another year of improvement, Woody could be making reservations for Hawaii.
Most Competitive Positions
Nose tackle - Chad Eaton and Henry Thomas are no longer here to plug the hole in the interior of the Patriots defensive line. That leaves Garrett Johnson, Riddick Parker, Chuck Osborne and Jace Sayler to man the all-important spot. None of them has much experience, which will make for a very competitive battle for playing time.
Running back - Although this is an old story, the running back competition will have a new twist this year. Robert Edwards' health will be a major camp story, and the arrival of Antowain Smith will push last year's incumbents, Kevin Faulk and J.R. Redmond. Whichever way this battle unfolds, it will be one of the main focal points of the summer.
Tackle - For the first time in 14 seasons, Bruce Armstrong will not man one of the tackle spots. That leaves a wide-open battle among a group of young players for the two starting jobs. Adrian Klemm and Greg Robinson-Randall are the early favorites based on their year of experience, but this year's draft picks Matt Light and Kenyatta Jones will get a look as well. And don't count out Grant Williams, the only veteran of this group.
Tight end - Six players will fight it out for what will likely be three roster spots. Rod Rutledge is the incumbent but may face the longest odds of hanging around. Free agent Johnny McWilliams was the starter in Minnesota and Jermaine Wiggins showed promise as a receiver late last year. Draft picks Jabari Holloway and Arther Love are promising, while Chris Eitzmann, a free agent out of Harvard, has his work cut out for him after beating the odds last season.
Wide receiver - After struggling to find the personnel to utilize four- and five-receiver sets a year ago, the Patriots bolstered their corps in the offseason. Charles Johnson, Bert Emanuel, Torrance Small and David Patten all have seen significant playing time in their NFL careers, joining Terry Glenn and Troy Brown. That doesn't leave much room for the likes of Tony Simmons, Dane Looker, Shockmain Davis and Curtis Jackson.
Players Who Will Be Missed
Bruce Armstrong - He wasn't the dominant Pro Bowler he was earlier in his career, and the bitterness of his release took away from his normal leadership abilities, but Armstrong was a warrior who played the game with heart and fire. The Armstrong of 2000 may not be a big loss, but the 1987-1999 version will be tough to replace.
Chad Eaton - It's tough to tell where Eaton will be missed more: on the field or with the media. Through all his colorful talk and personality, Eaton was a reasonably effective nose tackle against the run whose presence will be sorely missed.
Max Lane - He was one-half of the Patriots fans' punching bag (along with Todd Rucci), but Lane was a widely respected player in the locker room who battled through injuries and played hard. His versatility to play guard and tackle effectively also allowed the team to save a roster spot.
Harold Shaw - Not many fans realize the contributions Shaw made to the Patriots special teams. He was a hard-nosed player who manned virtually all of the team's specialty units while filling in as a backup fullback. He also is as good-natured a player as the Patriots have had in recent seasons.
Chris Slade - The former Pro Bowl linebacker's better days were behind him, but he's a guy that rarely ducked the tough questions in the locker room and almost always faced the music. He also earned points for playing through several injuries over the years.
Henry Thomas - The 14-year veteran often toyed with media members (PFW included) but his sense of humor and professionalism will be missed. Thomas also was one of the few Patriots defensive linemen capable of putting occasional pressure on the quarterback, something the team sorely lacks.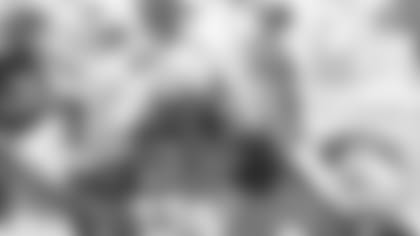 Five Things Needed for the Patriots to Make the Playoffs
1. Protect Drew Bledsoe - Too often in the past two seasons Bledsoe has had little or no chance to make a play. Not coincidentally, the Patriots have spent those two Januarys watching the postseason.
2. Third-down defense - The Patriots ranked next to last in the AFC in third-down defense as opponents converted 43.5 percent of their chances. That must improve dramatically.
3. Find a running back - With four leading candidates to choose from, Bill Belichick must find a legitimate ball carrier who can pick up tough yards between the tackles, hold onto the ball and find the end zone.
4. Johnson & Johnson - The Patriots run defense is among the biggest question marks heading into training camp. The Johnsons, linebacker Ted and nose tackle Garrett, must perform well to plug up the middle.
5. Win the close games - After a season full of cliffhanger losses, the Patriots must find a way to make the key plays late in games that often spell the difference between victory and defeat.
Formula For Finishing Above .500
4-4, 2-2, 3-1 - The schedule breaks down into three parts: division games (8), conference games (4) and non-conference games (4). With that in mind, the Patriots need to split their division games, split the non-conference games and take three-of-four conference games in order to post a winning record.
Players Who Must Shine
Bert Emanuel - Torrance Small, Bert Emanuel and David Patten joined Johnson as free agent wideouts to sign in the offseason. At least one of this group must emerge as a quality receiver to provide depth to the wideout corps, and Emanuel is our odds-on favorite.
Charles Johnson - Johnson is the most talented of the free agent wideouts to sign with the Patriots. He is an established NFL starter and would take a lot of pressure off Troy Brown if he emerged as the No. 2 man behind Terry Glenn. That would allow Brown to return to his third-down duties in the slot.
Ted Johnson - The Patriots middle linebacker was on the fast track to NFL stardom in 1998 when injuries knocked him off course. He's the key to the Patriots run defense and he has to be healthy and effective if the team expects to improve.
Adrian Klemm/Greg Robinson-Randall - The bookend tackles are entering their second seasons and with Bruce Armstrong and Max Lane gone, they'll be counted on to provide protection for Drew Bledsoe on the outside.
Willie McGinest - He is the most explosive and disruptive player on the Patriots defense and he needs to play like it. Injuries have taken a toll the last couple of seasons, but McGinest needs to be a consistent factor, especially on the near dormant pass rush.
J.R. Redmond - This is kind of getting old, but someone must provide the Patriots with a viable ball carrying option. Redmond, Antowain Smith, Robert Edwards and Kevin Faulk are the main candidates, but ideally one will step forward and handle full-time duties, and we feel Redmond's the guy.
Terrance Shaw - Shaw's ability to start at the right cornerback spot would allow veteran Otis Smith to fit into the nickel back role, thus keeping his number of snaps down in his 12th season. Shaw is a good cover man but injuries have limited his effectiveness in recent seasons.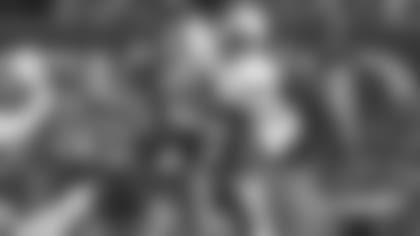 Rising Stars
J.R. Redmond - This is Redmond's second straight year on this list. Last season, injuries sidetracked his progress. With solid offseason work under his belt, Redmond could emerge as a legitimate every-down back.
Tebucky Jones - He's long been a poster child for first-round picks gone bad, but Jones is slowly making a transformation into a solid starter at free safety. He had his ups and downs last year, but a year of seasoning should make him much more consistent.
Greg Robinson-Randall - The quiet and unassuming second-year man is the odds on favorite to start at right tackle. He has the size and physical skill to succeed there as well.
Adrian Klemm - After a lost season due to a knee injury, last year's top pick looks ready for prime time action. He's put on added bulk to his considerable 310-pound frame and the starting job at left tackle is his to lose.
Camp Sleepers
Hakim Akbar - The hard-hitting safety was taken in the fifth round and drew comparisons to another former Washington Husky, current teammate Lawyer Milloy.
Robert Edwards - The former 1,000-yard back sort of defines this category. After sitting out the last two seasons with a horrific knee injury, Edwards was a forgotten man. Instead, he'll be in camp carrying a full workload.
David Patten - Patten's signing in the offseason hardly generated a stir among Patriots fans, but he has been an effective player with both the Giants and Browns. Last season, despite the lack of a quality quarterback, Patten hauled in 38 passes for Cleveland and could be a pleasant surprise in New England.
Terrance Shaw - Another free agent acquisition that was met with a collective yawn. But Shaw is a quality cover man and was instrumental in Miami as the Dolphins nickel back last season. He's out to prove he's more than that and the Patriots will give him that chance.
T.J. Turner - Like most seventh-round picks, Turner comes with plenty of questions. But strictly from a physical standpoint, Turner possesses the tools necessary to compete at the NFL level. He's struggled at times with the mental part of the game and that could ultimately determine his career path with the Patriots.
Must-Win Games
Sept. 9 at Cincinnati - Season openers often set a tone for the year and the Bengals will provide a chance for the Patriots to get off on the right foot.
Sept. 23 vs. New York Jets - The Border War may be over but the Jets remain New England's chief rival. In such games, it's imperative to hold serve at home.
Oct. 14 vs. San Diego - The Chargers improved greatly in the offseason but they still finished 1-15 a year ago. Doug Flutie & Co. won't be pushovers, but a win at home shouldn't be out of the question.
Nov. 11 vs. Buffalo - Another divisional game at home against a team that was hit hard by offseason defections.
Dec. 9 vs. Cleveland - In case the Patriots need some incentive to play the Browns in December, Bill Belichick can simply pop in a tape of last year's debacle in Cleveland for motivation.
Toughest Games
Oct. 7 at Miami - The AFC East champs are always tough, but particularly in the Miami heat.
Oct. 21 at Indianapolis - The Colts offensive weapons are especially dangerous on the carpet at the RCA Dome.
Oct. 28 at Denver - Just the Patriots luck. They finally break a 32-year jinx in Denver by winning in Mile High Stadium and now they must find a way to win again at the Broncos new place.
Nov. 18 vs. St. Louis - The Patriots lone prime time appearance will not be an easy one against the offensively charged Rams.
Nov. 25 vs. New Orleans - The Saints were the surprise of the NFL last year and had the best road record in the league at 7-1 as well.
NFL Coaches on the Hot Seat
Dave Campo, Dallas - With Jerry Jones as an owner, another losing season won't sit too well.
Tom Coughlin, Jacksonville - After several years of success, the Jags are suffering from salary cap mismanagement and are on the downside.
Tony Dungy, Tampa Bay - The Bucs are annually listed among preseason Super Bowl favorites. Problem is they've yet to get there.
Dennis Green, Minnesota - He's seemingly at odds with the Vikings brass every year. Fortunately for him he usually wins to protect his job. That's a dangerous way to do business.
Mike Holmgren, Seattle - He has all the control in Seattle and put his eggs in Matt Hasselbeck's basket while signing several big-name free agents. Can you say 'must win'?
Mike Martz, St. Louis - The Rams are considered by many to be the NFL's most talented team. After squeaking in the playoffs last year and bowing out early, Martz could feel the heat with another subpar performance.
Jim Mora, Indianapolis - The Colts are now among the league's elite, which only magnifies Mora's postseason failures.
Mike Riley, San Diego - The 1-15 Chargers were much better than that and made several nice moves to improve in the offseason. Now it's up to Riley to make sure that happens.
Marty Schottenheimer, Washington - Schottenheimer has an impeccable reputation in the NFL, but he's working for Daniel Snyder now. By definition, that puts him on the hot seat.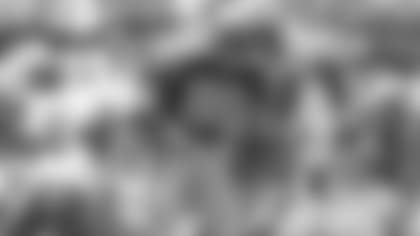 Must Stay Healthy
Drew Bledsoe - The ninth-year veteran has been remarkably durable playing in all 16 games the last two seasons despite taking a constant pounding. Now if we can just keep his fingers and thumbs in one piece.
Terry Glenn - Injuries haven't been as much of a problem in recent seasons but Glenn's importance in the offense cannot be understated.
Ted Johnson - It's been three seasons since Johnson remained healthy. The Patriots need him to be a run-stopping force if the defense is to improve.
Ty Law - Law generally finds a way to suit up each week, but shoulder injuries have affected his play each of the last two seasons. A healthy Law could be key to the Patriots pass defense.
Willie McGinest - McGinest often talks like a team leader and last season acted like it by playing through occasional pain. Now he must produce like it and staying healthy is the easiest way for him to do so.
J.R. Redmond - He teased us all through his rookie year by flashing signs of talent. Problem was he couldn't sustain it even for a full game. The groin problems are now behind him. Let's hope all of his injury troubles are as well.
Teams on the Rise
Cleveland - Butch Davis inherits a team that was making strides last year before quarterback Tim Couch went down with an injury. Back-to-back quality drafts could make the Browns respectable.
Green Bay - Brett Favre is still as good as there is and the Packers still own as big a home-field advantage as the league has to offer.
San Diego - Doug Flutie, Marcellus Wiley and rookie LaDainian Tomlinson should provide a dose of excitement to the Chargers.
San Francsico - As long as Jeff Garcia's Pro Bowl performance was for real, the 49ers salary cap problems are starting to become manageable.
Seattle - The league's worst defense added Chad Eaton, John Randle, Levon Kirkland and Marcus Robertson. Add quarterback Matt Hasselbeck and rookie Koren Robinson and Seattle could be in business.