Yes the Buffalo Bills have won two games this season and yes they were eliminated from the playoff race a long time ago. But teams like this can be dangerous and that's not being written to make sure you pick up next week's copy of PFW. In fact, a team that was eliminated in, say, October, can often regroup and re-focus its energy on the latter part of the season with the future in mind. The players play with next year's roster spots up for grabs; they want to show the first-year coaching staff that they are worth keeping and can overcome adversity. Yes, they are playing out the string, but they knew when they came to New England in November that their season was essentially over and they played the Patriots incredibly tough and, in fact, gave the offense fits. 
It actually is much different than playing a team that was in the hunt a week ago before suffering a crushing loss that eliminated its playoff hopes. A team in that situation would be more inclined to lay down the following week. 
A team eliminated early on also embraces the spoiler role much more than a team that was in the mix until late, and the Bills would love to defend their home turf with a win against a playoff contender.
So just because Buffalo has two victories, don't think winning at Ralph Wilson Stadium will be any easier than it has been in recent memory. You have to go back to early 1997 to find a convincing Patriots win in this series when New England crushed Buffalo 33-6 at home and 31-10 on the road in the first post-Jim Kelly season.
Since Kelly left Buffalo, the quarterback situation has been a point of contention for the Bills. First, Todd Collins failed to hold down the job in his one-year tenure as starter and then it was the tug-of-war staged between Doug Flutie and Rob Johnson that tore a still potent Bills team apart. 
With its small window of opportunity closed, the Bills released Flutie and went with the injury-plagued Johnson, who is out for the year with a broken collarbone suffered against the Patriots in November.
That has forced the Bills to career backup Alex Van Pelt, who also backed up Collins back in 1997 when Billy Joe Hobert was let go.
All Van Pelt did last week was rally the Bills from a 24-6 deficit to a dramatic 25-24 win over the Carolina Panthers. Carolina may have only one win, but the point is that there is no quit in the Bills, who played the Patriots tough back on Nov. 11. 
In fact, a couple of careless penalties typical of struggling teams may have cost the Bills a chance to win at Foxboro Stadium. Former Bill Antowain Smith sealed the win with a 42-yard touchdown in the final minute that gave the Patriots a 21-11 win in a game much closer than the 10-point differential. 
New England will have its hands full when it hits the road in Buffalo, where weather will almost definitely be a factor. Last year's meeting in Buffalo proves how the city's unpredictable weather can serve as an equalizer, as an inferior Patriots team downed the Bills in a blizzard.
It will be interesting to see how Van Pelt plays with four starts under his belt. He struggled miserably two weeks ago in a blowout loss to San Francisco, but last week, he put up Tom Brady like numbers, completing 20-of-29 for 277 yards with a touchdown and an interception. 
He is starting to spread the ball around and feels comfortable with his offensive options, which are producing more consistently. Against the Panthers, four different receivers had four catches with tight end Jay Riemersma, wideouts Eric Moulds and Peerless Price and fullback Larry Centers all turning the trick.
Price scored the lone receiving touchdown and also scored against New England in the first meeting. Centers leads the team in receptions, but the two starting wide receivers are capable of making big plays and Van Pelt will take shots down the field with both guys. Riemersma provides a threat down the middle, which will give the Patriots problems. If the Bills handle the Patriots blitz, they will have chances to hit some big plays.
Defensively, Buffalo is tough as it showed in the first meeting, when it sacked Brady seven times and confused him with coverage. The Bills will go toe-to-toe with the Patriots and this will provide a true road test for a team that hopes to be a factor in the postseason.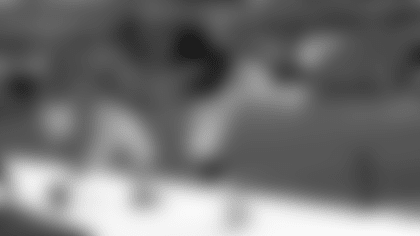 Riemersma not to be overlooked
With Buffalo struggling through a brutal season, it could be easy to look past the Bills. There is a key home game against Miami approaching, and Buffalo doesn't have a whole lot to play for.
If the Patriots are not careful though, this Buffalo team still has enough talent offensively to pose a threat. The 21-11 win in Week Nine wasn't exactly a cakewalk. With the likes of wide receivers Eric Moulds and Peerless Price and fullback Larry Centers spreading the field, Buffalo has enough experience to give New England every bit as tough a game as the first meeting of the season. That doesn't even mention tight end Jay Riemersma.
Moulds and Price are the more explosive players, but tight ends have caused problems for the Patriots defense. Earlier this season, Riemersma had a key 36-yard catch against New England, his longest of the year, which set up a 24-yard Jake Arians field goal. Last season he had six catches for 49 yards and a touchdown in Buffalo's 16-13 overtime win at Foxboro Stadium.
Riemersma is not the only tight end to cause match up problems for the Patriots. Through 12 games, opposing tight ends combined for 36 catches, 518 receiving yards (14.4 per catch) and five touchdowns. New England has slowed the bleeding there though, not allowing a tight end to score in five games from Weeks 8-12.
Despite the problems Buffalo has had this season, Riemersma still had 33 catches for 378 yards and three touchdowns through 11 games. He is on pace to set new career highs in receptions and yardage, having never caught more than 37 balls or gained 500 yards in one season. With five games remaining he was on pace for 48 receptions and 550 yards.
According to this year's statistics, the Bills are not a good team. However, making Riemersma a non-factor would go a long way towards ensuring a season sweep.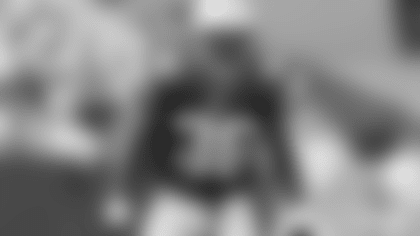 Eye on the Game: Lawyer Milloy
Not respecting the abilities of your opponent can be a dangerous thing. Strong safety Lawyer Milloy likes to respect his opponents to the point where he becomes dangerous. 
Sound weird? Let Milloy explain. As the backbone of the Patriots defense, he has to be the most prepared guy on the field. With the need for preparation in mind, Milloy's pregame routine starts off calm enough.
"First and foremost I ask the Lord to take care of me, my teammates and everyone on the football field," Milloy said. "I also try and envision myself out on the field making the plays before they happen. I will go through the different styles of the running backs we are facing, which gets me to respect their game while I am in the locker room."
That's where things get interesting. Milloy is the last line of defense for New England, and with 75 tackles through 12 games, he is well on his way to leading the team in tackles for the fourth straight season. He also should easily reach 100 tackles for the fifth straight season. There is high pressure on Milloy to make every play count, because if he makes a mistake it can be very costly for the Patriots. Yet he has to play very aggressively in his important role against the running game.
Milloy acknowledges his opponent's skills, but leading up to kickoff on game day he thinks so much about it that something builds up inside him.
"I try to get so much respect for them before I go out there that I just turn it into rage when I get on the field," Milloy said.
That combination of preparation and rage makes Milloy an important figure in the New England defense. A team captain for the second straight season, he is as much the emotional leader as he is a top-notch talent.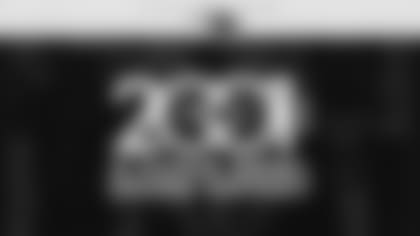 2001: A Super Bowl Sound Odyssey
An aural history of the 2001 Super Bowl champion New England Patriots. The six-part podcast features interviews with over 20 players, coaches, media members and others who were there to witness this historic season, mixed with the iconic sounds that detailed every dramatic twist and turn of an unforgettable season. Every memorable moment from the 2001 Patriots season is revisited with new-found perspective 20 years later. It's a fresh and thorough look back at the team that started a football dynasty.
Subscribe and Download Links:
Apple Podcasts
Google Podcasts
Spotify
Stitcher
RSS