Give Mike Martz credit. After taking over a Super Bowl champion, he did little in his first season to change the chemistry. But it changed on its own and whether some players were resting on their laurels or not is unclear, but after last year's 10-6 record and first-round playoff exit that was lowlighted by porous defense, Martz made changes.
He left his explosive offense alone and worked hard at improving a defense that cost the team a chance to repeat as champions. He drafted defensive players early and often, taking defensive linemen Damione Lewis and Ryan Pickett, linebackers Tommy Polley and Brian Allen and safety Adam Archuleta.
He then turned to free agency/trade to grab cornerback Aeneas Williams from Arizona and Kim Herring from the Super Bowl champion Baltimore Ravens. The result is a defense holding opponents to less than 17 points per game as opposed to last year when every game was a shootout. After last week's game against the Panthers, the Rams have four wins by 20-plus points and three by four points or less, meaning they either blow a team out or win a nail-biter. There is no in between.
At this point in the season, the Rams have to be considered the favorite to recapture the Super Bowl title they won two years ago. With the defense holding up its end of the bargain and the offense scoring 32 points per game, the Rams will be hard for any team to beat.
What does it take to beat the Rams? Turnovers. In the Rams only loss this season, they coughed up the ball eight times, including four Warner interceptions. In fact, while Tom Brady was busy throwing four fourth-quarter interceptions in Denver, Warner was throwing three third quarter picks to the let the Saints back into a game the Rams led 24-6 at halftime. But even with eight turnovers, the Rams nearly pulled it out, losing 34-31. Heading into last week's game against the Panthers, the Rams 20 turnovers were the most in the league. Of those 20 giveaways, 12 came via lost fumbles, including three by Marshall Faulk.
Going back to last season, the Rams lost a game against Carolina in which they turned it over seven times. So it is not unspeakable for the Rams to give the ball away. Unfortunately, they can recover so quickly with their offense scoring from anywhere on the field at any time.
When one looks back at the blown 24-6 halftime lead against the Saints, it becomes easier to understand why Martz chose to onside kick against the Jets earlier this season with his team holding a 31-7 third-quarter lead. His philosophy is to never back off because no lead is safe. Being the head coach of the 2000 Rams may have taught him that lesson.
Martz was walking around during the team's bye week with a T-shirt that red "Finesse Coordinator." That was in an effort to mock the knock against the Rams perceived lack of toughness.
He was one of the few bodies around during that bye week as he gave his veteran players an entire week away from football while he spent time preparing for the Panthers and Patriots. One wouldn't think he would have to game plan much with an offense that can simply line up and beat teams.
Warner's accuracy enables him to take advantage of his speed receivers. It always seems like Rams receivers catch the ball on the run, and Warner always seems to hit them in stride as his 68 percent completion rate indicates. He throws the short- and medium-range passes incredibly well, but if he can be forced to throw the deep ball late, he can get into some trouble.
The Patriots have to be running with those deep receivers to get him in trouble and also must try to disrupt the timing of the offense whether that's with blitzes, coverage or a combination of the two.
One bad thing for the Patriots is that Faulk returned last week and is 100 percent healthy after missing two games with a bruised knee suffered Oct. 14 against the Giants. He is such a weapon that he makes all the players around him better.
If the Patriots can get to Warner and knock him around, they can force him into a few mistakes, which is what the Giants did in a narrow 15-14 loss to St. Louis when Michael Strahan sacked Warner four times. Right tackle Ryan Tucker has been banged up and the Patriots may attack him.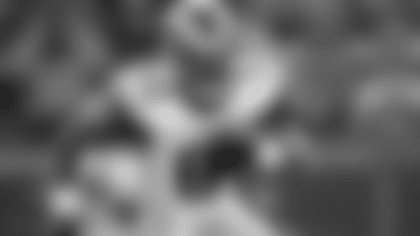 Hakim one of many Rams weapons
The roller coaster ride that has been the Patriots special teams units will have to bring it's A-game when the St. Louis Rams come to town.
As dangerous and explosive as the Ram offense is, St. Louis has a top notch punt returner in Az-Zahir Hakim. While his numbers through seven games this season were down (19 returns, 8.4-yard average), Hakim averaged more than 15 yards per return last season and has averaged 11.7 yards over his career.
The area New England has struggled the most in is kickoffs. Punt coverage for the most part has been solid, with the Patriots allowing an average of just 6.4 yards per return through eight games. However, because the defense will have its hands full slowing down the high-powered Rams offense, New England can't afford to give Hakim any chances at big returns.
At the same time, Hakim will be a key figure to watch on offense as well. While he doesn't get the attention of either Isaac Bruce or Torry Holt, Hakim is a solid third or fourth option for Kurt Warner. In his first 47 games he had 16 receiving touchdowns, including one as a rookie in 1998 in his only game against the Patriots. He also rushed for a touchdown in that game.
Despite only tied with tight end Ernie Conwell for fourth on the Rams in receptions (21) and being sixth in receiving yardage (192), Hakim still was tied with Holt for the team lead with three receiving touchdowns through Week Eight. Because of Marshall Faulk's presence in the backfield and the depth the Rams have at receiver, St. Louis can get quality match-ups to exploit nearly every play.
As well as New England's secondary has played, it faces a monumental task in slowing the passing game. There will be added pressure on backups Terrance Shaw, Terrell Buckley and Leonard Myers to step up against Hakim, Conwell and Ricky Proehl.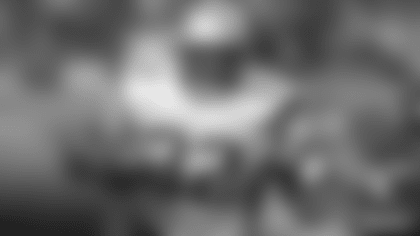 Eye on the Game: Antowain Smith
To get himself geared up for game day, running back Antowain Smith has a little rap session with an artist no longer around.
Smith gets lost in the verses of Tupac Shakur. The fact that Shakur's career continues long after the rapper's death inspires Smith.
"Basically I just throw on the headphones and listen to a little music," Smith said. "I like to get a little rap music in there, get a little Tupac going. The man is amazing. Even though he's dead, he somehow keeps on putting out more records. Tupac may be dead, but he makes me alive for the game."
Smith in turn has given life to the Patriots running game. Signed in the offseason to bolster competition at the spot, Smith has been the lead back since the start of the season. He has proven to be the tough runner New England has lacked for several seasons.
In Week Eight, Smith ran for 117 yards against Atlanta, giving the Patriots their first 100-yard rusher since Game 15 of the 1999 season. With 474 yards at the midway point of the year he has a chance to be New England's first 1,000-yard runner since Robert Edwards in 1998. He also already has four touchdowns in the red zone, including one on a run after he took a hard shot from San Diego's Junior Seau before he crossed the goal line.
While the running game is still not quite where the team wants it to be, Smith has improved as the season has progressed. Through his first four games, he had 57 carries for 194 yards (3.4 yards per carry). From Weeks 5-8, he ran 71 times for 280 yards (3.9 yards per carry), providing the team with more of a workhorse-type back.
"There is definitely a bigger comfort level for me as I get more time with these guys," Smith said. "I feel more comfortable as I get more touches, plus the holes are getting bigger as the offense keeps working together."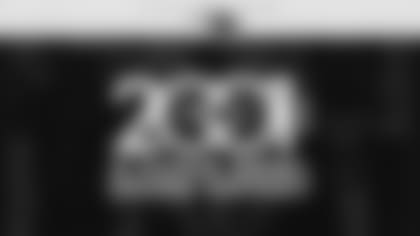 2001: A Super Bowl Sound Odyssey
An aural history of the 2001 Super Bowl champion New England Patriots. The six-part podcast features interviews with over 20 players, coaches, media members and others who were there to witness this historic season, mixed with the iconic sounds that detailed every dramatic twist and turn of an unforgettable season. Every memorable moment from the 2001 Patriots season is revisited with new-found perspective 20 years later. It's a fresh and thorough look back at the team that started a football dynasty.
Subscribe and Download Links:
Apple Podcasts
Google Podcasts
Spotify
Stitcher
RSS