Back in training camp, not many people would have predicted the matchup between the Patriots and Dolphins on Dec. 22 would be for the AFC East division title, but that's exactly what it could come down to on Saturday. The Patriots remarkable turnaround has catapulted the team into the national spotlight for the first time since midway through the 1999 season, and two wins to close the season could earn the would-be rebuilding club a first-round bye and a home playoff game.
How big could this game be? Check out this quote from Miami's Pro Bowl linebacker Zach Thomas in the Dec. 11 Fort Lauderdale Sun-Sentinel: "You know [the Patriots] are looking at our game. That's going to mean everything." Thomas' quote is even more interesting because he said it before his team traveled to the West Coast to take on San Francisco, already looking ahead to a possible first-place showdown in Foxborough. 
That's quite a contrast from what most felt was in store for Bill Belichick's boys, especially after Drew Bledsoe went down with a serious chest injury during a Week Two loss to the Jets. But Tom Brady stepped in and lifted the team out of its doldrums and guided it to a 9-3 mark in his 12 games as the starter. Now the Patriots have a chance to put the cherry on top of a magical sundae by taking the division crown if they can win their last two games.
But first things first — the Dolphins. Miami has owned New England recently, as their five-game winning streak would attest. Back in Week Four, Brady was mystified by a stingy Dolphins defense that limited him to just 86 yards through the air in what was easily his worst outing as a pro.
Many things have changed since then, not the least of which has been the Patriots offense. It no longer remains the listless unit that had difficulty getting out of its own way. New England now features a balanced attack that actually enjoys success on the ground. Antowain Smith has emerged as a legitimate go-to guy in the running game, especially in the red zone where he is tied for second in the league with 10 rushing touchdowns.
Miami will provide a stern test to see how far the New England offense has progressed this season. The Dolphins dominated the line of scrimmage in the first meeting, but the Patriots have grown by leaps in bounds in the physical department. Don't expect them to be pushed around again.
Still, the Dolphins do it on defense. They're an extremely quick group that swarms to the football in both the running and passing games. They like to have their big defensive tackles occupy blockers to allow their speedy linebackers — like Thomas — make plays.
When Miami is successful applying pressure on the quarterback with just its front four, its secondary is very tough to beat. Corners Sam Madison and Patrick Surtain are as aggressive as they come and unless the Patriots pass protection is excellent, finding openings against them will be difficult.
The Dolphins succeeded in getting in Brady's face in the first meeting and the Patriots receivers were rendered useless. Without any passing threat, the ground game went nowhere. Smith had an early 9-yard touchdown run but finished with just 47 yards on the day as the Patriots fell behind and were forced to abandon the running game.
But New England is certainly a different team today than the one that was blown out of Pro Player Stadium in Week Four. Not only is the offense much more formidable, but the defense has transformed into one of the toughest groups in the league. The question in this game will be just how much the Patriots have improved.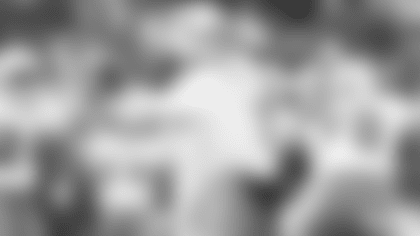 Fiedler has winning formula
Getting pressure on Jay Fiedler and forcing him to win the game with his arm would go a long way toward helping the Patriots knock off first-place Miami.
Of course, that's much easier said than done. Through Week 12, Fiedler has only been sacked 13 times, 16 less than the league average. The most he has gone down in one game was three times, which only happened once. The only team to allow less sacks was Chicago with 12. Despite being so well protected, Fiedler also is not relied upon to throw the ball often for the Dolphins. Through 27 games as the Miami starter, he has thrown more than one touchdown in a game just seven times.
When Fiedler is forced to make plays he gets into trouble. Not including a Week 12 loss in 2000 to the Jets in which Fiedler was knocked out of the game before attempting a pass, the Dolphins were 19-7 with him at the helm through Week 12 this year. Over that time he threw 29 interceptions, 16 of which came in the seven losses.
In Week Four, Fiedler completed just 11-of-21 passes for a dismal 87 yards, one touchdown and one interception, but Miami still destroyed New England 30-10. The problem for the Patriots, besides an aggressive Dolphins defense, was allowing Lamar Smith to average 5 yards per carry en route to a 144-yard, one touchdown outing. 
It was Fiedler's third win in three career starts against New England. In the first meeting last year he won a 10-3 game despite completing just 12-of-24 for 153 yards, one touchdown and two picks. Then he had one of his finest games, hitting on 30-of-45 for 264, one score and no interceptions. The Patriots actually managed to hold Smith to 26 yards on 20 carries in that game, but he still got two touchdowns.
It doesn't guarantee anything, but New England would be well served to force Fiedler to win this game through the air.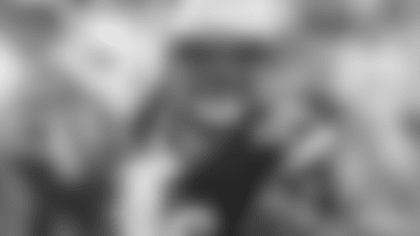 Eye on the Game: Anthony Pleasant
Football players are creatures of habit. Usually they like to establish a routine, and they don't like having that routine disrupted. Unless of course they don't really follow a defined routine.
Anthony Pleasant has been in the NFL for 12 seasons since being drafted in the third round of the 1990 draft. He has made a routine of getting himself ready to play, but that's about it. Game day is not a time you will find him following some intense, orchestrated ritual needed for success.
"I just like to think about what I have to do to get myself mentally prepared for the game," Pleasant said. "I listen to music, but it's not a ritual and there is no particular format. It's not something I do to get me going. Those things can become superstitions. I don't believe in superstitions and I don't put myself in those types of situations."
As someone who has pretty much seen everything in the game, Pleasant is a realist. He plays football because he enjoys the game. With 144 career starts and 52 sacks in 178 games, Pleasant is very good at what he does without getting caught up in any hoopla before kickoff. 
To him, it is pretty simple. You do your preparation during the week, think about what needs to happen and then go out and do it. That's pretty much it. He doesn't need the thought process involved in listening to a specific song or getting dressed in a particular fashion every Sunday.
"I don't want to be thinking that I did something in a particular way and that is why I had a good game," Pleasant said. "That's not the case at all. Let's say you don't do something one time and you have a good game. What does that mean? Nothing. Your situations are always changing. Everything is mental, and it all comes down to being prepared and executing on the field."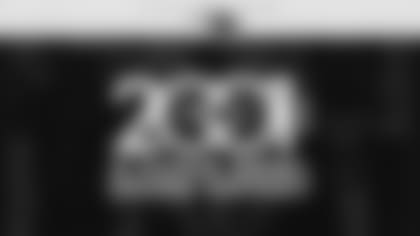 2001: A Super Bowl Sound Odyssey
An aural history of the 2001 Super Bowl champion New England Patriots. The six-part podcast features interviews with over 20 players, coaches, media members and others who were there to witness this historic season, mixed with the iconic sounds that detailed every dramatic twist and turn of an unforgettable season. Every memorable moment from the 2001 Patriots season is revisited with new-found perspective 20 years later. It's a fresh and thorough look back at the team that started a football dynasty.
Subscribe and Download Links:
Apple Podcasts
Google Podcasts
Spotify
Stitcher
RSS