It would be tough to imagine two teams heading into the playoffs in much different manners than the Raiders and Patriots have. New England is as hot as any team in the league while Oakland stumbled its way to four losses in its last six outings and three in a row.
As a result of their late-season swoon, Oakland was forced to battle the Jets for the second straight week during Wild Card weekend while the Patriots gladly accepted their gift, rested and waited for their opponent to travel across the country.
Much of the talk surrounding the Raiders collapse concerned the team's advanced age. With thirtysomethings like quarterback Rich Gannon and wideouts Tim Brown and Jerry Rice, the feeling that Oakland had run out of gas wasn't all that far-fetched.
That, of course, was before the Raiders visited the Fountain of Youth and toyed with the New York Jets — who are a very good defensive football team — and scored on seven of their nine possessions during a 38-24 victory. What made Saturday's performance against the Jets even more surprising was the Raiders quick turnaround. During their losing streak, Oakland spent much of its time bickering with each other, and Gannon even publicly went after Head Coach Jon Gruden. Gannon and linebacker Greg Biekert were caught arguing on camera at the end of the season-finale against the Jets on Jan. 6, and the Raiders appeared to be a team in serious turmoil.
Again, that was before the playoffs began. Now, the month of December is a distant memory for the Raiders. And the fact of the matter is, Gruden's biggest problems have nothing to do with the older generation, which includes linebackers Biekert and William Thomas, guard Steve Wisniewski and cornerback Eric Allen in addition to their trio at the skilled positions.
All of those players have performed well this season. Where Gruden may have gone wrong is with his decision not to allow some of the younger group to gain more playing time. The most glaring example is second-year wideout Jerry Porter, who is a game-breaker waiting to happen. The former West Virginia standout gets only 12-15 snaps a game but is capable of doing much more. Although he replaced James Jett as the team's No. 3 receiver, Porter caught just 19 passes for 220 yards despite the constant double teaming Rice and Brown see each week.
Gruden finally allowed Johnnie Harris to replace veteran Marquez Pope at strong safety and the secondary's play improved dramatically. Perhaps he might go with another youngster — Derrick Gibson — at free safety instead of the inconsistent Anthony Dorsett. Dorsett may be better suited as a nickel or dime back given his penchant for big plays. His block of a John Hall field goal was a key play in the win over the Jets.
Gruden even seems to be wary of letting a youngster take over the punt return duties. Charles Woodson is extremely dangerous with the ball in his hands, but as a cornerback he doesn't get many chances. Despite Woodson's wonderful tools, Gruden is more comfortable with 35-year-old Tim Brown handling the kicks, although Woodson will get some shots as well.
Most of that age talk disappeared when Rice exploded for nine catches for 183 yards and a touchdown against the Jets. Gannon rebounded from a couple of subpar efforts down the stretch to complete 23-of-29 passes for 294 yards and two touchdowns without an interception. Running back Charlie Garner shook off a leg injury and exploded for 158 yards on 15 carries, including an 80-yard touchdown run to put the game away. He also added a key two-point conversion run early in the fourth quarter.
In all, the Raiders racked up an amazing 502 yards of total offense. Out of gas? Hardly. That performance most certainly made Bill Belichick and the Patriots take notice. Especially considering New England has had occasional problems with teams owning proficient passing games. In fact, the Patriots ranked near the bottom of the league in passing yards allowed and first downs allowed. With that being the case, expect the Raiders to move the ball through the air. But the Patriots calling card has been forcing field goals from in close. If that continues, the Patriots should expect their season to as well.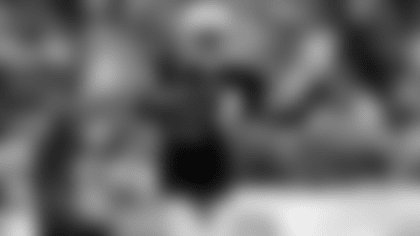 Big-play Woodson a headache
When you talk about filling your potential, Oakland cornerback Charles Woodson may be the prime example.
In 1998, the Raiders made Woodson their first-round draft pick, taking him fourth overall. The pick paid quick dividends when he made the Pro Bowl as a rookie and was tabbed as the NFL Defensive Rookie of the Year.
The scary thing is that Woodson has only improved since his rookie campaign. This season he was named to his fourth Pro Bowl in as many seasons. The consistently high level at which he plays makes him arguably the top cornerback in the league, a man capable of taking just about any receiver out of a game plan.
Woodson is as durable as he is talented, having started all 64 regular season games and both playoff games Oakland has played since his arrival. In that time he has posted 11 interceptions and 61 passes defensed, numbers that would likely be higher if opposing quarterbacks dared to even so much as look toward Woodson's side of the field.
The year Oakland drafted Woodson the team also brought veteran corner Eric Allen on board to man the opposite side. That combination makes passing the ball on the Raiders a tricky task. Allen has 15 picks in four seasons. Add Woodson and free safety Anthony Dorsett and the Oakland secondary is dangerous.
Late in the season the Raiders occasionally used Woodson to return punts. Though he had just four attempts, he showed potential, averaging nearly 12 yards per return. In college he was a dangerous player in all three phases of the game, and he has the athletic ability to do damage with the ball in his hands.
Woodson is the type of player capable of making a game-breaking play at any moment. It's easier said than done, but the Patriots can't make a mistake on a play with Woodson involved.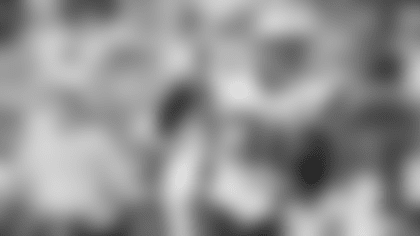 Eye on the Game: Je'Rod Cherry
Je'Rod Cherry likes to go about his business in a quiet and professional manner. He's not the type to get caught up in rituals or superstitions. When it comes to the hours before kickoff each weekend, he has two simple goals: study up and be loose.
The approach apparently works for him. As one of the key players involved in special teams coverage for New England, Cherry has to make sure he nails his specific role every week. It's a role he has filled with consistency for the Patriots.
"When your major focus is on special teams, you are on the field for a limited number of plays, but they are key in terms of field position and momentum," said Cherry, who had 12 special teams tackles this season. "I stretch and I might listen to music, but I don't have any kind of special routine for game day, other than to make sure I am ready to do my job. That means knowing what I need to do to stop my opponent."
Other free agent pickups have been more heralded and played more extensive roles for the Patriots, but Cherry's play has not been unnoticed. Fellow special teamer Larry Izzo, the AFC Pro Bowler at the spot in 2000, said Cherry is among the best gunners he has played with. The combination of Cherry and Tebucky Jones as the two outside guys on the punt team is a major reason for the Patriots strong punt coverage. During the regular season opponents returned 26 punts for just 124 yards, an average of 4.8 yards per return.
"You have to take pride in whatever you do on the field," Cherry said. "I am going to do whatever the coaches ask me to do. This is a team game, which is especially true in the coverage game."
It's a simple attitude, but one that has paid off for both Cherry and the Patriots.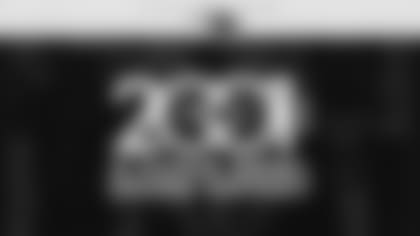 2001: A Super Bowl Sound Odyssey
An aural history of the 2001 Super Bowl champion New England Patriots. The six-part podcast features interviews with over 20 players, coaches, media members and others who were there to witness this historic season, mixed with the iconic sounds that detailed every dramatic twist and turn of an unforgettable season. Every memorable moment from the 2001 Patriots season is revisited with new-found perspective 20 years later. It's a fresh and thorough look back at the team that started a football dynasty.
Subscribe and Download Links:
Apple Podcasts
Google Podcasts
Spotify
Stitcher
RSS