Based strictly on statistics, it's tough to figure out how the Cleveland Browns have had any success this season, much less why they're in the thick of the playoff hunt in the AFC. Heading into their Week 12 game with Tennessee, the Browns had been outgained by almost 700 yards, given up almost 40 more first downs than they recorded and averaged barely 3 yards a carry on the ground.
But as you continue down the array of numbers, one sticks out: interceptions. Cleveland leads the NFL with 25 and no other team is even close. And the Browns defense turns those miscues into points while holding opponents to the fewest amount of touchdowns allowed in the league (11). So while Cleveland may not stack up with the best teams statistically, the 6-5 Browns are very much involved in postseason talk in just their third season back as an expansion team.
The Browns are led by their tough-minded first-year coach Butch Davis, who arrived after successfully resurrecting an ailing program at the University of Miami. Davis is very much a disciplinarian and his young troops are following suit. First, Cleveland was dealt back-to-back heart-breaking overtime losses to Chicago (27-21) and Pittsburgh (15-12). Each game the Browns felt they deserved to win but lost under the most unlikely of circumstances.
But rather than succumb to the misfortune the way many young teams do, the Browns rallied behind Davis and knocked off Baltimore for the second time this season and blanked Cincinnati before last week's setback against Tennessee.
What made the rebound more impressive was the turmoil that surrounded the team heading in. Three Browns players were arrested in separate incidents around the Thanksgiving holiday and Davis suspended each for the Bengals game. Mike Sellers' indiscretion was the most serious and Davis released his starting H-back on Nov. 27 during the week leading up to the Tennessee game.
The main reason the Browns have been able to battle through the adversity has been the play of their very stingy defense. Courtney Brown, last year's No. 1 overall pick, missed the first six games with a knee injury but returned against the Bears and has performed well. He was outstanding in Chicago in his debut but leveled off over the last several weeks. He starts at right end while Warren, a rookie taken with the third overall pick in April, gets the nod at left tackle. Former Patriot Greg Spires replaced the injured Keith McKenzie (broken ankle) at left end in Baltimore and recorded one of his three sacks.
The Browns don't apply a tremendous amount of pressure up front, but strong side linebacker Jamir Miller certainly does. He leads Cleveland with eight sacks and blitzes effectively, as the Patriots know all too well after his performances against them each of the last two seasons. Tackle Greg Robinson-Randall may be forced to deal with Miller's speed to the outside if the Browns choose to send him from the edge.
The key to the Cleveland defense, much like the Jets last week, is the ability to create turnovers. Cornerback Daylon McCutcheon is one of he brightest young cover men in football and he is second on the team with four interceptions. The top spot belongs to rookie nickel back Anthony Henry, who has seven including a pair of three-interception games against Detroit and Baltimore. The Browns 25 interceptions are just seven fewer than their all-time best mark of 32 set in 1968. They rank second to the Jets in turnover ratio at plus-16 and opposing quarterbacks have compiled a league-worst 49.1 passer rating against them.
Quarterback Tim Couch leads an efficient offense that doesn't exactly strike fear into opponents' hearts. They average less than 250 yards per game and wideout Kevin Johnson represents Couch's only viable weapon. The running game doesn't provide much more than a diversion as rookie James Jackson averages just 2.9 yards per carry with 514 yards and two touchdowns. Rookie running back Benjamin Gay has provided a lift recently, but the Browns still average less than 19 points per game.
Cleveland, like the Jets, wins on defense and by forcing mistakes. It's always important to protect the football, but it will be even more so this week for the Patriots.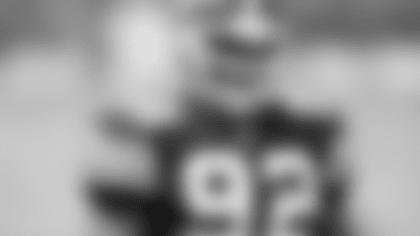 Disruptive force
If you are looking for the classic example of making a memorable return, just look at Courtney Brown's performance at Chicago on Nov. 4, Cleveland's seventh game of the season.
Brown had missed the first six games of the season after suffering a sprained posterior cruciate ligament in his right knee during the Browns preseason finale. He returned as a one-man wrecking crew against the Bears, getting seven tackles, three sacks, two batted passes and a 25-yard touchdown return of a fumble. Unfortunately Chicago still managed to pull out the victory in overtime.
Last year's No. 1 overall pick in the draft, Brown has entrenched himself on the Cleveland defensive line. Along with rookie Gerard Warren, the No. 3 pick this year, he forms the nucleus of what has quickly become a very strong defense for Head Coach Butch Davis. With Brown out for the first six games, Cleveland allowed less than 17 points per game, a very solid number. In the first four games after his return, the points have been even harder to come by, with the Browns allowing less than 15 per game.
All signs point to Brown being the disruptive, dominant end that any coach would hope for. As a rookie he had 4.5 sacks, but also led the team with 25 quarterback pressures. He matched his sack total from a year ago in his first four games this season.
It's not just that he makes plays, but also when. With Baltimore driving late in the third quarter, Brown sacked Elvis Grbac, forced a fumble and recovered the ball. It was one of five turnovers the Browns caused en route to an upset 27-17 victory.
After starting 16 games as a rookie at left defensive end, Brown switched spots with Keith McKenzie and now comes from the blind side. A big-time playmaker off the end, he will be yet another tough test for rookie left tackle Matt Light.
Eye on the Game: Terrance Shaw
In preparing himself for game day, cornerback Terrance Shaw looks for help from an outside source. He uses religion for guidance and a sense of peace before he takes the field.
"I pray before the game," Shaw said. "I pray for all my DBs [defensive backs], one by one. Then I pray for everybody else. Finally, before I go out there, I pray for God to help me do my thing and get my job done."
As the season has moved along, Shaw has been able to get his job done more and more. After missing much of training camp with a shoulder injury, Shaw was inactive for the first three games of the season, and then again in Week Six. After seeing reserve and special teams action for the first half of the year, Shaw was in the starting lineup as an extra defensive back three times in a four-week stretch in November.
Looked upon as a potential starter before training camp, Shaw is looking more and more comfortable on the field with each week. After getting a combined six tackles through the first nine weeks of the season, he doubled his season total with six more in the St. Louis and New Orleans games. He has also been a steady performer on special teams with four tackles in the kicking game.
Shaw said a big part of the Patriots defense depends on how well the defensive backs communicate with each other and with the linebackers in front of them. That communication is as important to his game day performance as the communication he looks for in his religious pregame routine. 
"If you don't have communication in a defense, then something is going to break down," Shaw said. "The defense has to be a working machine, if one part breaks down, the whole thing is broken. It takes a little bit of communication to get things done."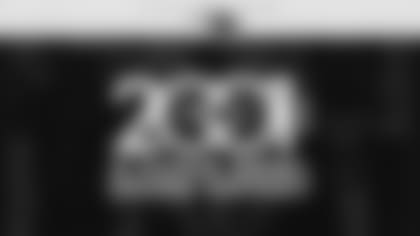 2001: A Super Bowl Sound Odyssey
An aural history of the 2001 Super Bowl champion New England Patriots. The six-part podcast features interviews with over 20 players, coaches, media members and others who were there to witness this historic season, mixed with the iconic sounds that detailed every dramatic twist and turn of an unforgettable season. Every memorable moment from the 2001 Patriots season is revisited with new-found perspective 20 years later. It's a fresh and thorough look back at the team that started a football dynasty.
Subscribe and Download Links:
Apple Podcasts
Google Podcasts
Spotify
Stitcher
RSS