Would the real Denver Broncos please stand up? Are they the team that decimated the defending NFC Champion New York Giants with an explosive offense and opportunistic defense on opening night? Or are they the mistake prone outfit that bumbled its way to an embarrassing defeat at that hands of the Seattle Seahawks in Week Five?
The answer as always: probably somewhere in between, but for now there's major turmoil in Denver. The Broncos christened their beautiful new and controversially-named INVESCO Field at Mile High with a convincing Monday night win over the Giants to open the season, but since have been more inconsistent than the stock market.
They were completely manhandled by the defending Super Bowl champs in a home loss to Baltimore on Sept. 30, but the Ravens are capable of doing that to virtually anybody. But when the lowly Seahawks toyed with Denver two weeks later, the warning sirens blared from Steamboat Springs to Boulder.
The main problem, ironically, has been the sporadic play of the offensive line. Long thought to be a team strength, the unit struggled badly against the Seahawks, forcing Head Coach Mike Shanahan to uncharacteristically blast his players one day later.
"It was the worst showing that we've had since I've been here by an offensive line," he said in a Denver Post story on Oct. 16. Those strong remarks took on an even greater significance in light of Shanahan's normal refusal to single out his players. 
The Broncos front five has long been considered a very unique group in NFL circles. With undersized, quicker players, Denver's offensive line relies on athleticism over brawn. But with the semi-retirement of longtime line coach Alex Gibbs and the departure of starters Tony Jones (released) and Mark Schlereth (retired), the current group has struggled to maintain that lofty standard.
Gibbs still has a part in game planning during the week but is not on the sideline to provide leadership on Sundays. That job now rests on Rick Dennison's shoulders. Plenty of theories on the offensive line's demise circulated through the mile high area during the week following the Seattle debacle. Some indicated the zone blocking techniques the Broncos employ simply are being defensed better than in the past, but the predominate reason for the slip in play is a leadership void left by Jones' and Schlereth's departures.
Fourth-year man Trey Teague (tackle) and third-year player Lennie Friedman (guard) play the left side and have just 12 starts between them. On the right side, Matt Lepsis and Dan Neil start at tackle and guard, respectively, and have more experience, but like center Tom Nalen, are more lead-by-example types. To make matters worse, Neil has been playing on a badly sprained left ankle and his effectiveness has been limited as a result.
Injuries to the Broncos skilled players on offense have been even more damaging. Wideout Ed McCaffrey is gone for the season with a broken leg suffered opening night. Fullback Howard Griffith and running back Terrell Davis are also out. Quarterback Brian Griese was questionable for much of the week leading up to the San Diego game on Sunday but made it through relatively unscathed despite the loss. His bothersome right shoulder remains a concern, however.
Early troubles are nothing new for this team, though. Last season, an embarrassing loss at Cincinnati, one in which the Bengals Corey Dillon set the NFL's all-time single-game rushing mark, left Denver at 4-4. (Don't forget the 0-4 Patriots went into Mile High Stadium and trounced the Broncos as well). Denver rebounded from both of those defeats to post an 11-5 mark to earn a wild card berth.
But wide receiver Rod Smith, recognizing the urgency of the situation, decided to voice his concerns before the Chargers game and let his teammates know their performance was unacceptable. He is one of very few leaders currently in the Broncos locker room since Jones, Schlereth and future Hall of Famer John Elway departed. Shanahan also had his troops in full pads twice before the Chargers game instead of the normal one full-equipment workout.
Incidentally, since the Broncos beat Atlanta in Super Bowl XXXIII they own a rather pedestrian 20-18 mark. All of that adds up to a team in turmoil, and the Patriots could take advantage.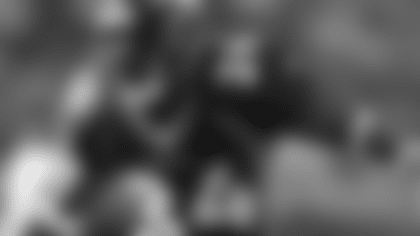 Explosive O'Neal bears watching
If anyone has questions about whether Deltha O'Neal can be a dangerous cornerback, they should speak with Kansas City's Trent Green.
The Chiefs quarterback was picked off by O'Neal four times in the same game in Week Four this season, a game Denver won 20-6. The big day by the second-year corner tied the league record. O'Neal could have stood all alone in the record books had he not let a fifth possible interception go through his hands in the first half.
The Broncos first-round draft pick a year ago is coming into his own. He has taken over a starting role on defense after spending his rookie season as a backup. Through five games this season he has 25 tackles and nine passes defensed. In 2000, he posted just eight tackles and defended three passes.
While his play in the secondary is improving, he may be more dangerous as a return man in the kicking game. As a rookie O'Neal returned punts and kickoffs, averaging 24 yards per return on 46 kickoffs.
This season O'Neal has not returned kickoffs, but he has already taken a punt to the house, doing so on an 86-yarder in a loss to Seattle. On 10 attempts this season he is averaging 18.1 yards per return. While the touchdown shot against the Seahawks helps that average, O'Neal has proven to be consistently dangerous. He has 535 return yards on 44 career punt returns, good for an impressive 12.2-yard average.
New England knows first hand how explosive O'Neal can be on special teams. Last season he returned a free kick 87 yards for a touchdown following a safety. Those two plays turned a comfortable 21-3 Patriots lead into a 10-point game, but New England was able to hold on.
The Patriots have struggled on special teams this season, particularly against San Diego in Week Five. Already underdogs in Denver, they will have to keep a close eye on O'Neal.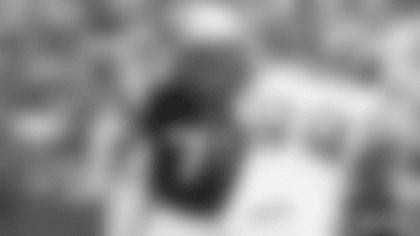 Eye on the Game: Matt Light
He may be a rookie, but left tackle Matt Light already understands that being an NFL player is a job. Sure, he likes to have fun on the field, but leading up to kickoff Light is all business. Trying to fill his blocking assignments and stuff would-be pass rushers is complicated enough. With that in mind, Light tries to make things as simple as possible on game day.
"When I come in for the game, I will get myself geared up by working up a sweat," Light said. "By the time the game comes around I am mentally ready and my body is physically set to go. For me there is no music, no conversation, no talking and no loud yelling."
The approach has worked in the early stages of Light's career. The second-round draft choice has been the starting left tackle since Week Two, gaining enough confidence from the coaching staff that New England has had the same five starting linemen since the Jets game, the longest such stretch in Head Coach Bill Belichick's tenure. While he still has improving to do, he has performed adequately against the quality defensive ends he has seen thus far. Belichick credited the run blocking of Light, saying the offense has been able to have a more balanced rushing attack because of Light's play.
After missing most of training camp, Light is still adjusting to playing next to veteran Mike Compton and Damien Woody, who switches to guard in shotgun situations. While Light is learning from and communicating with his fellow linemen on the field, he aims to get time alone the morning of the game. He saves his intensity for the game.
"I basically just keep to myself on game day," Light said. "I just try to clear my mind. When I come in I don't dress any differently, I don't have a standard routine and I don't have a checklist that I go through in my mind. It's all about going out there to play."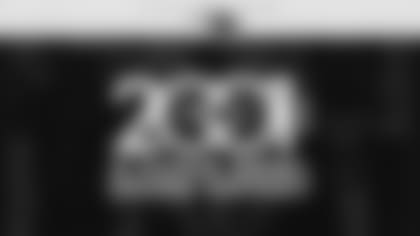 2001: A Super Bowl Sound Odyssey
An aural history of the 2001 Super Bowl champion New England Patriots. The six-part podcast features interviews with over 20 players, coaches, media members and others who were there to witness this historic season, mixed with the iconic sounds that detailed every dramatic twist and turn of an unforgettable season. Every memorable moment from the 2001 Patriots season is revisited with new-found perspective 20 years later. It's a fresh and thorough look back at the team that started a football dynasty.
Subscribe and Download Links:
Apple Podcasts
Google Podcasts
Spotify
Stitcher
RSS