Newest Patriots first-round draft choice Richard Seymour is no stranger to building. For years, a young Seymour spent his summers working as a brick mason for his father, Richard Sr., in 100-degree heat from 6 a.m. to 3 p.m.
He built banks and helped rebuild his house in Gadsden, S.C., after a fire damaged it; now he will put his labor to work to help rebuild a Patriots team that is still smoldering after a 5-11 season in which the need for a disruptive player in the front seven became obvious. He is the youngest brick on a depleted front wall and needs to be the mortar that holds it together for the foreseeable future. 
High expectations? You bet.
Seymour, the sixth pick in the 2001 draft, must provide the Patriots with a presence on the defensive line not found in New England in some time. At 6-6, 299 pounds, he looks like an oversized brick, but his athleticism is rarely found in a player of his stature.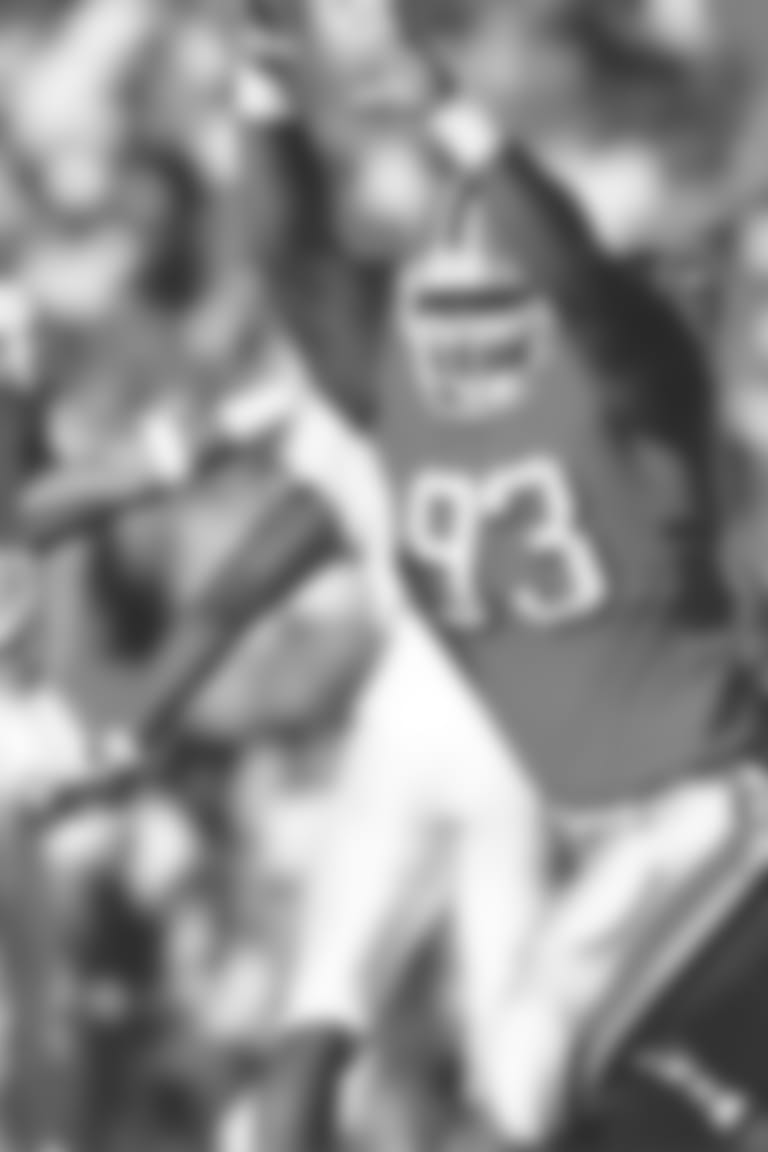 Those days sweating with his dad obviously helped him develop a work ethic that earned high praise from Patriots Head Coach Bill Belichick soon after the team grabbed Seymour. "He has been a good, consistent hard worker — one of the hardest workers on their team," Belichick said. "He's a very smart guy and seems to have a lot of flexibility and versatility within our system."
Known as "The Hulk" at home for his size and "Big Smooth" at Georgia for his laid back off-the-field demeanor, Seymour is a flashy player who, according to Bulldogs defensive line coach, Rodney Garner, can rush the passer from inside as well as play the run. "He has a tremendous upside," Garner said. "He's a young kid who wasn't redshirted. He possesses all the ability and when he gets the power base, who knows what he can do?"
One look at Seymour and it becomes difficult to fathom that he isn't even fully developed. He will play his first pro game at the tender age of 21 and will be counted upon to make an immediate impact — the result of being a top 10 pick. 
"I definitely think I'm still developing at this point," he said. "My game is only getting better so I am just trying to go in and learn the system from the coaches and the other players.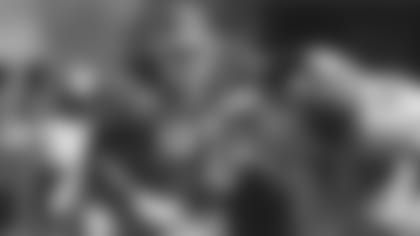 "I'm an active player who is always around the football and one that wants to get better. I'm a tall, athletic pass rusher who can take on the run and take on the double teams and do whatever I'm asked to do."
What he'll be asked to do is use his quick hands to occupy blockers in Belichick's two-gap style while utilizing his quickness in rush situations to become a quarterback's nightmare. He recorded only 1.5 sacks for the Bulldogs last year, but Garner points out that it's not always about the sack. "We don't judge pass rush ability just on sacks," he said. "In our scheme, we rushed the quarterback with the front four. We didn't blitz a lot and we play teams that unload the ball quickly. The amount of quarterback pressures and hits he had was impressive."
Another question surrounding Seymour is his height and whether or not a 6-6 player can be effective at defensive tackle in the NFL. "He plays well behind his pads and uses his height to his advantage," Garner said. "The speed and strength of players will be the biggest adjustment for him and he will have to take good care of his body, but he's very confident and he'll learn how to play in that league. He's not easily discouraged. He's competitive and he'll be focused on gaining an advantage."
Off the field, Big Smooth is a quiet, humble, small-town Southern kid from a town of about 4,000. He passed up an invitation to attend the draft in New York so that he could celebrate the moment with friends and family — South Carolina Gov. Jim Hodges among them — as they roasted a pair of pigs at his house. When the phone call from the Patriots came, Seymour sat down, stayed on the line while watching the television and just cracked a smile as the folks in attendance exploded with cheers upon Commissioner Paul Tagliabue calling his name.
"The thing people don't know about him is the intangibles he brings. He's a better person than he is a player," Garner said.
But don't worry Patriots fans, he can play some football too. "He'll adjust and fit in right away," Garner stressed. "But his productivity will improve as his strength improves."
"When you look back at any top 10 pick, you say, 'Was the guy a good player or not?' That's the bottom line," Belichick said. "I don't know if any of us can remember who was taken sixth, seventh or eighth in 1992, 1994 or 1996, but I think we have an idea of who the good players are and in the end, that's what he'll be measured by."
So while he develops the strength necessary for him to dominate at the NFL level, he will have to stay mentally tough to ignore his critics — those who wanted Michigan wide receiver David Terrell. But he is part of a reconstruction project in New England and that includes building up his own strength and foundation. When he does that, he should begin tearing down what other teams have built—brick by brick. That's what he'll be measured by indeed.

Richard Seymour, DL, Georgia
Selected by Patriots in the 1st Round (6th overall)
Table inside Article

| Combine Numbers | |
| --- | --- |
| Height: 6-6 | Weight: 299 |
| 40-yards: 4.92 | Vert. Jump: 32 |
| Long jump: 9-7 | Bench (225): 24 |
| Shuttle: 4.28 | Cone: 7.20 |
Strengths — Athletic ability; competitiveness, can play inside or can play end in the two-gap, but not as an edge rusher
Weaknesses — strength; never redshirted at Georgia to bulk up and will need time to get stronger before reaching his potential; only 21
Personal — He goes by his middle name, Vershaun, at home in Gadsden, S.C., because his father's name also is Richard; his nickname at home is "The Hulk", but he was called "Big Smooth" in college.
Comparable NFL player — Darrell Russell, Oakland Raiders — Big and athletic, angular body with quickness to play outside. Perfect outside two-gap guy.
"An outstanding college player who has a chance to become an excellent pro player if he shows he can go the extra mile. Seymour can play virtually any position along the defensive line and only figures to get better. He's a lot like the Packers Vonnie Holliday, but has more natural ability." - Joel Buchsbaum, author of Pro Football Weekly's 2001 Draft Preview