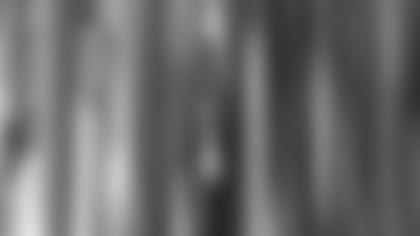 ]()
             **DATE:**  

December 16, 2001
SITE:
Ralph Wilson Stadium (73,967) - Grass
TELEVISON:
This week's game will be broadcast regionally on CBS (locally on WBZ Channel 4 in Boston). Don Criqui will provide the play-by-play detail and will be joined by broadcast partner Steve Tasker.
RADIO:
WBCN's Rock Radio Network 104.1 FM. Gil Santos, now in his 25th season as voice of the Patriots, will call the action along with Gino Cappelletti. The tandem is enjoying their 18th season together. For a complete listing of all local affiliates, please see page 13.
The New England Patriots (8-5) will shuffle off to Buffalo this week with hopes of extending their current win streak to four games. The Patriots have not won four straight since the start of the 1999 season and will have to defeat a resilient Bills team (2-10) to accomplish the feat. Last week, the Bills rebounded from a 24-6 deficit late in the second quarter to score 19 unanswered points and claimed a 25-24 victory over the Carolina Panthers.
If history is any indicator, fans can expect a close game against the Bills. Three of the last four games between the Patriots and the Bills have been decided by a field goal and the Bills won two of those games. In their 83 previous games, nearly a quarter were decided by three points. A Patriots victory this week would also give them their first series sweep since 1997.
The Patriots enter Week 14 as one of the hottest teams in the NFL. Last week's victory over the Browns was the Patriots fifth in six weeks and extended their current win streak to three games. Pittsburgh is the only team with a longer active win streak than the Patriots. The Patriots are also 2-0 in December. It is their best start in December since 1996.
With the victory over the Browns, Tom Brady improved to 8-3 as a starter. His only losses have been at Miami (10/7), at Denver (10/28) and vs. St. Louis (11/18). With three games to play, Brady continues to be among the NFL's most efficient passers, completing 65.8 percent of his passes (third in the NFL). His 90.7 passer rating is second only to Rich Gannon (101.5) in the AFC and is fourth overall. His favorite target continues to be Troy Brown, who eclipsed single-season career highs last week. With three games remaining, he already has 85 receptions (third in AFC) for 1,033 yards (4th) and remains on pace to become the first Patriot to ever record 100 receptions in a season. In addition, Brown is also having a career year as a punt returner, averaging 14.0 yards per return. Last week's 85-yard punt return for a touchdown was the second longest in franchise history and propelled Brown into the lead among AFC punt returners. While boasting one of the league's best punt return averages, the Patriots are also ranked first in the league in their punt coverage, both in gross punting (39.0) and net punting (31.4) averages.
Antowain Smith, a former first-round choice of the Buffalo Bills, has powered the Patriots running game this season, scoring 11 touchdowns this season. He is third among NFL running backs (Marshall Faulk, 13; Shaun Alexander, 12). He has scored seven touchdowns in the last five games and his 10 rushing touchdowns is the most by a Patriot since Curtis Martin rushed for 14 touchdowns in 1996. Smith currently leads the team with 825 yards rushing and must average just over 58 yards per game over the last three games to become the first Patriot to rush for over 1,000 yards since Robert Edwards rushed for 1,115 yards in 1998