Bill Belichick still has almost a month before he decides which 53 guys are going to be on his roster when the Patriots head to Miami to take on the Dolphins in the regular season opener.
But what's the fun in waiting for Belichick to tell us the players he's going to keep? Why not predict it now?
So, even though we know there will likely be injuries, signings, trades and cut-down waiver-wire pickups that will alter the final makeup of the final 53, PFW is going to take an early-August shot at predicting how things will shake out.
While there is a chance this projection won't be worth the computer screen it's viewed on as early as later today – as was the case with some other media projections that saw Justin Jones go from a roster candidate to a Belichick cut in just a few hours – read, love, critique and take ours with the grain of salt with which it's intended.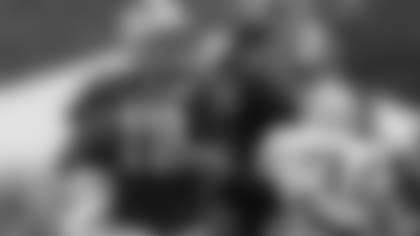 Quarterback (3)** – Tom Brady, Ryan Mallett, Jimmy Garoppolo.
Analysis: While Mallett struggled in the preseason opener, the second-round pick Garoppolo has failed to take the No. 2 job thanks to some pretty poor work on the practice fields. It wouldn't be stunning to see Mallett cut, but the most likely scenario still has New England keeping three passers.
Running back (4) – Stevan Ridley, Shane Vereen, James White and James Develin.
Analysis: This is a little lighter than recent Patriots backfield committees, and Brandon Bolden is probably in the mix for a spot at this point. I just don't really see his value given his injury history and other issues that have kept him from being a reliable contributor. But it does leave the team without a real backup to Ridley.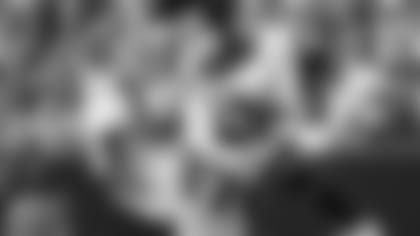 Tight end (2)** – Rob Gronkowski, Michael Hoomanawanui.
Analysis: This is a little light but no one on the current roster has really earned a spot. There is definitely the chance that a guy like Ben Hartsock could win a blocking role or that Belichick could add a veteran here as the season draws nearer. The health of both returning veterans is also an issue. Develin and the offensive line could fill the blocking role.
Wide receiver (6) – Julian Edelman, Danny Amendola, Brandon LaFell, Matthew Slater, Kenbrell Thompkins, Josh Boyce, Aaron Dobson (PUP), Brian Tyms (Reserve/suspended).
Analysis: Under this scenario the Patriots push off any real roster decisions until the month of October when Tyms and Dobson would become eligible to play. Boyce has not had a great summer, but his potential as a kick returner and relative youth as a fourth-round pick earn him more time, at least until October.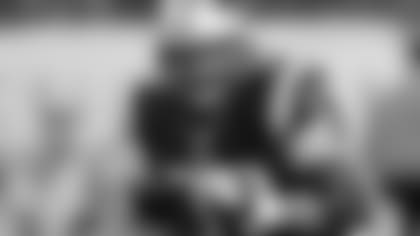 Offensive line (10)** – Nate Solder, Logan Mankins, Dan Connolly, Josh Kline, Sebastian Vollmer, Marcus Cannon, Ryan Wendell, Cameron Fleming, Jon Halapio, Bryan Stork.
Analysis: The Patriots have ranged between eight and 10 offensive linemen over the years. This could be the spot that keeps an extra body given the low numbers at running back and tight end. Stork's injury could make him a candidate for injured reserve and there's probably a good chance that the final number here is nine. It does seem hard to envision all three rookies making the cut, but that's what I'm going with for now.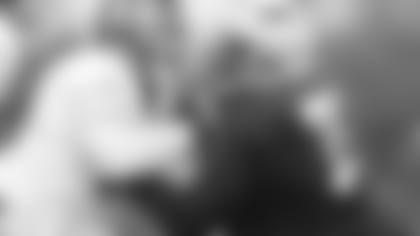 Defensive line (9)** – Vince Wilfork, Chandler Jones, Rob Ninkovich, Tommy Kelly, Chris Jones, Sealver Siliga, Joe Vellano, Michael Buchanan, Zach Moore, Dominique Easley (NFI).
Analysis: The Patriots have been using both 4-3 and 3-4 fronts in camp, a lot of the latter in recent days. That could alter the line makeup, depending on how Belichick sees things playing out. Easley would seem poised to remain inactive to open the season, but that could change any day. Recent injury situations for both Chris Jones and Sealver Siliga could also alter the look here.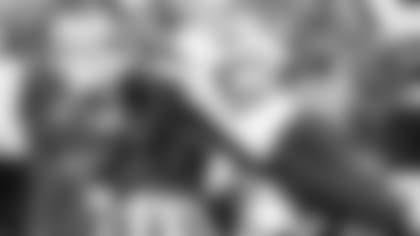 Linebacker (6)** – Jerod Mayo, Jamie Collins, Dont'a Hightower, James Anderson, Chris White, Steve Beauharnais.
Analysis: The young trio of starting linebackers is an impressive group, but beyond the veteran Anderson there are questions in terms of depth. White played all 16 games as a special teams guy a year ago, so he gets the veteran nod. Beauharnais stuck around a year ago and seems destined to once again as a solid, but unspectacular backup. I wouldn't be surprised to see this number at five, or for Darius Fleming to beat out Beauharnais for a spot.
Safety (5) – Devin McCourty, Duron Harmon, Patrick Chung, Nate Ebner, Kanorris Davis.
Analysis: No player has really taken the reins at the spot next to McCourty. Chung has looked solid at times in his return, and has special teams value if he can stay healthy. Davis is seemingly being groomed as a top gunner and core special teams guy. The versatility of some corners could play a role at the safety spot. Travis Hawkins is also an interesting guy based on some return reps he's gotten given his impressive speed, but just misses out.
!Cornerback (5) – Darrelle Revis, Alfonzo Dennard, Kyle Arrington, Logan Ryan, Malcolm Butler, Brandon Browner (Reserve/suspended).
Analysis: Revis is the star starter. The other starting job and the backup roles seem to be up in the air based on the summer, injuries and suspensions. Butler, who's gotten lots of work with the top group in practice, probably earns a spot at least until Browner is active after four weeks.
Specialists (3) – Stephen Gostkowski, Ryan Allen, Danny Aiken.
Analysis: The only job that's even a consideration is long snapper, and it's hard for me to say that Tyler Ott has done enough to replace the veteran Aiken, who did struggle a bit at the end of last season.
What do you think of our roster? Who made it who shouldn't? Who's missing? Let us know with a comment below!