When construction began on the nearly $1 billion US Bank Stadium in Minneapolis, Vikings fans expected very big things. What they got was more than they could imagine; a new tech-infused venue, new content apps, a 360-degree camera system and a tech accelerator to attract startups.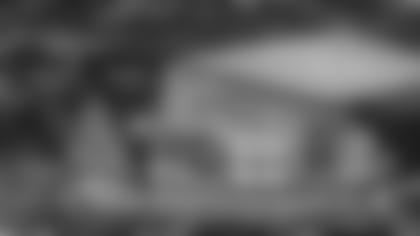 And thanks to a solid season in the new digs, the Vikings won the NFC Central to land at least one home playoff game and a shot at a NFL first - playing in the Super Bowl on their home field in February.
The work crew, which needs to do a month of prep work in a week, is up to the task. For all intents and purposes, the tech elements are ready. One way or another, all eyes will be on the advanced venue on Super Bowl Sunday, with a spotlight on the team's accelerator in the hub of the northern tech hub.
Tech-Ready
The club has already accomplished big tech tasks designed to next-level the game experience for fans in the stands and the many millions watching at home from around the world. With help from tech giant Intel Corp, the vendor's cutting edge 35-camera network, which provides The Matrix-like video of plays, was installed before the 2017 pre-season. These advance super high-def camera systems hang above the field and capture the action from all 360 degrees - which results in an immersive stop and start video that capture all action in a play, often from a QB's view.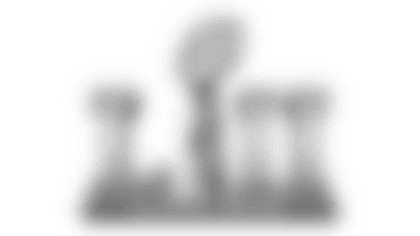 The Intel freeD systems, which use advanced video capture and processing technology and have been fixtures at the last few Super Bowls. Roughly one-third of the 32 NFL venues have been equipped with the systems to date, with just three or four aboard before the 2017 season.
There are may options for watching the 360-degree replays now - NFL.com/video, team apps, stadium big boards, and online - with game broadcasters a big part of the plan.
Vikings Now
For the Minnesota Vikings, creation of its free team connected app was a high priority.
Not long before the kickoff of the 2017 NFL season, the team launched Vikings Now. The free team app is available on Apple TV, Roku and Amazon Fire TV. "It features the latest content from Vikings Entertainment Network, including exclusive programming and full episodes of Vikings Connected, Beyond the Gridiron and Vikings Gameplan," according to a report on the team's website. The club app will also include NFL Network segments and highlights.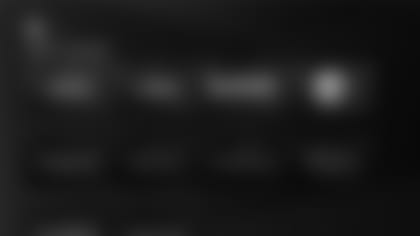 "By expanding to connected TV, fans are now able to watch their favorite Vikings videos and stories right on their television, mobile app, laptop or tablet," said Vikings Executive Director of Digital Media and Innovation, Scott Kegley, in prepared comments at launch. "It was important for us to be able to be on all three of these connected TV platforms, bringing our fan base content in 1080p HD."
Vikings fans can also get exclusive content by downloading the team's mobile app for iOS and Android devices.
Virtual Reality Check
Despite a super-busy year of tech evaluation and implementation and SB 52 prep, the Vikings found time to check out virtual reality technology. Working with VR/360-degree content handler Zeality, the NFC Central Champions found time to launch what is said to be the league's first VR app for Occulus headsets.
The launch of "Vikings VR" was announced last week. It takes fans directly inside U.S. Bank Stadium to view 360 videos and photos from Vikings games and events.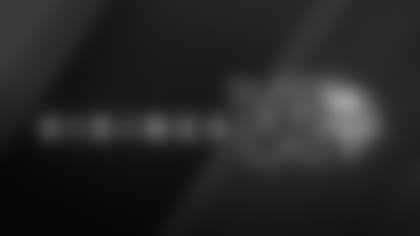 "Virtual reality and 360-degree content is very important to our organization," said Kegley in a story posted on the Vikings' web site last week. "We understand only a small percentage of our large fan base is able to attend a Vikings game or event. We want to bring experiences to them, and immersive technology is allowing us to do that."
Content from various phases of throughout the construction of U.S. Bank Stadium, as well as from the first regular season game played at the Vikings new home in 2016 and every home game since, is viewable in "Vikings VR" according to Kegley.
The Vikings partnered with Zeality, a VR/360 company based in Silicon Valley, to create the custom application. "We're excited to be partnering with the Vikings to bring new category of experiences to their fans and partners," said Zeality Co-Founder and CEO Dipak M. Patel. "By leveraging (our) Immersive Media Engine, the Vikings can stream and deliver new content formats and activate a new category of devices. We're looking forward to continue to innovate with the Vikings around this new class of experiences."
Vikings VR is compatible with the Oculus Rift and Gear VR and will be available for Oculus Go, scheduled to launch early this year. It's unclear if the VR app will be made available on more affordable headsets.
Vikings Plan Accelerator
The Vikings also took on the sports-tech advancement challenge from a business angle, announcing plans last year to join the L.A. Dodgers, Philadelphia 76ers and other drivers by creating an accelerator that provides a wide array of resources and funding to help startups contribute to sports sooner rather than later.
Accelerators are seen by many as crucial to the evolution of sports tech because they partner with little-known entities with the goal of fueling big changes in the way their games are played, viewed and marketed. They provide facilities, mentoring, business brains, and access to industry experts to prepare for what comes next: funding.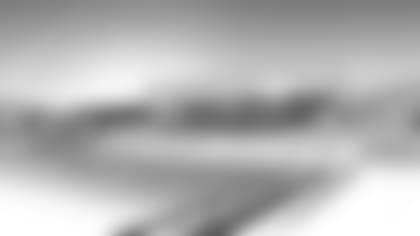 The programs typically provide participating entities the opportunity to pitch potential investors at the close of the multi-month boot camps after they've received a crash course of sorts in non-tech areas including advertising, marketing, product manufacturing, logistics, finance and partnerships.
Lost in the regular season debut of the Vikings brand new US Bank Stadium was word of the accelerator which will be housed in the team's new practice facility. The focus was on the advanced tech-infused, big-ticket stadium which showcased the latest in fan engagement amenities form huge video boards and wide-scale high-speed wireless connectivity to an app that lets fans load tickets on their smartphones and later order concession from their seats.
The Vikings game plan, like most football team's plans for weekly opponents, is multi-faceted.
The Need for Acceleration
"We're looking to take advantage of opportunities at the intersection of sports, technology, business and community," explained Vikings Chief Operating Officer Kevin Warren, in a phone interview. "We're interested in incorporating what we see into our own operations."
Although plans for the accelerator won't be released until early this year, Warren and both internal staff and partners outside see it as part of a larger effort to achieve overall success in the Twin Cities area. "We'd like to further the education of youth by creating a STEM (Science, Technology, Engineering and Mathematics) curriculum that could be used in the school systems to help young, talented students advance. We need to empower employees and the community."
Back on the accelerator front, Warren says the feedback locally and nationally has been "amazing," claiming that 18 of the Fortune 500 companies are located in the Vikings area. "This effort provides all parties - and the community at large - opportunities to create depth at the intersection of sports, tech and business."
The Bottom Line
It's safe to say that 2017 was a banner year for tech in Minneapolis, what with the debut of the new stadium - and numerous fan engagement products created by the Vikings' innovators that will remain after Super Bowl 52 concludes.
And should the Vikings play and win the Super Bowl on their home field, the celebration will draw national attention to the team and area for weeks. Either way, the team's tech accelerator should continue the tech excitement in the northern hub region year-round, drawing promising startups to the area to help fuel the area's economy for years to come.
Stay tuned. And tune in as the playoffs begin!
Bob Wallace is a technology journalist with over 30 years of experience explaining how new services, apps, consumer electronic devices and video sources are reshaping the wide world of sports. Wallace has specific expertise in explaining developments at the intersection of sports and technology. He's the Founder of Fast Forward Thinking LLC.