Crown Royal is recognizing Patriots fans who make significant contributions to the New England Community and "Deserve A Crown" by providing 2 game tickets and field passes to each remaining game this season. Winner photos and stories will be shared below throughout the 2019 season.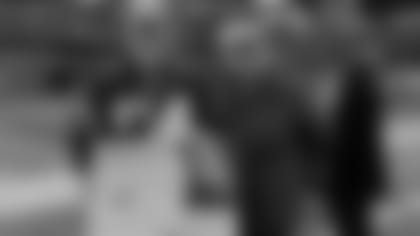 The Special Needs Support Center of the Upper Valley (SNSC) is committed to building a community where people with special needs, across the spectrum and throughout the life span, can live their best lives. During Jo-Anne's tenure as Board President of SNSC, the organization has become stronger financially, operationally and administratively. In a short time period, they have expanded services to the most vulnerable community members, achieved fiscal stability, strengthened community connections, revitalized their board of directors and developed staff management and leadership.
Jo-Anne's vision for the organization, communication skills, compassion and ability to implement systems make her an exemplary leader. She is an outstanding professional, mentor, and leader. Upon her recent retirement, she has continued to advocate for the rights of children and adults with disabilities. She is recognized across the states of New Hampshire and Vermont for her expertise and leadership in special education. For several decades she has been out in front as one of the strongest proponents of measurably reducing the disparities in public education for children with disabilities.
In recent years, Jo-Anne has served as the Vice-Chair on the Autism Resources for Community and Home Board of Directors; the Woodstock Learning Trust Board of Directors Autism Resources for Community and Home; the Act 264 Advisory Board for Children and Youth with Special Mental Health Needs; the Orange – Windsor Local Interagency Team; and the Vermont Council of Special Education Administrators. All of her volunteer efforts have been geared towards enabling people with disabilities and their families to live richer, fuller lives.
For her unwavering commitment, we felt like "That Deserves a Crown." While Jo-Anne was unable to attend the Patriots vs. Dolphins game on Dec. 29, Mike Leduc, a fellow volunteer at SNSC attended the game in her honor and carried a poster, celebrating her dedication to the special needs community. Thank you Jo-Anne for all that you do!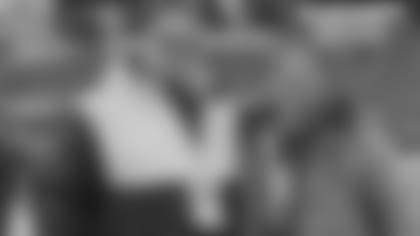 Jim has been actively volunteering for more than 20 years. During that time, he has been involved with more than 10 different charities all across Middlesex county, including Table of Plenty in Chelmsford. Jim created the nonprofit nearly 10 years ago, with the mission of providing weekly meals to those in need.  
As the founder and master chef, Jim leads a team of volunteers every Tuesday to prepare and serve more than 100 meals. Throughout the week, he also works with local grocery stores and wholesalers to collect unused food donations. He travels all across the county – driving more than 18,000 miles each year – to collect the donations and to distribute them to 10 different nonprofits. Jim also collects baby supplies, pet food and other items for local families in need. 
Since its inception, the nonprofit has seen tremendous growth and at 80 years young, Jim is showing no signs of slowing down. He is currently in the process of securing a new facility for the nonprofit, allowing them to make an even bigger impact on their community.  
For his commitment to Table of Plenty and the Middlesex communities, we felt like "That Deserves a Crown." Jim was invited to attend the Patriots vs. Bills game on Dec. 21 as our special guest. He enjoyed watching pregame warm ups from the sidelines and helped to cheer the team on to an AFC East championship. Thank you Jim for helping to put an end to hunger in our New England communities!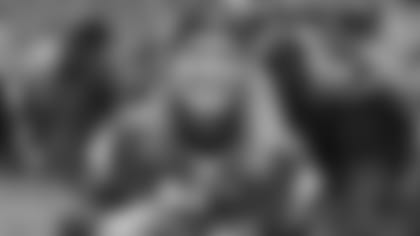 Back in 2014, Tracy Saperstein decided to run the Boston Marathon as a member of the Dana-Farber Cancer Institute charity team. She was blown away by her experience and has continued to run on their behalf each year. In addition to running, Tracy has helped to raise $200,000 to support cancer research at Dana-Farber, while also developing long-lasting relationships with families that have been impacted by cancer.
In 2017, Tracy ran the Boston Marathon in memory of a 16-year old child – Tatyana – who lost her battle to cancer. Tatyana was an artist and while she was receiving treatments at Dana-Farber, her artwork was on display throughout the hospital. To help keep her legacy alive, Tracy had a piece of Tatyana's artwork digitally printed on a pair of socks and sold them to raise money for Dana-Farber. The socks were a big hit and just like that, TatySocks was born. 
Now as a 501c3 nonprofit organization, TatySocks is dedicated to "Defeeting Cancer Two Socks at a Time." Every pair of TatySocks is designed using artwork created by brave children who are either battling cancer, or children who have unfortunately lost their fight. Tracy works with children and families to collect their artwork and share it on socks. All of the funds raised by the nonprofit are helping to fund innovative cancer research. Tracy is also developing non-skid TatySocks to be donated to children in hospitals throughout New England. 
For her commitment to Dana-Farber Cancer Institute and for establishing TatySocks, we felt like "That Deserves a Crown." Tracy was our special guest at the Patriots vs. Chiefs game on Dec. 8 and had an opportunity to watch pregame warm ups from the sidelines. Thank you Tracy for your unwavering commitment to "Defeeting" cancer!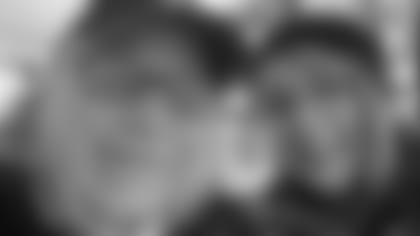 Jason Main has more than 26 years of service in the United States Navy. Over the years, and on several different deployments, he has lost his fellow servicemen and servicewomen. Having attended each of their memorials, Jason wanted to do something special for the fallen heroes families.
This inspiration led him to create Friends Never Forget, a nonprofit committed to serving military families, whose loved ones paid the ultimate sacrifice. One of the nonprofit's biggest programs is Operation Camp, which provides scholarships for children to attend summer camps. This program allows the children of our nation's heroes to hang on to a part of their childhood in the face of unspeakable tragedy. By sending them to camp, children learn coping skills along with other life skills in the safety and fun environment of camp.
From its inception Jason has been committed to ensuring that the smallest casualties of our country's wars are not left behind. Through creating, managing the day-to-day operations, fundraising and outreach his non-profit has sent 90 gold star children to 77 different camps all over the country. For the first six years this was done while Jason was serving on active duty.
Jason has also volunteered his time for other veteran causes, including wreaths across America, combat wounded coalition and the Boston Veterans Collaborative. In addition to these efforts, Jason helped spearhead a veteran's employee resource group at his employer to mentor veterans in the company and provide outreach to veterans seeking employment. Jason dedicates more than 80 hours a month to veteran non-profits, in addition to his volunteer commitment to Friends Never Forget.
For his military service and his commitment to military families, we felt like "That Deserves a Crown." Jason was our special guest at the Patriots vs. Cowboys game on Nov. 24 and participated in a special pregame ceremony as part of the Salute to Service campaign. We thank Jason and Friends Never Forget for their commitment to our New England communities!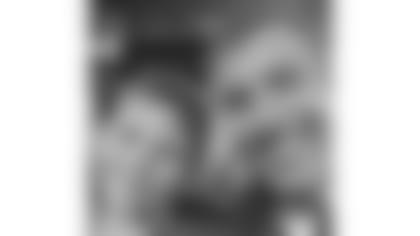 Bryan Albano is a full-time firefighter from Newton, Mass. and a proud father of two. Throughout the course of his career, he has lost several firefighters in the line of duty. In an effort to support their families, Bryan created the Newton Firefighters Children's Fund in 2012.
The fund makes annual donations to the families of fallen Newton firefighters to help support their children. They continue to make annual donations until the firefighter's children turn 21. As the fund continued to grow, Bryan expanded the program to offer donations to other families of fallen firefighters from all across Massachusetts.
Bryan is always looking for new ways to help families. They have covered hospital bills for children, provided gifts during the holidays and instituted an annual scholarship program. Bryan organizes fundraising events throughout the year and has run several Boston Marathons to support the nonprofit. He is always recruiting new volunteers and is available 24 hours a day to families in need.
For his public service and his commitment to volunteering, we felt like "That Deserves a Crown." Bryan was our special guest at the Patriots vs. Browns game on Oct. 27 and had an opportunity to watch the pregame warm ups from the sidelines. We thank Bryan and the Newton Firefighters Children's Fund for their commitment to our New England communities!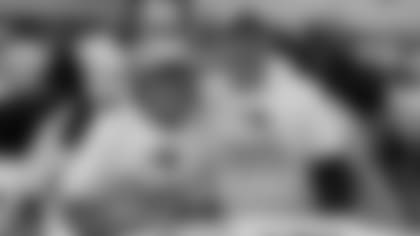 Dianne Fonseca is a 20-year breast cancer survivor. Because of the visits and emotional support she received from the American Cancer Society's Reach to Recovery Program, she became involved as a volunteer shortly after her diagnosis, sharing her story and supporting other women who were also diagnosed.
Dianne is a full-time volunteer. She sits on the RI/CT Board or Directors, the RI Leadership Committee and serves as a Voice of Hope for the American Cancer Society. She travels up and down the east coast speaking to others about her journey, serving as a support system, educating students and families on prevention and screenings and refers people to the appropriate resources and treatments.
Dianne also leads a Making Strides Against Breast Cancer team every year. Since its inception, the team has raised more than $350,000 and ranks in the top 20 in the nation. Her passion and commitment is contagious and her team continues to grow as she constantly inspires others to get involved. Dianne makes a positive, lasting impact on people every single day and we feel like "That Deserves a Crown."
Dianne was our special guest at the Patriots vs. Giants game on Oct. 10. This game coincided with the Patriots Crucial Catch: Intercept Cancer initiative and Dianne had an opportunity to participate in a special pregame ceremony.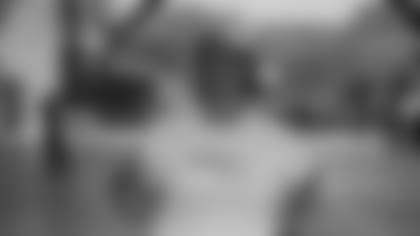 The mission of Achilles International is to empower people with all types of disabilities to participate in mainstream running events in order to promote personal achievement. For the past three years, Grit has been volunteering her time as an event coordinator for Achilles Connecticut. Her primary responsibilities are to match athletes with guides for races in which they are participating, including training for the races. She oversees a team of 62 athletes with all types of disabilities and medical conditions and 225 able-bodied guides from all over Connecticut. Grit oversees all event logistics for each of their events around New England.
Achilles Connecticut's 62 athletes live in all corners of the state and have a variety of disabilities and medical conditions including paralysis, amputation, visual and hearing impairment, brain injury, autism, PTSD, cancer, multiple sclerosis and ALS. Many of the Achilles athletes do not drive, so to get an athlete to a local workout or race, Grit works tirelessly behind the scenes to coordinate volunteers to carpool so the athlete can participate. Grit connects athletes to guides who live in their local community, helps each athlete set specific goals for themselves and builds a local network of guides who create a training schedule together. She empowers athletes to see their goals to completion by building a community of support.
As an Achilles athlete herself, Grit understands the positive impact of the nonprofit and remains steadfast in her commitment to providing unforgettable experiences to dozens of athletes in Connecticut. She epitomizes what it means to lead by example and we feel like "That Deserves A Crown." To thank Grit for her dedication to the community, Crown Royal and the Patriots invited her to be their special guest at their Sept. 22 game against the New York Jets. Thank you Grit for all that you do!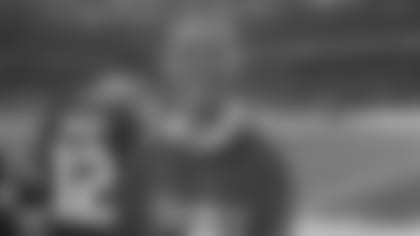 For the past six years, Steve Wong of Chelmsford, Mass. has been an invaluable volunteer at Habitat for Humanity of Greater Lowell. In Massachusetts, housing costs are the fourth highest in the country, making it difficult for low income residents to afford appropriate housing. More than half of all Lowell residents live in rental units and pay more than 30% of their income for housing. As a retired engineer, he has utilized his professional experience to build homes for low income families. Steve volunteers thousands of hours each year, while also serving as a Key Habitat Volunteer Supervisor. More than 3,000 volunteers participate in builds each year and Steve is there to walk them through the construction sites and teach them new skills while also ensuring they feel safe and secure. Steve also works with the recipient families – many of whom are immigrant or refugee families – helping to walk them through various construction projects. 
For his unwavering commitment to the community, "That Deserves a Crown." Steve was our special guest at the Patriots home opener and had an opportunity to watch pregame warm ups from the sidelines.