Media has departed Indianapolis after another chance to interact with basically the entire professional football world in one nice little convention city.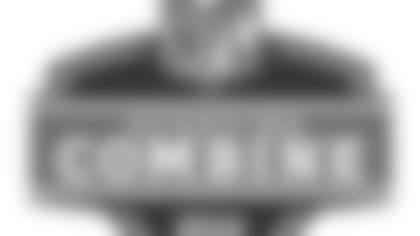 But as much as every Combine is similar to the previous mid-winter meetups – though it has exploded both in size and as a media event in recent years – each is unique in its own way. Part of that is the nature of the NFL world in which the Combine exists and part of it is due to the unique nature of each crop of 300-plus players invited to the Combine through National Football Scouting.
Now that the 2016 trip to Indy has come and gone – including the required trip to St. Elmo's for the world-famous, eye-watering shrimp cocktail – here are one man's takeaways from seasonable week in the Circle City.
Wanting more –The 2016 version of the Combine was lacking star power or a marque story. There was no Cam Newton, Johnny Manziel, Tim Tebow or Michael Sam heading to the podium. And no huge NFL stories that every team's coach and GM just had to be asked about. As far as storylines and pizzazz, this was about as lackluster and quiet a Combine as I can remember in my decade and half heading to Indy each spring.
Wannabe stars – While there aren't any real superstar prospects in this year's crop, that doesn't stop guys from comparing themselves to truly elite NFL talents. In fact, they all do it. Every tight end models his game after Rob Gronkowski. Every pass rusher is riding Von Miller's Super Bowl MVP momentum at the position. Running back? They are either the next Marshawn Lynch or Adrian Peterson. Or, a lust-worthy combination of the two! Just once it would be cool to hear a guy compare himself to a solid but unspectacular pro. A defensive end could say he's a future Rob Ninkovich. Nope, they all think they are the next big thing. Even late-round prospects.
All on the line – One area that is filled with top-end talent is the trenches. Both the offensive and defensive lines offer both top prospects and solid depth. Many believe as much as half the first round or more could be filled out with offensive and defensive linemen. That's great for football teams and football traditionalists, but not so much for exciting pre-draft chatter that's best when littered with skill position stars.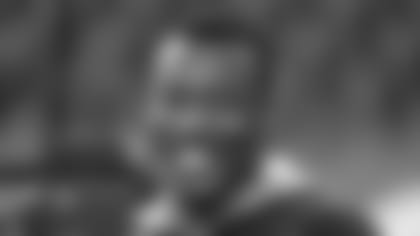 Corner market stocked with confidence – Cornerbacks are always some of the most confident players in the game of football. It's a prerequisite for the job in a lot of ways. But this year's crew of corners might be the most confident or cocky that has made its way through the Combine in a long time. The crew was led by Clemson's Mackensie Alexander, who put on a show at the podium. He brought a charisma and persona to the microphone worthy of a press conference promoting a heavyweight pay-per-view fight. He said he was the best. Told you why he was the best. And did so in epic style. He was just one of a bunch of corners who'll be fine if their game can keep up with their bravado. "I don't really talk trash, I speak facts," Alexander said. "I just tell you what it is, and what you're not going to do. If you get one, good. I gave you that. You didn't beat me. So stuff like that."
Patriots scouts appreciate the experience – While Bill Belichick's coaching tree hasn't grown all that well, his scouting sprouts are abundant across the NFL these days. Thomas Dimitroff continues to run the show in Atlanta (with an assist from Scott Pioli) as the elder in the group. Jason Licht is in his third season in Tampa Bay. Now, Bob Quinn (Detroit) and Jon Robinson (Tennessee) are getting their chance. All point to their experiences working in the "unique" New England environment as preparing them for their current jobs. Robinson is unique in his own right in that a year ago he helped Licht prepare for the No. 1 pick – the Bucs took Jameis Winston over Marcus Mariota – and now the new Titans GM has Mariota as his QB and his own No. 1 pick to help the team. They all get the chance to pick higher than their teacher ever has!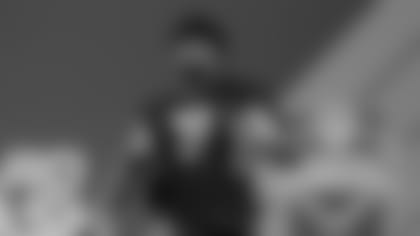 Nkemdiche adds questions with answers – Ole Miss defensive tackle Robert Nkemdiche was considered the top recruit in the country coming out of high school. Now, he's a potential boom-or-bust NFL prospect. The talented big man has off-field questions after he jumped out of a hotel window, he says because he was drunk. At his Combine press conference he offered up to the gathered media that he wasn't the only player on the team in the hotel room that night, that potential No. 1 overall pick Laremy Tunsil was also there. I'm sure the tackle is glad his teammate threw him under the bus at this point with millions on the line. And usually when prospects like Nkemdiche have questions about their motor, it comes from scouts, coaches or other observers. Not this time. The defensive tackle admitted, "There are times I didn't finish. I was lazy on some plays at times." I wouldn't touch Nkemdiche in the first round. Too many questions leading too many bad answers.
QBs can talk but maybe not walk –There is no sure-fire, franchise QB in the draft class. There may not even be a consensus top QB by the time the draft rolls around. That said, all the top QBs did a solid job answering questions and dealing with the media spotlight at the Combine. Jared Goff laughed off and played off his small hands. Connor Cook deflected issues with his personality and leadership. Carson Wentz didn't seem overwhelmed coming to the big stage from the lower level. But in the end the real question is whether these guys can play. There are a lot of doubts about that. None seems to have a future as a truly elite NFL passer. Maybe one or two will end up as a solid pro starter. In many ways this group kind of feels like the Jake Locker, Blaine Gabbert, Christian Ponder class of 2011, only without the stud Newton atop the group. Teams will reach for first-round quarterbacks, but whether any are truly worthy of such priority is very much in doubt this spring.
Derrick Henry killed it – I have to admit, I don't love Henry as a pro prospect. I think he could be a good but not great runner. I see him as more of a barely-1,000 yard type than a game changer and guy to build an offense around. But after Indy, it's hard to question Henry's resume. The Heisman Trophy-winner helped Alabama to a national title with more than 2,200 yards rushing. Then he hit the scale with a Combine running back-high at 247 pounds, but nailed his vertical (37 inches), was very good for his size in the 40 (4.54) and had an impressive broad jump (10-10). He also came across very well in the interviews. Henry won't be drafted before Ohio State's Ezekiel Elliot, but it won't be because his resume is lacking. His impressive year rolled right into the Combine.