During his 12-year stint (1979-90) with the New York Giants, Bill Belichick worked his way up from defensive assistant to defensive coordinator and helped the Giants win two Super Bowls. His dominant Giants defense of the 1980s is still known today as one of the greatest defensive units in NFL history.
In their own words
"We were skeptics initially, but he won us over and we bought into the system, As I listen to what the Patriots are saying, I say, 'That's from the playbook of Belichick and Bill Parcells.' It's about team. Don't say anything to make people angry. Don't give anybody anything to write about."
- Hall of Fame linebacker Harry Carson
"Bill is a unique coach in a lot of ways. For example, he would study the other team's roster and he knew the strengths and the weaknesses of every guy on the roster. He's instinctive."
- Giants head coach Tom Coughlin (Giants wide receivers coach 1988-90)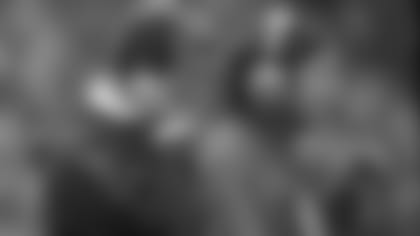 "I know it was a different era then and it will never be like that again. I learned that players can be tough. They can be physical. They can do more than they think they can do from that standpoint. Those were valuable lessons."
- Belichick on his time with the Giants
THE BIG BLUE WRECKING CREW
The "Big Blue Wrecking Crew" was the name given to the legendary Giants defense of the 1980s. Predictably, it all began in 1981 when the Giants, with the second overall pick in the draft, selected arguably the best defensive player of all time, Hall of Fame linebacker Lawrence Taylor. Taylor was the final piece to a linebacking corps that featured Hall of Famer Harry Carson, five-time Pro Bowler Brad Van Pelt and Brian Kelly. Together they were known as "The Crunch Bunch," and they were a bone-rattling force to be reckoned with on the field. Collectively, the Crunch Bunch owns 24 Pro Bowl selections and even though they were only together for three years (1981-83), they laid the foundation for one of the most dominant defenses in NFL history. As defensive coordinator, Bill Belichick continued to build his defense through his front seven. He added defensive ends George Martin and Leonard Marshall and nose tackle Jim Burt to create a terrifying group that had the size and speed to bully the offensive lines of the NFC East and get the quarterback. In 1985, the Giants defense, under Belichick, amassed a franchise-record 68 sacks.
Perhaps one of the most telling displays of the Big Blue Wrecking Crew's defensive dominance came in February of 1991 when the Giants faced the Buffalo Bills in Super Bowl XXV. The Bills, who had scored 44 and 51 points in the divisional round and AFC Championship, respectively, were held to just 19 points by the Giants defense. Many credit Belichick's elaborate defensive scheme for the nail-biting victory.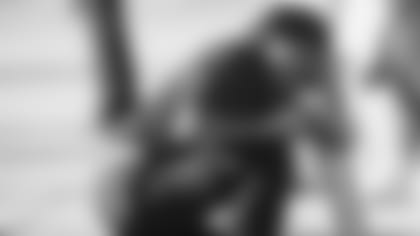 Belichick was always a believer in stopping the run, but this game was different. He knew that the Bills dangerous no-huddle offense, led by Hall of Famers, quarterback Jim Kelly and running back Thurman Thomas, would get their yards one way or another. Belichick had to pick his poison. He also knew that Bills offensive coordinator Ted Marchibroda, who Belichick worked for with the Baltimore Colts, allowed his players to call their own plays. He decided to lay off Thomas and attack the passing game with the idea that Kelly would struggle to read the defense and make mistakes.
His plan paid off and the Giants held Kelly to just 212 passing yards en route to a 20-19 victory. Belichick's game plan from that night now resides in Canton as property of the Pro Football Hall of Fame.
SACKS IN A SEASON
Bill Belichick was promoted to defensive coordinator of the New York Giants in 1985 and held the position through 1990, winning two Super Bowls (XXI and XXV) with the organization. During that time, three of his teams amassed 55-plus sacks and rank first, second and third in franchise history in total sacks in a season. Their 1985, 68-sack season ranks first all-time in league history.
Rk. Sacks
1. 68 in 1985
2. 59 in 1986
3. 55 in 1987
4. 54 in 1997, 1998