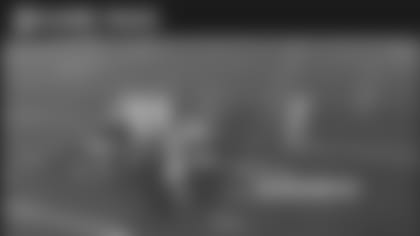 …Rookie DT Malcom Brown's first NFL sack was of the coverage variety. Pittsburgh tried a trick play when QB Ben Roethlisberger threw a backward pass to WR Antonio Brown for what looked like a bubble screen, but Brown immediately brought the ball in his hands in a position to throw it downfield. New England's secondary, which had an extra safety on the field, was prepared for the play, however. The Patriots were in a zone defense and diagnosed what the Steelers were attempting to do. Every player on D held his ground and Brown had no one to throw to. He ran toward the center of the field, but New England's Brown had fought his way into the backfield and was there to take down his counterpart for what was scored as a sack because Brown was the QB, essentially, for the Steelers on that play.
…Second-year DL Dominique Easley suffered what looked like a serious hip injury on the opening drive of the game. He was engaged with Steelers center Cody Wallace 1-on-1 on a simple running play, but Easley appeared to plant his left leg, then shift his upper body in a counterclockwise direction, which may have triggered the injury. There wasn't any obvious contact and Easley wasn't hit in that part of his body, so, it seems the awkward way in which his body was twisting was the reason. He left the game and never returned. We don't know yet the extent of the injury, but it wouldn't surprise me if it winds up being significant.
…Nate Solder's personal foul for unnecessary roughness was legit. He took a swing at LB Jarvis Jones's facemask after Jones had been driving his right arm into Solder's neck. It even looked like Jones may have thrown the first punch, but the referee was looking at them the whole time and flagged Solder for overzealousness. Could easily have been an offsetting penalty, given that Jones instigated the action.
…It was stunning how soft Pittsburgh's defenders chose to cover New England's receivers and tight ends.  Tom Brady had a relatively easy time finding open receivers because nearly every option was open on most passing plays.
…One of Brady's two first-half incompletions was entirely his fault. He simply overthrew a wide open Danny Amendola, who had broken free down the right sideline and would have surely scored had Brady been able to put the ball on target. Other than that misfire, and one that was slightly over the head of Rob Gronkowski, Brady was sharp in the opening quarter. Amendola got open, by the way, on a perfectly executed pick (or rub) by Julian Edelman, whose crossing route slowed down CB William Gay. This gave Amendola the space to run free down the sideline.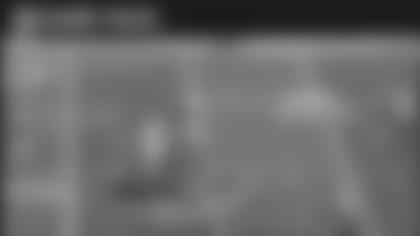 …Brady's first-quarter sack, one of two on the evening, looked like a case of RB Dion Lewis not picking up rookie OLB Bud Dupree. Brady was in the shotgun and calling an audible as the play clock was winding down. So, perhaps there was some confusion as to what Lewis' responsibility was on the play. However, it also looked as though RT Sebastian Vollmer could have at least given Dupree a chip at the snap, but he failed to do so. Vollmer and Lewis both released off the line and out of the backfield, respectively, for what appeared to be the set-up for a screen play to Lewis. Neither of them accounted for Dupree, though, and the rookie raced untouched to Brady, who tried to step up in the pocket but was chased down from behind by Dupree for the sack.
…LB Dont'a Hightower's sack of Roethlisberger on the second series came on a blitz up the middle. Wallace, the Steelers center, failed to impede Hightower as he rushed up the middle, and by the time he recovered, Hightower already had his hands on the QB. Wallace tried to knock Hightower off him, but Hightower managed to sidestep Wallace while keeping both arms on the huge Roethlisberger and eventually muscling him to the ground. Great individual effort by Hightower.
…Matthew Slater's block in the back penalty was deserved. He clearly committed the infraction on Shamarko Thomas during a Pittsburgh punt as Thomas was bearing down on Amendola, the return man.
…Solder's second penalty, a hold against OLB James Harrison, was very quick, but it looked like a legitimate call. Lewis was running to the outside on Solder's side, and it looked like Solder grabbed hold of Harrison by the shoulder pads and pulled his torso down as Lewis was coming from behind.
…Malcolm Butler was clearly matched up on Brown in man coverage and did a good job of staying tight with Brown. The receiver, one of the NFL's best, made a spectacular catch over Butler at one point and got some help on a pick play to get open on another route. Hard to fault Butler on those plays. He did everything he could have done within the rules to cover Brown.
… Rookies David Andrews and Tre' Jackson got their first NFL starts against Pittsburgh. Andrews, the undrafted player from Georgia, started at center in place of concussed regular Bryan Stork. Jackson started at right guard, where he has been playing since training camp opened in late July. Veteran Josh Kline manned the left guard spot previously held by rookie Shaq Mason throughout the preseason. But like last September, the coaching staff employed all the o-linemen at their disposal throughout the night against Pittsburgh. Mason came in on the second Patriots possession, taking his left guard spot while Kline moved over to right, replacing Jackson. This rotation went from series to series in the first half. Add to that the inclusion of backup tackle Marcus Cannon filling in for Sebastian Vollmer at right tackle on one series, then for Solder at left tackle on another. This apparently was by design both to help give all the o-linemen a breather, but also to break in the very young interior offensive line. Only Andrews stayed put at his position the entire evening.
…On New England's first TD, once again the Steelers inexplicably failed to do their basic jobs in coverage. TE Rob Gronkowski was left entirely uncovered split out wide to the right. Brady saw this and quickly threw to him as soon as he took the shotgun snap from Andrews. The safety who came over to respond made a vain attempt to dive at Gronk's legs. It was a poor effort at tackling, as Robert Golden didn't wrap up well and his momentum carried him past Gronk as the defender fell to the ground. Steeler corner Antwon Blake then made a half-hearted attempt to knock Gronk out of bounds with a weak shoulder strike, but Gronkowski wasn't going to be taken down and waltzed into the end zone. Far too easy, even by Gronk's standards.
…Gronk's second touchdown came as a result of some good running up the middle by Lewis on several previous plays on the scoring drive. New England's offense, with some good passes as well, got the ball down to the Pittsburgh 9-yard line, and brought in a personnel package that looked certain to be for a running play. The Patriots put Brandon Bolden, a bigger, more traditional ball carrier, into the game in place of Lewis. They also used all four of their tight ends as extra blockers in three-point stances. It was a balanced look with Michael Hoomanawanui and Michael Williams on the left and Gronk and Scott Chandler to the right. Essentially, it was a 9-offensive-lineman look. Brady, under center, play-action faked a handoff to the right to Bolden. Gronk and Chandler kicked out from their stances as if to be blocking down field, but Gronk then cut inside of his defender along the right hash marks. He got behind the defense and Brady just lobbed a nice jump ball for his tight end, who outleaped the two smaller Steelers, made the catch, and kept both feet alertly inbounds. Well-designed and well-executed play all around.
…The Steelers continued to use the pick play to help Brown get open against Butler. However, Butler got flat-out beaten by Brown on a 37-yard completion late in the first half that helped set up a Steeler field goal. Butler was playing very close to the line of scrimmage, but didn't jam Brown at the snap. Subsequently, the receiver ran around Butler and the corner wasn't quick enough to recover. Brown beat him be a good step and a half and Roethlisberger laid down a perfect pass for the big gain.
…Meanwhile, veteran CB Bradley Fletcher was beaten twice by WR Darius Heyward-Bey in the second quarter. Once, he was step-for-set with Heyward-Bey, but Roethlisberger fired a perfectly arched strike that dropped into the receiver's hands 43 yards later. Tough for any corner to defend that. But later, Fletcher allowed Heyward-Bey to run right past him when the Steelers were driving deep in Patriots territory. Fletcher assumed he had safety help, which he sort of did, but Devin McCourty wasn't anywhere close to Fletcher and Heyward-Bey, who were nearest the left sideline. Heyward-Bey found a big hole in the secondary behind Fletcher in the end zone, but somehow dragged his right toe out of bounds as he came down with Roethlisberger's pass. Should have been an easy TD catch for Pittsburgh, but they didn't execute it properly. Fletcher got very lucky on that play.
…I wasn't thrilled by how the Patriots' front seven got pushed around frequently by the Pittsburgh o-line when the Steelers ran the ball. RB DeAngelo Williams was finding too many big holes through which to run all night.
…Mason was employed as a fullback in short-yardage packages a couple of times against Pittsburgh. The results on those plays weren't ideal, but that wasn't the fault of Mason. The first was a run near the goal line, and Mason threw a block on his assigned defender, but the Steelers made the tackle short of the end zone by sending a player off the edge, for whom Mason wasn't responsible.
…I was surprised at how often the Patriots ran diminutive back Lewis between the tackles. He was effective in that role, but I wonder how long they can sustain him that way, given his size. Perhaps it was just because LeGarrette Blount was unavailable Thursday night. Once he returns, I expect to see Lewis being used more in his third-down back role. Still, it was encouraging to see Lewis take on some of the workload that Danny Woodhead and Kevin Faulk used to get in that position.
…Brady's first TD to Scott Chandler in the regular season came on a well-run play design in which he and Gronk were split wide left at the Pittsburgh 1-yard line. Chandler was the slot guy, and at the snap, he and Gronk ran criss-cross patterns (a more subtle version of the pick/rub). Chandler's defender, a linebacker, was just a shade too late in recognizing and reacting to the play, allowing Chandler to make the catch and extend his arms to reach the football over the plane of the goal line.
…Pittsburgh's o-line, tight ends, and fullbacks continued to do a good job of blocking in the second half when they ran the football. That was on display during the Steelers' first touchdown drive. The ensuing two-point conversion was a simple case of CB Tarell Brown not getting a bump on his man at the line of scrimmage. WR Markus Wheaton was therefore able to get position in front of Brown and make the easy, short catch from Roethlisberger on a slant pattern from the slot
…Brady was sacked a second and final time Thursday night when safety Will Allen came unblocked on a blitz from the Steelers' secondary. Nothing fancy about the play at all, but Brady had nowhere to throw or run. If anyone should have picked up Allen, it was Marcus Cannon, who was subbing temporarily at left tackle for Solder. Cannon instead decided to assist on a double-team inside. Ill-advised choice by Cannon.
…Again, the Steelers somehow didn't cover Gronkowski at the start of the first Patriots drive of the fourth quarter. Dupree initially manned up on Gronk, but for some reason, stopped and looked into the backfield at Brady, allowing Gronk to run right by him down the right side numbers. Ridiculously easy pitch-and-catch. Not sure what Dupree was thinking on that play.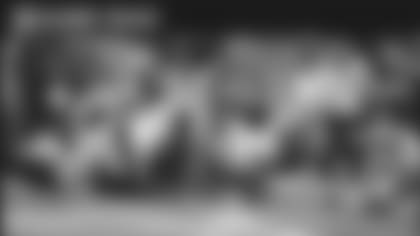 …Good call by the officials to reverse their call of a touchdown after Gronk recovered a Lewis fumble on that same drive. Replays clearly showed Gronk recovering, but in the field of play, and then he was touched by at least a couple of Steelers before he slid into the end zone. It was only delaying the inevitable, however.
…Mason came back in as a fullback on the next play, but while he made contact with his defender, it wasn't a great block. The two players essentially stonewalled each other and Bolden did not gain any yards running right behind Mason.
...Two plays later, the Steelers chose to LB  Terence Garvin one-on-one against Gronk, who was split wide left. That's an easy call for Brady, who just lofted a floating pass for Gronk to high-point over Garvin for the touchdown.
…In the fourth quarter, all three rookies – Mason, Andrews, and Jackson – made up the interior from left to right. Overall, I thought the shuffled offensive line did a much better job against Pittsburgh than it did a year ago at this time in Miami during a loss to the Dolphins.
…On basically the final significant play of the night, Antonio Brown beat Butler for a touchdown, but again, there was really not much more Butler could have done to cover Brown any tighter. Brown ran a nice inside-out route to the right corner of the end zone, and Butler was right there with him step for step. Butler timed his jump just right, but somehow Roethlisberger's pass made it just above Butler's outstretched fingers and into Brown's hands. Yes, Butler surrendered 133 yards to Brown on the night, but all in all, upon closer inspection, it wasn't that bad a performance by Butler.