What do Danny Amendola, Patrick Chung and an original cast member of "Real Housewives of Atlanta" have in common? As it turns out, a passion for giving back. 
On Saturday, Danny Amendola and Patrick Chung joined NeNe Leakes, who starred on "Real Housewives of Atlanta" and had a reoccurring role on "Glee," to help raise funds that will help to make a difference in the lives of many people.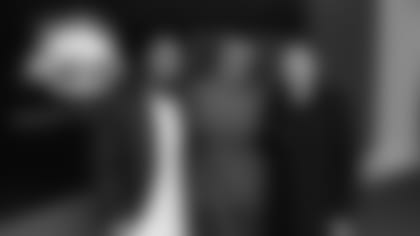 The guys helped out at the ninth annual Lenny Zakim Fund Casino Night in Boston. The Lenny Zakim Fund "identifies, listens to, supports and connects grassroots community organizations and programs operating 'below the radar screen' of large charitable groups and government grants," according to a press release.
Both Danny and Patrick helped raise money for the organization by personalizing and autographing footballs on stage to top bidders, and their presence was appreciated. 
NeNe hosted the event, and the night raised approximately $200,000 that will go toward people and communities in need. The mogul, who has expanded beyond reality television with appearance in FOX's "Glee" and on Broadway in "Cinderella," knows all about giving back.
"This will be my first time at The Lenny Zakim Fund Casino Night and it means a lot to myself to be able to give back to the community," NeNe told Boston Common Magazine days ahead of the event. "A blessing, as I never thought I would be in this position in my life where I could give back to anything."