The Garoppolo situation is the most fascinating NFL story of the offseason and it will continue until he's either traded or the season starts and he's on the Patriots roster. Even then the future will be very much a hot topic. I don't believe this is Brady's last year, and the only way Garoppolo would sign an extension is if that were definitively the case. Otherwise Garoppolo wants to go somewhere he can play. The Patriots could franchise him but that seems like a difficult scenario. I believe Brady plans to play for at least another three seasons.
Paul Perillo
What would be worse - losing Hightower to Jets (and facing him twice per year) or Butler to the Steelers making a difference during the season and in the playoffs?
GP
That's easy – losing Butler to the Steelers, or any other AFC contender, would be much worse because it would be making a potential playoff opponent stronger. Hightower is an excellent player but his addition alone isn't going to vault the Jets into contender status. It would stink to have to play against him twice a year on the Patriots rivals but he's not going to make a huge different there.
Paul Perillo
I love the Patriots free agent moves but what has Gilmore done for NE to earn an outrageous $18M signing bonus?
William Frost
Well then I guess you don't love the Patriots moves because the biggest one involved giving Gilmore a huge contract. I too was a bit surprised they paid so much but free agency is all about what the market will bear. If the Patriots really wanted to get Gilmore signed they did what they felt was right in order to make sure that happened. I like Gilmore as a player and believe he will help the secondary but in all honestly I must admit I never viewed him as a top-of-the-market cornerback. I also never worry too much about the contracts because I feel the salary cap is so easily manipulated that even deals that don't work out are easily eradicated.
Paul Perillo
I feel like the Pats jumped the gun a little bit in the Dwayne Allen trade. Had they waited two days they would've kept Bennett. They usually let the player set the market (Hightower). They set the bar at around $8.5 million PY for Bennett and were wrong. So they trade a pick and pay more for Allen, who's good, but not Bennett. I have to believe if they offer the same contract that GB did in free agency he'd still be a Patriot. "In Bill we trust" yes! I think it won't be a make or break type move, but maybe one he'd like to have back?!? P.S. will they receive a compensation pick on the departure? Maybe that's a factor in the whole thing.
Nick Cabrera
This doesn't take into account if the Patriots really wanted Bennett back. My guess is they didn't, which is why Bennett posted his goodbye to Patriots fans so early – he knew he wasn't coming back. And to be clear Allen is cheaper than Bennett, making around $5 million over the next three years instead of the $7 million Bennett got. Again, you're assuming the Patriots would have wanted Bennett back for $7 million and I'm not sure that's the case. I feel Bennett is the perfect short-term, one-year player. Get one year out of him and let him move on. I feel the Patriots played this one perfectly by acquiring a similar player who is younger for less money.
Paul Perillo
I'm interested in your take on the Dwayne Allen trade. On a scale of Scott Chandler to Bennett, how useful do you think he'll be to the Pats in 2017?
Michael O'Neil
I believe Allen is a better blocker than Bennett and is comparable as a receiver. He won't be as productive in terms of volume but he has displayed good hands when the ball is thrown his way and he's been reasonably productive in the red zone. So much closer to Bennett than Chandler.
Paul Perillo
If the Patriots trade away the fourth-round pick (received via NO trade) - will they still be losing some draft pick for the Deflategate?
Sam Keeson
According to the league office, the Patriots will lose the highest fourth-round pick they possess at the time of the draft. So if they acquire additional fourth-round picks along the way, they will lose the best of those picks due to the punishments handed down from Deflategate.
Paul Perillo
Big fan from across the pond. With the lack of a first- and second-round pick could be a boring start to the draft for Patriots fans. We still need some talent (LB & big RB) and some more depth (CB & DE). Do you think this means that Jimmy Garoppolo and/or Malcolm Butler are likely to be traded to gain some high picks or are we going to make some more waves in free agency/trades?
Mark Collier
It would certainly seem more moves are in the works to create more draft picks, especially at the top. Butler is already reportedly visiting New Orleans looking for a better deal and that would no doubt lead to a trade and possible return on the first-round pick the Patriots just sent to the Saints for Brandin Cooks. Garoppolo is tougher to analyze. Adam Schefter continues to insist the Patriots have no intentions of trading him, which makes very little sense. Even if you didn't want to trade him, why tell people that and potentially close off the possibility of making a blockbuster deal with someone willing to give you more than you ever imagined for a backup quarterback? So, my view is every man has a price – just like Million Dollar Man Ted DiBiase once said – and Garoppolo could be dealt as well. Bottom line is the Patriots almost certainly will have more picks early in the draft than they currently have.
Paul Perillo
It seems to me, I am admittedly biased, the Super Bowl champs have improved (perhaps) dramatically. I know the draft is still ahead and there is a long way to go but as of today has any team in the AFC East closed the distance with the Pats? What about the entire AFC? Is any AFC team closing in or have the Pats further distanced themselves ahead of the pack?
Dave DeLuca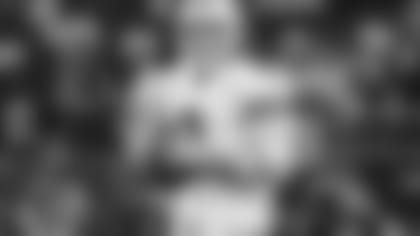 There is a long way to go and that holds true for the Patriots as well as the other teams. As an example, the Patriots still have a chance to have Butler and Dont'a Hightower as part of their defense. What if both wind up elsewhere for the 2017 season? Would you still feel the team has dramatically improved? Obviously there's no way of knowing that now since we'll need to see how the new pieces fit in and how everything – the draft, future signings, injuries – falls into place come the season. In terms of the AFC East I don't see much potential for trouble. The Dolphins seem to be making some wise moves but still have the same problem most do – lack of a quarterback to rival Brady. If Denver or Houston is able to land Tony Romo, and Romo in turn stays healthy and productive, then I believe the potential for some competition in the AFC exists. Like I said, there's a long way to go before we know what any of these team, Patriots included will look like.
Paul Perillo
With Trader Bill now becoming the latter day version of George Allen The-Future-Is-Now with ZERO early-round draft picks as of right now, that signals to me that Coach is going for one more ring in the Brady era (and maybe a perfect season) in 2017 before both he and Tom hang it up. Do you agree? If so, would the strategy be to give Jimmy G a nice apprenticeship bonus to prepare for 2018 as Josh McDaniels takes on an additional role as preparation for 2018? If Bill's objective is the ongoing excellence of the franchise, how can you trade away the person who appears to be Brady's successor now that the GOAT is on the wrong side of 40?
Pete Clark
England
Unfortunately I'm going to have disagree with the entire premise here because I don't believe this is Belichick's last season nor do I believe they are loading up for one more ring. The Patriots have without question been aggressive in their approach thus far but we've seen similar things happen in the past back in 2003 (Rosevelt Colvin, Rodney Harrison), 2007 (Randy Moss, Wes Welker, Donte' Stallworth, Adalius Thomas) and even 2014 (Darrelle Revis, Brandon Browner). The slight difference this year is the trading of some early draft picks but as I mentioned earlier I believe Belichick will recoup at least some of those and wind up with a normal amount of picks. Belichick appears as energized as ever with all aspects of the job, whether that's draft preparation, mini-camps, training camp or anything else. I also don't feel Brady is done either. He told Peter King earlier in the offseason that 2017 won't be his last season. So, while it's understandable why people feel this is more of a short-term view, reality is that it's just business as usual with Belichick treating every season differently based on the opportunities that present themselves.
Paul Perillo
Day 5 of free agency is almost over and Dont'a Hightower has not made his decision. Reports say he is scheduled to visit the Steelers next. How long do you think Coach Belichick lets this play out? In addition, if Hightower signs elsewhere, how do you think Belichick would fill the spot?
Gary Madera
East Hanover, N.J.
First, it's not Belichick allowing this to play out. Hightower is the one with the power and he evidently did not receive an offer that he deemed acceptable in the first few days of the process. So he was off to Pittsburgh on Tuesday (reportedly) and is still mulling his options. Many reports seem to think he'll wind up back in New England but if he doesn't it will leave a substantial hole. Belichick will likely call on Elandon Roberts, Kyle Van Noy and Shea McClellin to fill the void but that won't be ideal.
Paul Perillo
Long time reader and really appreciate your analysis. I don't think I've ever seen an offseason like this under Belichick's tenure and it has me concerned, particularly with Malcolm Butler and Brandin Cooks. Why are we paying huge money for a free agent (Gilmore) who is coming off an up-and-down season and it's unclear whether he'll fit into the Patriot culture (not everyone does) when we already have a young guy in Butler who has done everything asked of him all the while developing into a No. 1 corner? Doesn't that send a terrible message to Butler and the rest of our young players in general? Maybe I'm wrong and I didn't watch that many Bills games last year but it seems unlikely that Gilmore is a far and away better player than Butler so why not reward the guy who has come up in your system and did it the right way? I fear we're angering and alienating a really good young player unnecessarily.As for Cooks, I don't understand the value of trading a first and third pick (I can't recall Belichick ever trading a first-round pick for a player, as opposed to more draft picks) when receiver is arguably our most stocked position. Where is he going to get his targets without reducing Chris Hogan or Malcolm Mitchell's snaps, which doesn't seem to make much sense? Mitchell is the first young wide receiver with promise that we've developed since Deion Branch so presumably Bill wants to get him more targets, not fewer, and we still have Julian Edelman and Hogan as well as Danny Amendola if he restructures. It seems like a lot to give up for a guy who, a) doesn't fit a pressing need and b) is going to demand a huge contract in a year or two.Maybe you guys can talk me off the edge. Thanks!
Jay Stori
Most people are quite excited about the moves the Patriots have made and I wasn't expecting to have to talk anyone off the ledge today. That's one of the great things about Patriots Nation though. Anyway … I actually agree with the bulk of your take on Gilmore-Butler. I like Gilmore as a player and he may indeed represent an upgrade over Butler. But not to the extent that I want to replace Butler with him, and Belichick had to know that such a contract would irk Butler as he fights for his first real payday in the NFL. Having the two together is a home run and if that can be worked out this will be a great signing. As you said, Butler has done everything that's been asked of him and it would be disappointing to see the Patriots not reward him for his perseverance and ability.
As for Cooks, I don't necessarily agree your take here. My lone concern here is if Cooks and Brady don't connect. Otherwise, Cooks immediately represents the best receiver on the team in terms of ability and he's also the youngest. I have no problem trying to work him in to a limited and injury-prone group that at times has trouble consistently getting open. Cooks has the ability to make some big plays and again, if he meshes with Brady, could bring the offense to a much higher level.
Paul Perillo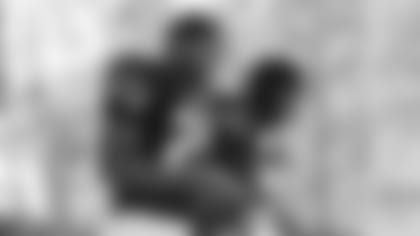 I find it perplexing and disappointing that the Pats have not rewarded Malcolm Butler and Dont'a Hightower for their contributions. Butler is a hero (SB 49) and has made steady improvement. Hightower is a team leader and a beacon of versatility. Giving Stephon Gilmore a monster contract and not paying two vital defensive players is good for team chemistry? What are your thoughts on this development?
Mel
I've stated earlier that I largely agree with the notion that paying big for a player outside the organization while allowing players that are due big pay days to squirm in the wind isn't how I would like to see things play out. However, let's wait to see where Butler and Hightower wind up before we criticize the decision to let them walk. Both could be back and in that event I'd love the approach. But right now we just don't have all the information because things haven't played out completely.
Paul Perillo
Am I missing something here, I thought that we offered Martellus Bennett a contract the paid him $7M a year and he turned it down, then he goes and signs with the Packers for $21M over 3 years that works out to $7M per year, so I'm questioning his basic math skills and his reasoning behind signing. The press release said he felt the Packers were his best chance of getting back to the SB next year...really... if that is how he felt then maybe it's best he didn't resign with the PATS. Your thoughts on this would be welcomed as I find it confusing and maybe a little insulting after BB and Mr Kraft giving him a chance to redeem himself and his reputation.
Stacy Hanson
I'm not aware of the contract offers to I can't say if the parameters of one were different from the other. I am aware there was a report that he turned down an extension worth $7 million per year before the start of the season, but what if that was for one or two seasons? The report I saw indicated only that it was an extension, so it's possible the $21 million was more than he was offered. More importantly, he went to Green Bay to play in an offense with Aaron Rodgers so it's not like he sacrificed anything in that regard by leaving the Patriots. He also will likely be the Packers starting tight end and not have to play as Rob Gronkowski's backup. And I'm not sure what he needed to redeem in New England. He came as an outspoken figure who with a reputation for changing teams often. Well, not sure anything has changed in that regard.
Paul Perillo
Thanks for keeping the offseason interesting. My question is about Malcolm Butler. I understand the Patriots taking advantage of the restricted free agent situation, but according to what I've heard on WEEI and other sports media outlets, Butler was a better CB than Gilmore in 2016, so why wouldn't they extend Butler with that huge contract? Also, why is Butler complaining? Didn't he sign a contract with the Patriots knowing that he would be a restricted free agent? If he's so mad, it seems like it should be with his agent rather than the Patriots who are only trying to conduct smart business.
David Sarro
Not sure who is making the evaluation of the better corner between Gilmore and Butler. In my mind they are very similar players – both display tough, press man preferences and have had success. Gilmore was a bit inconsistent last year but did manage to make the Pro Bowl, which admittedly isn't the be all end all. But where I really take issue with your post is with the contract part. You complain that the Patriots didn't give Gilmore's money to Butler, and I would actually agree with that sentiment since Butler has already proven he can play for the Patriots in their system. Then you say Butler shouldn't be upset – even though we have no idea what Butler is feeling – unless he's mad at his agent. Butler was an undrafted rookie and had no options in terms of contract negotiations until now. At this point he's a restricted free agent and is free to negotiate a deal with any team. Yes the Patriots have every right to offer him less than he would get as an unrestricted free agent, just like Butler has every right to turn it down.
Paul Perillo
Do you think there's any correlation between the players BB picks up/trades for and the upcoming season? Trading with the Saints and Panthers this year when we play the NFC South and Arizona and picking up Chris Long when we played the NFC West last year?
Ashton Stelljes
None whatsoever. If the schedules were reversed I'm sure the Patriots would have still made the same moves. I think the fact that the players acquired come from teams on the schedule is nothing more than a coincidence.
Paul Perillo
In regards to Hightower, after the Super Bowl he said he didn't attend the parade because he was tired of the cold weather. Do you think he might leave simply because he doesn't like the cold weather in Boston? I'm probably looking into the comments a bit too much, but I've been curious about it since I read about it.
Monty Borrowman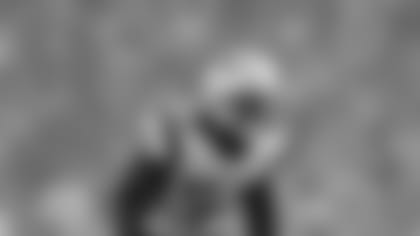 I've seen the comments and I've actually referenced them many times since they came out, but I honestly don't believe that will be the deciding factor. I do feel he hates the cold but the bottom line will come down to the bottom line – how much money he receives on the open market. I actually think he's done a poor job of shopping his services thus far because it seems everyone believes he'll be coming back to the Patriots and therefore his market isn't where he would like it. But in terms of leaving or not I don't believe weather will be the biggest factor.
Paul Perillo
I do not believe that there is anything to the rumors that "writers" with nothing else to write about are attributing to Malcolm Butler. Butler is in line for a 651.67 percent raise from $600k to $3.91 million and will be paid, but Belichick will make him wait, just like everyone else. Butler should sign the tender and then his agent can see what cap space New England has after free agency and the draft and what Belichick can do at that point. It is just the way New England does things.
Ralph Colucci
Just curious if you feel the way the Patriots do things usually involves paying top dollar for a free agent cornerback on Day 1 of free agency? Most of you fellow fans believe this has been a departure from the norm. Some even think it's never happened before, although I disagree with that last part. Either way, why should Butler have to wait until everyone else gets paid and hope there's some left for him? He's done more for the Patriots than those he's waiting behind. And if we're all just making this stuff up because we have nothing else to write about (as if discussing all these acquisitions wasn't enough) then why is Butler talking to the Saints? And your raise percentage doesn't take into consideration what players of his ability and track record make in the National Football League. Even the Patriots have reportedly offered him about twice that – although I'm guessing you don't believe those reports either.
Paul Perillo
We have nothing like your show in Australia. After listening for seven entertaining years, I feel like: Fred is like my old school father, Paul is my articulate older brother whom bullies just a little bit, Andy is my emotional, immature little brother, whom is actually quite smart and Eric, is the thinking man's PFW!I do hold Kevin completely responsible for allowing Mark from the Bay Area to grace the PFW airways. He is embarrassing! My question is: of the five Super Bowls, which one held the highest degree of expectation? This one was not greeted with the same degree of excitement as 2014, was it more like relief? I would like to know for each of you, of the Super Bowls the Patriots have won, which one were you expecting to win the most? We love you guys in Australia.
Adam Williams
Maybe we can bring this up on the show and have everyone answer together. For me, the answer is pretty simple. The 2004 title against the Eagles was the one I was most confident the Patriots would win. Of course this doesn't take into consideration one that got away – the 2007 Super Bowl the Patriots lost to the Giants. The 2004 team was just completely stacked with a perfect blend of offense and suffocating defense. I never felt the Eagles had a chance in that game. But I was even more confident heading into the first Giants Super Bowl and that obviously didn't turn out so well.
Paul Perillo
So the Pats say they want to keep Jimmy. I don't blame them, good QBs are hard to come by. But to turn down the 12th pick and possibly another first or second for a guy who they will probably lose in FA next year (I'm assuming he's gonna want to start) is kind of hard to refuse. Do you think the unthinkable is a possibility that they plan on signing Jimmy to an extension and that this season may be Brady's last in Foxborough?
Joe Cordone
The Garoppolo situation is the most fascinating NFL story of the offseason and it will continue until he's either traded or the season starts and he's on the Patriots roster. Even then the future will be very much a hot topic. I don't believe this is Brady's last year, and the only way Garoppolo would sign an extension is if that were definitively the case. Otherwise Garoppolo wants to go somewhere he can play. The Patriots could franchise him but that seems like a difficult scenario. I believe Brady plans to play for at least another three seasons.
Paul Perillo
What would be worse - losing Hightower to Jets (and facing him twice per year) or Butler to the Steelers making a difference during the season and in the playoffs?
GP
That's easy – losing Butler to the Steelers, or any other AFC contender, would be much worse because it would be making a potential playoff opponent stronger. Hightower is an excellent player but his addition alone isn't going to vault the Jets into contender status. It would stink to have to play against him twice a year on the Patriots rivals but he's not going to make a huge different there.
Paul Perillo
I love the Patriots free agent moves but what has Gilmore done for NE to earn an outrageous $18M signing bonus?
William Frost
Well then I guess you don't love the Patriots moves because the biggest one involved giving Gilmore a huge contract. I too was a bit surprised they paid so much but free agency is all about what the market will bear. If the Patriots really wanted to get Gilmore signed they did what they felt was right in order to make sure that happened. I like Gilmore as a player and believe he will help the secondary but in all honestly I must admit I never viewed him as a top-of-the-market cornerback. I also never worry too much about the contracts because I feel the salary cap is so easily manipulated that even deals that don't work out are easily eradicated.
Paul Perillo
I feel like the Pats jumped the gun a little bit in the Dwayne Allen trade. Had they waited two days they would've kept Bennett. They usually let the player set the market (Hightower). They set the bar at around $8.5 million PY for Bennett and were wrong. So they trade a pick and pay more for Allen, who's good, but not Bennett. I have to believe if they offer the same contract that GB did in free agency he'd still be a Patriot. "In Bill we trust" yes! I think it won't be a make or break type move, but maybe one he'd like to have back?!? P.S. will they receive a compensation pick on the departure? Maybe that's a factor in the whole thing.
Nick Cabrera
This doesn't take into account if the Patriots really wanted Bennett back. My guess is they didn't, which is why Bennett posted his goodbye to Patriots fans so early – he knew he wasn't coming back. And to be clear Allen is cheaper than Bennett, making around $5 million over the next three years instead of the $7 million Bennett got. Again, you're assuming the Patriots would have wanted Bennett back for $7 million and I'm not sure that's the case. I feel Bennett is the perfect short-term, one-year player. Get one year out of him and let him move on. I feel the Patriots played this one perfectly by acquiring a similar player who is younger for less money.
Paul Perillo
I'm interested in your take on the Dwayne Allen trade. On a scale of Scott Chandler to Bennett, how useful do you think he'll be to the Pats in 2017?
Michael O'Neil
I believe Allen is a better blocker than Bennett and is comparable as a receiver. He won't be as productive in terms of volume but he has displayed good hands when the ball is thrown his way and he's been reasonably productive in the red zone. So much closer to Bennett than Chandler.
Paul Perillo
If the Patriots trade away the fourth-round pick (received via NO trade) - will they still be losing some draft pick for the Deflategate?
Sam Keeson
According to the league office, the Patriots will lose the highest fourth-round pick they possess at the time of the draft. So if they acquire additional fourth-round picks along the way, they will lose the best of those picks due to the punishments handed down from Deflategate.
Paul Perillo