The team has some areas of improvement. Which area do you think Patriots may pick up a player from last minute waivers? Is there any hope for a CB?
Bill Belichick has often used the waiver wire to continue to tinker with his roster after final cuts are made, and even though the Patriots open on Thursday night this year I expect that to continue. Belichick admitted the Thursday opener complicates things in terms of making moves but by guess is there will be further changes to the roster between final cuts and opening night. Tim Jennings is one veteran cornerback who has already been released, although I'm not sure he'd represent much of an upgrade over what the Patriots already have. Belichick and his personnel department will scour the wire and watch teams as closely as they can and see what's available.
Paul Perillo
I have a question about the first interception Tom Brady threw against Carolina. I had always thought that if the receiver and defensive back both have simultaneous control of the ball, it is considered a catch and not an interception. It appeared to me that they both had control of the ball, Aaron Dobson then was contacted while on the ground and then the defensive back took away the ball. If Dobson was down while they both had control of the ball, shouldn't the interception have been overturned upon review?
I didn't see that play the same way you did. I saw Dobson bobble the ball while falling backward and at no time did I ever feel he was in control of it. Charles Tillman came in and wrestled it away while they were falling to the ground, but I didn't see it as simultaneous control. Rather I thought Tillman was the only one who ever gained control, and he did so when he was on the ground. Where I felt replay may come into the picture was where they spotted the ball. I felt Dobson and Tillman were touching when Tillman was on the ground and therefore should have been ruled down by contact, negating the return. The official obviously felt differently, but I thought it was clearly an interception.
Paul Perillo
I like Paul's latest roster projection although I wonder if any players on the practice squad are in danger of being lost as they go through waivers? Also, why is M. Williams' "flexibility" such an asset? Has he shown any real ability to play on O-line or TE for it to matter?
There's always a risk of losing a player anytime you expose him to waivers. That said, most teams like to keep their own players when comprising a practice squad because they're already familiar with the system. The Patriots won't likely use all 10 practice squad spots on their own players but most will have experience in New England. As for Williams, you're right. He's a young player who is unproven in the NFL so whether or not he can play tackle and tight end well has yet to be determined. But his versatility as a backup is what intrigues me and that's why I kept him. That also could change in the coming weeks.
Paul Perillo
Due to injuries and departures before the draft, I was really concerned about our front seven but with Dominique Easley, Chandler Jones, Rob Ninkovich, Jabaal Sheard, Geneo Grissom, Trey Flowers and starting linebackers Jerod Mayo, Don't'a Hightower and Jamie Collins making arguably a more dynamic, disruptive and scheme-adjustable group of defenders than we had last season (with Akeem Ayers and Jonathan Casillas as the situational players). Also, we look pretty sturdy in the middle with Malcom Brown joining Alan Branch, Chris Jones and Sealver Siliga as the 'big boys' in the middle. I'm happy and optimistic about what Belichick and Matt Patricia can scheme up in order to take the pressure off the much weaker secondary and both stuff the run and pressure the quarterback. When did Belichick last have a front seven so promising and full of first- and second-round picks? (By my count, seven of those were taken in the first two rounds, five of them – Easley, Chandler Jones, Mayo, Hightower and Brown – in the first round.) Also, would you say we have the best two quarterbacks in the AFC East?
I agree with your overall assessment of the front seven. It's an extremely versatile group with some talent to be disruptive. The early draft picks are not so rare, however. Back in the team's heyday when it won Super Bowl titles, the front featured Richard Seymour, Ty Warren and Vince Wilfork – all first-round picks – as well as linebackers Willie McGinest (first round), Ted Johnson (second round), Mike Vrabel (third round), Tedy Bruschi (fourth round) and Roman Phifer (second round). So it's a method that Belichick has used to his advantage in the past as well. As for your quarterback question, I think we need to see Jimmy Garoppolo play a meaningful game before we make such a statement. Ryan Tannehill is certainly better at this point, but we'll see what happens when the games start for real.
Paul Perillo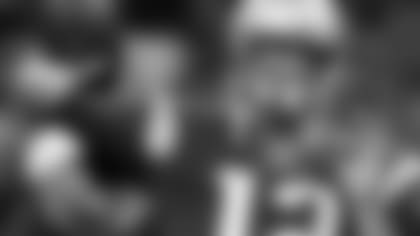 Now the dressing rehearsal has come and gone. Even though Brady was not playing with his top receivers, and even though he did finish with a TD, it's not an impressive performance. Do you think he is distracted by the you-know-what incident? Moreover, I believe it was in 2013 season that you guys said TB12 would have two more solid seasons. Now two years passed, do you think TB12 will be, or has already been the latest victim of father time?
I don't believe the offense's preseason struggles are due to any distractions that Brady is dealing with. They obviously aren't helping, but the much bigger issue to me is the overall health of the unit. Against Carolina Brady was playing without at least five starters – Brandon LaFell, Julian Edelman, Rob Gronkowski, Ryan Wendell and Bryan Stork. That's almost half the offense. Things will be more normal as long as Gronkowski is in the mix. From what I've watched thus far in camp, Brady certainly seems more than capable of continuing to play at a high level this season and shows very little evidence of slowing down. How long that will be the case is anyone's guess, but Brady is in great shape, wants to keep playing and certainly appears motivated to do so.
Paul Perillo
I would be disappointed if Travaris Cadet is cut. If his injury is short-term, some team would surely grab him. He is more talented than James White or Dion Lewis, and if the Pats really want to hold on to both of them, why not let Brandon Bolden go? His only real value is on special teams and the Pats should have plenty of capable bodies there. Besides, Cadet could be used as a receiver, and he could be more valuable than Reggie Wayne, who looks slow and out of synch with Brady and Co.
What are you basing your assessments of Cadet's talent on? I like what I've seen of all three of those players on the practice field but Cadet never got a chance to play in a game while White and Lewis both played well. Cadet is a gifted receiver but hasn't blocked well when asked to, and he spent most of his time split outside rather than in the backfield in New Orleans. He's not a wide receiver but rather a running back who can play outside. Bolden is a versatile player who can do all of the tasks as a running back as well as perform on special teams. His diversity makes him tough to cut. I don't know about Cadet's health and were he might be physically at this stage, but it will be an interesting decision for the coaches.
Paul Perillo
Dominique Easley looked clunky (wearing both knee braces) not much of an impact, then against the Panthers not only him but everyone was playing intense/fluid. If he can stay healthy and impact games against NFL starters; I don't see the Pats trading him anytime soon. Chandler Jones/Dont'a Hightower have and additional year paying them each $7 million. I don't see the Pats keeping both and if I was to choose 1 to keep it would be Jones and try to restructure his contract long term.
I don't know what the question is here so I'll just weigh in. I don't think there's a chance that Easley will be traded. He's a second-year player who was a first-round pick. He's not going anywhere. As for Jones and Hightower, I don't see why they can't both be re-signed. The Patriots have plenty of salary cap dollars to make that happen. If they do need to keep just one then I'd go with Hightower due to his versatility and price tag. He'll cost less than Jones to keep, and unless Jones puts it all together and breaks out this year, I'd rather have a linebacker who can potentially fill more needs.
Paul Perillo
OK fellas, it is tough to compare anyone to Troy Brown as he's a legend amongst us all. However, hypothetically if you had to sign one of the following two players on a long-term contract, would you take Troy Brown or would you opt for Julian Edelman? Late-round picks, same size, both versatile and have done many jobs for the Pats.
That's a tough call but I'd take Brown. His durability really stands out to me next to Edelman, who until recently has had a tough time staying healthy. Edelman is probably the better punt returner and is perhaps more dangerous with the ball in his hands, but Brown durability and consistency separate him in my mind. The numbers are a little different because the game has changed a bit, but I could see Brown routinely turning in 100-catch seasons in this day and age. Like I said, very similar players and both quite valuable but I'll take Brown.
Paul Perillo
My question is all the injuries at WRs and Randy Moss trying to come out of retirement do you think coach Bill would look at Ray Rice for back up at running back? I know we got a good backfield but it would be interesting to see LeGarrette Blount and Rice together in a one-two punch at the goal line.
There's no chance the Patriots would sign Rice. Robert Kraft has gone on the record saying he would never sign a guy like Rice so there's no reason to even speculate whether or not it would happen. And to be honest, I don't think the Patriots need him anyway. He barely averaged 3 yards a carry when he last played, and the Patriots have better options at this point.
Paul Perillo
There has been no sign of Brandon LaFell and I see he is on the PUP list. He was Brady's second favorite receiver a year ago. Is there any information as to what his injury is and how serious it is? Will he be available for the regular season kickoff?
LaFell is dealing with a foot or lower leg injury of some sort because we was seen wearing a boot earlier in the offseason. He has not been cleared to return as of yet so there is definitely a chance that he opens the year on PUP and would then have to miss at least the first six games. He also could be activated before the season and therefore be eligible to play right away. There hasn't been much information regarding his status but with cuts set to hit this week we should learn more.
Paul Perillo
I remembered when Peyton Hillis destroyed the Patriots twice. The Patriots running game is questionable at this point, why wouldn't the Patriots call Hillis for a tryout since he is available. I am pretty sure Bill must have thought about this player at that position, so what's wrong with Hillis?
Well, your memory isn't as good as you think because Hillis only played against the Patriots once – at least he only receiver carries against the Patriots once – and that's the game he destroyed them. He carried 29 times for 189 yards and two touchdowns while playing for Cleveland. That game also took place five years ago. Since then he's done very little. He has exactly two 100-yard efforts in the 39 games he's played since that 2010 season ended. Hillis was a bruising back who took a lot of hits and those guys don't generally last long. The Patriots aren't the only team that's not interested in him.
Paul Perillo
Hey guys, great work you all do. I was wondering if you think signing Fred Jackson, recently released by the Bills is a good idea. Yes he is 34 years old, but B.B. is known for signing older veterans who are considered done (i.e. Reggie Wayne). I feel he is a proven veteran RB who can catch the ball and run between the tackles.
I love Fred Jackson and would love to see the Patriots make a run at him, even if there doesn't seem to be much room on the roster for another running back. That said, he appears to be ticketed for Seattle, where he would reunite with his old friend and teammate Marshawn Lynch. Jackson is the type of classy veteran that Belichick has spoken of fondly in the past, though, so I wouldn't be surprised if there was some interest.
Paul Perillo
I had a quick question regarding releasing players, IR and the waiver wire. Why is it that certain players need to be released, go through the waiver wire before being played on IR (like Tyler Gaffney) and others can simply just be put on there (like Gibson & Tyms) does it have something to do with how long you've been in the league? For example why did Peyton Manning go through waivers after the Colts released him?
It does have to do with service time and it also has to do with the time of year the players is released. And just to make a minor correction, Brian Tyms did need to clear waivers before being placed on IR. Brandon Gibson did not. This is due to the fact that Gibson (7th year) has more than four accrued seasons while Tyms (3rd year) and Gaffney (2nd year) do not. After the trade deadline, all players are subject to the waiver process and that continues until the start of the following league year. That's why Manning needed to pass through waivers when he was let go by the Colts.
Paul Perillo