Hi, I have a friend (who is a Steelers fan) who says that Malcolm Butler is disgruntled about his contract situation and will not play hard this year. His theory is that Butler wants to reduce the risk of getting injured and lose his opportunity of signing a big contract next year. He goes on to say that teams will overlook his drop off in performance because they know what is going on. I don't believe this will be the case with Butler but my friend has a couple of good points.
Greg Beane
I don't believe Butler's effort will be in question this season but in reality there's no way to know how that will play out until the season gets underway. I know he recently was present for portions of the Patriots offseason program and some reports interpreted that as proof of his commitment to the Patriots for 2017. Again, there's simply no way of knowing that for sure until we see him perform. My view is that it is in his best interests to play well and show the kind of toughness and competitiveness that he been known for in the past. That will put him in the best position to cash in when he hits free agency next spring. But it's true that players sometimes grown disenchanted with their situations and no longer play within the team concept. We saw this last season with Jamie Collins and it's my belief it was that more than anything else that led to Bill Belichick's decision to trade him. Butler is still looking to cash in and we won't be able to do so unless he plays reasonably well in 2017, so I believe he'll give his best to the team this season.
Paul Perillo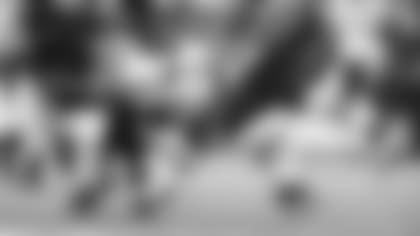 I was wondering why it has leaked out that the Patriots were going to select OG Dan Feeney with pick 72. It seems very un-Patriot like. Do you think this was intentionally leaked to get the attention of their young offensive lineman?
Gary Madera
East Hanover, N.J.
I think it was pretty clear that the Patriots would look at the offensive line in the draft, more so at tackle than the interior due to Nate Solder's pending contract status, but overall as well. Things weren't great for the guys up front in the playoffs and Belichick's roster seems to be pretty deep in most other spots. As for Feeney in particular, I have no idea if the Patriots leaked any such information. He's a player a lot of us had out eye on during the pre-draft process but didn't feel would be available by the time the Patriots picked. It turned out it was pretty close and I believe the reports that indicated New England would have taken him. If it was leaked, perhaps your reasoning is accurate but only the Patriots would know that answer for sure.
Paul Perillo
I am fine with your pre-OTA roster projection except I wonder why D.J. Foster gets cut? And what has Jordan Richards done to have a spot?
Fred C.
That was Andy's projection but it's one I happen to agree with at this point. There are only so many roster spots and having six running backs – Mike Gillislee, Rex Burkhead, James White, Dion Lewis, James Develin being the other five – would be tough. He decided to cut Brandon Bolden, who could also be in the mix. Here's a theory that could help Foster stick around: Lewis could be an excellent candidate for a summer trade. The Patriots just extended White and Burkhead has the ability to catch the ball out of the backfield. Lewis is in his last year so I could see him fetching a draft pick from someone. If that happens I think Foster could remain on the active roster. Either way I'd be surprised if the Patriots didn't try to keep him.
Paul Perillo
Hi guys, my question involves the May 9 tender that was placed on LeGarrette Blount but doesn't involve Blount at all. It involves Martellus Bennett. Could the Patriots in theory have placed the tender on Bennett to potentially keep him and have his salary increase? Or does this type of tender only work after the draft? Can you please explain the rules to the May 9 tender?
Kraemer Soto
First, it doesn't really have much to do with May 9. Teams could opt to use the tender at any time. The Patriots used it just before the May 9 deadline because it allowed them to receive a compensation pick in return if a team signed Blount. The significance of the May 9 date is it represents two months after the start of the new league year. At that point, any unrestricted free agents who change teams are no longer considered part of the compensatory formula. That's why the Patriots opted to use it at that stage of the process. The Patriots could have used it on Bennett as well, but it wouldn't have prevented Green Bay from signing him because they already were willing to lose a comp pick in the process. And in all honestly, the comp pick isn't really much of a factor in this entire case because if a team wants to sign a player, losing a seventh-round pick isn't much of a deterrent.
Paul Perillo
Once again, thanks for helping keep us during the slower season.  The draft is done and OTAs have begun, and so now I am wondering about Butler... is it when, not if a trade? There are a few things about this that just seem very difficult to ignore. First, the reality of the secondary playing with the newly minted 24, for millions more this year than Butler. How many of us would not have an issue with a colleague making 3-4 times more than we did? I can't see any way he is retained on the tag next year at the expected cost, nor do I see a trade in July or so ... overhauling BOTH corners at once is risky business.  So I see Butler around this year, but I really would like to know what your experience tells you is more likely to happen with this issue.
Michael Monk
I discussed this a bit earlier and I don't believe Butler will be an issue during the season, but there's no way to know that for certain. If he does show signs of being disgruntled then that's when I would entertain trade proposals. We saw that with Collins last year. Otherwise, I'd ride it out with Butler, assume he has plenty to play for, and allow him and Stephon Gilmore to form a solid tandem at corner this season. I don't expect him to be dealt at all.
Paul Perillo
Can the Patriots pull of UFA tag on Malcolm Butler next year to their advantage? May it lower his value as teams would have to give a pick, (instead of Patriots being compensated by the league if he simply walks), and that means he becomes a bit more affordable to Patriots to entertain a new contract with him?
Stan C.
Why would a team not be willing to surrender a compensation pick for a top free agent? Butler will likely sign elsewhere very early in the process, and a tender would have zero impact on that. He's get more money than that in the open market and the Patriots will receive a compensation pick regardless. The tender is largely irrelevant for any attractive free agents.
Paul Perillo
If nobody sings Blount, does it mean that the Patriots get him assuming that he sings the contract? And if they do, what happens to a bloated RB roster?
Stuart V.
If Blount doesn't sign by July 22, then the Patriots would be the only team he could play for in 2017. But at this point it doesn't look like Blount plans to sign the tender to stay in New England anytime soon. That could change down the road, however, if the Patriots get some injuries at the position. Otherwise, I can't see Blount playing a role in New England this year and I would assume someone would sign him before that deadline.
Paul Perillo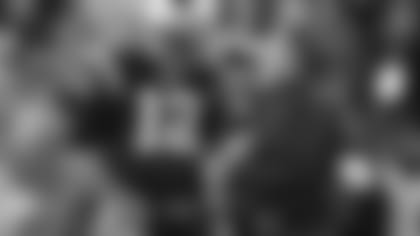 We all know that Tom Brady was the most dedicated Patriot player over almost two decades now, and still, he knows that football is business, and so I wonder if having a promising QB Jimmy Garoppolo on the roster gives him some added incentive to compete for the job and perhaps BB understands that too?
Jacob Larkin
I don't think Brady has ever stopped worrying about somebody potentially taking his place. Garoppolo is still here because Brady will soon be 40 and Belichick knows that is old for an NFL quarterback regardless of how accomplished Brady is. Does Brady get a little extra motivation from Garoppolo's presence? I'm sure he does, but that's not the only reason Garoppolo is still here. Belichick has to be conscious of the fact that he might need a replacement sooner than later and he's buying as much time as he can.
Paul Perillo
Like to begin by saying I enjoy reading the PFW mailbag, as a Pats fan in Australia. Just curious why Pats tendered Blount and not Michael Floyd if done to secure/protect (should other free agents not stick with their new teams) compensatory picks. Wouldn't Floyd count as a higher option/possibility regarding compensation? Also, given Blount's service to the team isn't this being harsh by restricting his chance of signing elsewhere if it affects compensatory calculations for interested teams?
Steve Paris
I don't think the compensation for Floyd would have been any different than it would be for Blount but in my opinion the answer to the question as to why they didn't tender Floyd is they didn't want him and didn't want him. Obviously the tender is not a guaranteed contract but I feel the Patriots simply had no reason to restrict his mobility and allowed him to go. I do feel the decision to do so with Blount was a little harsh but the Patriots have been excellent at maintaining a business-first approach and this is yet another example.
Paul Perillo
Do the Patriots want Blount to sign the tender? Can it be assumed that the roster and/or performance bonus payouts are i) still available and ii) increased by the same 10 percent? Paul doesn't like Blount so could Andy or Fred please explain?
Ralph Colucci
Toronto, Canada
It really doesn't matter what I think in this case, only what the Patriots and the rest of the league think. As of May 16, Blount remains a free agent. Despite the fact that he would command a very modest salary and likely a seventh-round comp pick, he remains unsigned. So again, it doesn't matter that I feel he's an average run-of-the-mill back. The rest of the league clearly doesn't believe he's anything more than that. I don't believe the Patriots want him to sign the tender and they only offered it because I feel they were confident that he wouldn't. If he does wind up with no options and returns to New England, the incentives will remain part of his contract from last year and he would have the ability to earn them once again. Sorry Fred and Andy weren't available to answer this – and that the other 31 teams answered it for me.
Paul Perillo
The only "curse" that Patriots should be concerned about is all the media hype of the "19-0, insane favorite team" and such that BB would need to level off the players' heads. To that extent, I welcome Bill Polian's comments that Patriots are not that good and anything that can fuel Patriots fire vs. competition. As the media guys - do you agree?
Justin Lerchick
Do I agree with regard to a curse? No, I don't. All of the talk surrounding the Patriots being the prohibitive favorite isn't going to make a difference once the season starts. The expectations around the team are not really much different than they always are and effort and commitment are rarely in question in Foxborough. No amount of talk is going to make much of an impact on their success, so no, I don't believe Polian's comments nor any others made about the team will make much of a difference.
Paul Perillo
Do the Pats need to improve the center/guard area given the line was mediocre there last year (see HOU and ATL playoffs)? Nick Mangold would fix that middle area no?
Jim Kelleher
Were you guys at all surprised that Belichick didn't select a center or even a guard in the draft? Personally, I think we ought to at least consider upgrading at center, where David Andrews hasn't exactly impressed. Andrews has been serviceable, but I get the sense that he is a slightly below average center and I think that as Brady gets older we should invest substantial resources in making sure he is well protected. Maybe I'm being a bit unfair to Andrews but I still shudder to remember how badly he got abused by Clowney and Mercilus in the divisional round.
Ben Offen
I do have some concern about the depth along the offensive line, particularly inside. The Patriots obviously addressed the depth at tackle in the draft and various reports indicated the team was interested in taking guard Dan Feeney in the draft but weren't able to. Mangold would be an upgrade at center for sure but the Patriots just extended David Andrews so that's not likely in the cards. I wouldn't be surprised to see a veteran guard come aboard at some point to add to the competition along the inside, even if it's through a trade during training camp like we've seen at times in the past.
Paul Perillo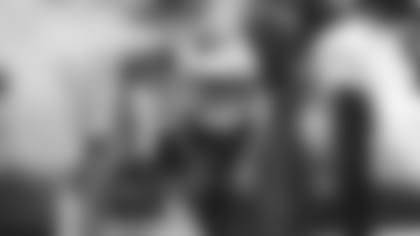 Forgive me if this is a dumb question, but do you think, given the size of Eric Rowe and Stephen Gilmore, Malcolm Butler would play in the slot this year while Gilmore and Rowe man the outside?
Liam Sullivan
I would say Butler probably has the best chance to play in the slot of those three options but I could also see Cyrus Jones or even Justin Coleman in that mix as well. Rowe to me seems more suited for the outside given his size but Gilmore and Butler should have enough versatility to do both. It will be one area to monitor once we get a chance to get outside and watch some of the practices pretty soon.
Paul Perillo
I still don't get opinions that trading Brady, say 1-2 years from now, if his play has a modest age-related decline, will generate as one media pundit put it a "tsunami" in N.E. If Garoppolo is a legit franchise QB, and the Patriots can get say a first-round pick for Brady perhaps by sending him to his beloved LA, then where will the earthquake come from besides perhaps some folks in the media?
Jack Chase
Given the scenario you just portrayed I'd agree with you. Under those circumstances I don't see much of a problem given Brady's age and Garoppolo being a franchise quarterback, as you put it. But what if Garoppolo is not a franchise quarterback? You can't tell me at this stage that he's definitely a legit franchise option since he's played less than a game and a half in his career. What if Garoppolo proves to be little more than average, similar to say Andy Dalton? And what if Brady goes to LA and proves he's still capable of All-Pro seasons and leads the Rams to the playoffs. Are you telling me the media will be the only ones creating waves? That would be an absolute tsunami around here among all concerned. Obviously the truth is probably going to be a little more toward the middle. Brady will likely continue as quarterback as long as he continues to show little to no signs of decline while Garoppolo continues to wait his turn, perhaps under the franchise tag. It's easy to say Garoppolo is the next great thing based off last year but the truth is you never know how he's going to respond over the long haul as Brady's replacement. I'm glad I don't have to pull the plug on Brady, that's for sure.
Paul Perillo