Well fellas, hello again from across the pond in Ireland. Really looking forward to another season starting, I have been watching the top 100 players of last season on NFL.com and the debate as to who was the best QB. I think there is little doubt that based on last season's regular season it was Peyton Manning. However, when the argument is raised a lot of people point to the fact that Manning completely runs the offence, he has complete control and calls the plays from the line of scrimmage. Just wondering what Brady's element of control is in our offence. I always thought it was pretty close to what Manning does and yet Brady never seems to be included as highly as Manning with regards to running the game from the line. Cheers.
Rob Masters
There was a time, about a generation or more ago, when many of the best NFL QBs were also the play-callers for their teams. Not so any more. Offensive coordinators mostly do that now, and quarterback mostly run what the coaches want. Manning is an exception in that he has so much freedom at the line of scrimmage, his audibles and checks essentially make him a play-caller, even though he does have someone on the sideline giving him instructions throughout a game. Brady operates under very similar circumstances, but you're right: there does seem to be a sense that Manning is credited more with running the show and making his own decisions.
But I wouldn't worry too much about what some random list says. We all know the differences between Manning and Brady are miniscule, that they're two of the best all-time players at the position, even at their rapidly advancing ages.
Erik Scalavino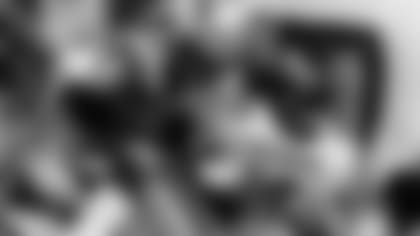 Chandler Jones and Rob Ninkovich played the most snaps of any DE in the league. Will that change this year to keep them fresh?
Chico Baku
Jones and Ninkovich certainly were on the field far too often in 2013, and that likely led to a decrease in their productivity as the year wore on. Fatigue had to have taken its toll on them, but they still performed valiantly. The Patriots had little choice, however, but to keep their starting defensive ends on the field as much as possible because there was very little quality depth behind those two. I hope and expect that to change this season, with the addition of veteran Will Smith and a potential year-two jump from Michael Buchanan. It's also possible that first-round draft choice Dominique Easley could enter into the DE mix, even though he played mostly tackle in college.*
Erik Scalavino*
I've got a two-part question. First, it seems to me that the #2 CB spot should be Logan Ryan after such a good rookie season. Granted [Devin] McCourty had a good rookie year at CB and feel apart, though Ryan showed a lot of football smarts and playing on the side of [Darrelle] Revis, I think he would benefit a lot from that. Your thoughts? Part 2: Any chance the Patriots look at free agent Fred Davis? He's still young at 28, good size, can play. That's a position that needs some depth, especially till Gronk shows he can stay healthy for the entire season.
Steve DeMoura
I'm assuming the Patriots didn't throw a wheelbarrow full of money at Brandon Browner so that he could be a bench-rider. And despite a poor performance in the AFC Championship Game at Denver, Alfonzo Dennard has done nothing to lose the number-two corner job he won outright last year. Ryan is an interesting young player, and one who will compete for perhaps some playing time as the nickel corner, or a backup to one of the outside spots, but I'm not convinced yet that he's a bona fide starting corner in this league. He has potential, no doubt, but he needs to improve more for me to be as optimistic about him as you are, Steve.
Davis? He's currently serving an indefinite suspension by the NFL. Yes, the Patriots signed the aforementioned Browner, who also has a suspension to serve this year, but the team already knew it was a finite one (four games to start the regular season). Davis is a talented player with a troubled past (look it up) and an uncertain future. Not the kind of person I would want this team to bring in under any circumstances.
Erik Scalavino
We hear a lot about a great route runner. For example, RG111 said that TE Jordan Reed is a great route runner. Please define that and who would you say is the best on the Pats? Thanks.
Russell Forey
From its roots as a game of brute force, American football has grown into of precision. Yes, the players are much bigger and stronger than ever, but in today's game, technique and minute details in execution can make more of a difference than pure speed and/or strength. As a result, offenses have become more and more reliant on "timing" patterns, where a QB is throwing not always to a player, but to a spot on the field where that player is supposed to end up when the ball arrives there. Great route runners, therefore, are those that can run the route they're supposed to with the kind of precision needed to be in the right spot.
For example, if the ball is on the offense's 26-yard line, and a particular pass pattern calls for the receiver to run 7 yards, then cut to the inside, a great route runner would cut off his route at the 33… not the 32 or the 34… because that's where his QB expects him to be. What's more, if the route calls for a sharp cut – think 90-degree angles – and the player "rounds" that corner, he'll be drifting off by a matter of a few feet, but that may be just enough to throw the timing of the pattern entirely off and result in an incompletion or even an interception.
Great route runners also have instincts and can read the QB's mind. For instance, say it's 3rd-and-8, and the play call has that receiver running the 7-yard in-pattern we talked about. Obviously, if he makes the catch, he's still a yard short of the first down. A good receiver knows that in certain situations, like these, he has to get to the first-down marker, at least. And if the defense is hanging back a bit, it might make more sense for the receiver to adjust his pattern here to pick up the first down. A good QB will anticipate this and either signal to the receiver to do this, or notice what the defense is giving him after the snap and expect his receiver to compensate. Good route runners can do this more often than not.
On the Patriots, I'd say Gronk is a tremendous route-runner, followed closely by Julian Edelman.
Erik Scalavino
Hey, big time fan of you guys and I'm a huge Pats fan and I live in Michigan! Okay I was having this debate with my friend and I was wondering if you guys could give me your opinion. Who do you think is better on the field when healthy? Rob Gronkowski or Calvin Johnson? Thanks!
Tim Adams
Wow, great question, Tim. Very difficult to choose sides here. I've seen both players in person and am impressed by both. I'll give a very slight edge to Gronk because I've never seen a defense be able to shut him down, even with double teams. Johnson usually can beat the double team, too, but if you take Johnson out of the Lions offense, they can still move the ball. Gronk's impact on the Patriots offense is undeniable. Plus, as great a pass catcher as Gronk is, he's equally skilled as a run-blocker.
Don't get me wrong, I would LOVE to have Calvin Johnson on in Foxborough. He's one of the best receivers in the game today and a difference-maker on any offense. But if you ask me to pick one or the other, assuming they're both perfectly healthy, I'd have to go with Gronk.
Erik Scalavino