I have been a subscriber to the paper for the past eight years or so and, believe it or not, had never listened to the "PFW in Progress" podcast. It is MUST LISTEN entertainment and information. I am in sales so I am in my car driving for hours at a time and your podcast is fantastic entertainment and provides the best analysis of the Patriots found anywhere. I find myself laughing out loud several times during the two-hour shows and can't wait to hear each day's new stories from Fred, Andy, Paul and Erik. I love it when the topics deviate from the football field and important questions like whether mayonnaise is a salad dressing, what type of people drive a Subaru and the dangers of Lyme disease. Fantastic, fantastic stuff and I can't recommend it enough to Patriots nation! Quick question: What percent chance do you think Jonas Gray will make the squad this year?
First, thanks for all the nice words, Steve. Much appreciated. As for Gray, I think he's pretty close to a lock to make the roster. Obviously there aren't many absolute certainties but given the fact that he's been the only "every down back" to stay healthy and on the field his chances are excellent. LeGarrette Blount is still the likely lead horse but his injury and one-game suspension mean someone will have to be ready in his absence. Tyler Gaffney also missed a lot of practice time with an injury so Gray got a lot of reps and performed well with them. He's shown some quickness and looks to be a bit lighter than he was last year. I'm not sure if Gray can be a true lead back in the NFL but I'd be surprised if he didn't stick around to provide depth at the very least. He's earned it so far.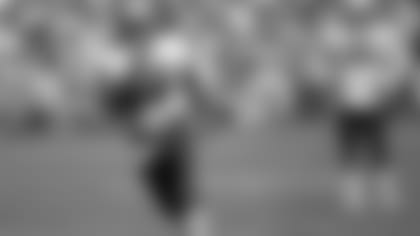 How is James White doing this summer and do you think he will play?
White has his moments during camp but still searching for some consistency. On the positive side he's been on the field every day, no small feat in this camp, especially for running backs. He's gotten plenty of reps both as a runner and receiver. He's caught the ball extremely well and looks very comfortable doing so. On the negative side I haven't seen much explosion from him with the ball in his hands. He also fumbled on one of his carries between the tackles, something he's going to be asked to do occasionally if he is to fill Shane Vereen's role. And I haven't seen him show the ability to pass protect – one day he whiffed trying to pick up a blitz. The latter fact is particularly important for a third-down back. Overall I've seen more good than bad from White but not enough to say he's done enough to win playing time just yet. Travaris Cadet has been more impressive in his opportunities – although his pass protection needs work as well. He's also currently hurt so White will get more chances.
Paul Perillo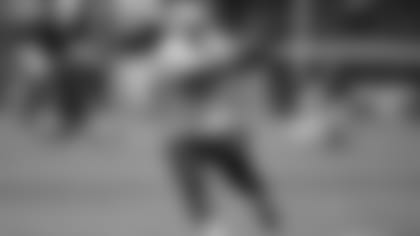 Since the Texans and coach Bill O'Brien have familiarity with Patriots players and have huge need for a starting running back, any chance Jonas Gray could be dealt to them for secondary help?
The Texans will definitely miss Arian Foster (although he's not expected to miss the entire season) but I'm not sure Jonas Gray is going to make them feel that much better about the situation. Gray is more of what they have – Alfred Blue, Chris Polk – backups who are capable of filling in. I'm not sure the Texans would be willing to give you much for Gray, certainly not any defensive back who could improve the Patriots secondary significantly.
Paul Perillo
I am wondering what's been made of the Jabaal Sheard signing? How has he looked so far?
I'm intrigued by Sheard and have been since he came out of Pitt several years ago. He's a solid pass rusher and I believe he could add some production to that area with Chandler Jones and Rob Ninkovich. Sheard has been active throughout camp, occasionally flashing an edge rush during 11-on-11 work and making his presence felt. It's hard to gauge exclusively off practice but I feel he's a strong addition to the front seven.
Paul Perillo
Is training camp more on just the fundamentals of "doing your job" or are offensive and defensive schemes being introduced early?
Bill Belichick tells us often that the spring camps are for teaching and training camp is for evaluation. In others words, the system gets installed starting in the spring so by the time training camp arrives the schemes are already in the process of being in place. Of course there is more to install as camp unfolds – and even into the regular season – but there is plenty of system work being done. So during camp there is plenty of installation going on.
Paul Perillo
Early it was asked if the Patriots should eventually retire Big Vince's number and the answer was only if he gets inducted to Canton. That said, do you think he will be inducted to Canton? In my biased opinion I certainly believe he deserves it, but that's coming from a Pats fan who saw him every week. How is he viewed nationally?
I have a lot of respect for Wilfork's career but I don't view him as a Pro Football Hall of Famer. I don't look at him as the dominant defensive player of his era. He's never been in consideration for Defensive Player of the Year or those kinds of individual awards, which are indicative of such dominance. That by no means takes away from Wilfork's accomplishments – he's been to five Pro Bowls and a member of two Super Bowl champions – and has been a steady force at an unglamorous position.
I'm really looking forward toward the production of our front four on defense, how do you think they will do this season and which player out of the four will do the best? I'm thinking Chandler Jones but I'm wondering how you feel about it?
I guess that question depends on how you would quantify "doing the best." If you talking about sacks then I'd agree with your pick of Jones. I feel he will lead the team in that category as long as he's healthy. But if we're talking about overall play – applying pressure, playing the run, etc – then it becomes a little tougher. I like what I've seen from Malcom Brown thus far and I believe he can be an immediate impact player. He's big enough to take up space inside and athletic enough to move around and make some plays. I also believe Rob Ninkovich is as consistent and solid as they come. His ability to rush the passer and play the run makes him my pick.
Paul Perillo
Guys started listening to the show early last year and you guys are great at what you do as far as analysis on the team. Two questions: seeing that Jimmy Jean is 6-3 do you guys see him as a Brandon Browner type role as far as matching up with taller receivers if he makes the team and No. 2 what have you seen from Dominique Easley and Malcom Brown as being a 1-2 punch on the defensive line?
I haven't seen much of Jean during camp to be honest. He hasn't received many reps and when he has been in he hasn't really done anything to distinguish himself. He definitely stands out in terms of his size but based on what we've seen I'd put him in the extreme long shot category to make the team. As for Brown and Easley … as I said earlier I've been impressed with Brown. Easley … not so much. He's been underwhelming so far other than an occasional flash in 1-on-1 drills. I like the idea of having two differing body types at defensive tackle with a big space eater next to a smaller more athletic penetrator. So far I haven't seen enough from Easley though.
Paul Perillo
Being an alum of Tarleton State University, I was wondering how Rufus Johnson is performing in camp and what you think his chances are of making the roster.
Johnson is a big guy (6-5, 280) almost in the Levon Kirkland mold. He stands out when he's lined up on the outside as an edge rusher and he's occasionally flashed in that role. Most of his reps have come with the backups so I'm not sure exactly what to make of him yet, but there should be some jobs available to win in the depth linebacker positions. I'd say he's a long shot but I'll be watching him carefully during the preseason to see if that big body shows up on special teams.
Paul Perillo
[wysifield-embeddedaudio|eid="347381"|type="embeddedaudio"|view_mode="full"]
I'm a Patriots fan from Brazil. With what we saw until now do you see anyone rookie or free agent linebacker being part of the 53-man roster? Or anyone that impressed you guys? We have to have some depth in this position, because Jerod Mayo and Dont'a Hightower are coming from injury.
I agree with you about the need for depth at linebacker. It's one of the thinnest positions on the roster, but Belichick also has the ability to use players like Chandler Jones, Rob Ninkovich and Jabaal Sheard as both defensive ends and outside linebackers if he so chooses. He also has veteran newcomers like Dekoda Watson, Jonathan Freeny and Eric Martin to potentially fill in, as well as the injured Dane Fletcher. Of this group I'd say Martin has flashed the most during camp but Belichick could go in a number of different ways when comprising his roster. Too early to call.
Paul Perillo
How have the linebackers Collins, Mayo, and Hightower played and what do you think they can accomplish if they all are healthy?
This figures to be the strength of the defense. Collins has crazy athleticism and it shows up on the practice field almost daily. He's been solid. Mayo has been surprisingly active in this camp coming off a serious knee injury. He's looked focused and sharp … and physical. He's showing no signs of being affected by the injury. Hightower hasn't done much since he's still in his red, non-contact jersey coming off his shoulder injury. This trio, if healthy, will perform very well.
Paul Perillo
I think the offensive line is hugely important and underrated at times. I would like to hear more on them. So what are your impressions on the line so far in camp? How do some of these new guys like Shaq Mason and Tre' Jackson look?
It's been tough to evaluate the line so far because there are so many guys missing. As an example, on Aug. 10 the group included, from left to right, Chris Barker, Mason, David Andrews, Jackson and Cameron Fleming. Not surprisingly that unit did not hold up well trying to protect Tom Brady that day. Jackson to me looks more ready to play right away of the two rookies. Mason is definitely talented as well but his transition from college is greater than Jackson's, and he's struggled handling some pass protection duties at times. Injuries could be huge, though. Bryan Stork missed time and Ryan Wendell has yet to practice. Sebastian Vollmer has been slowly brought into the mix. If everyone is healthy I feel the line has a chance to be solid but that's a big if at this point. I share your concerns about this group.
Paul Perillo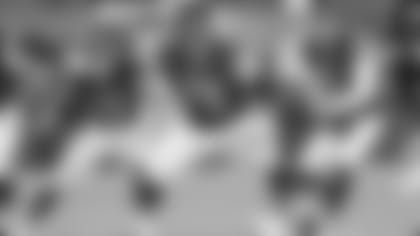 I haven't been following the team as closely as I normally do (I find myself doing work at work all day these days) so I have to ask if the trade for OG Ryan Groy from the Bears signifies that BB whiffed on the pair of sixth-rounders or is just a minor roster adjustment?
I think it has a lot less to do with whiffing on picks as it does with roster management. The depth of the offensive line is a problem and with preseason games to be played that's an issue. I'm not sure of what Groy will provide but at the very least he'll be available to fill in until the front-line guys return. So I don't think Wells was necessarily a whiff but rather expendable in order to fill a more pressing need.
Paul Perillo