While I think the Nate Solder extension is OK, I am really concerned about losing [Jamie] Collins, Chandler Jones, and [Dont'a] Hightower. Have there been any contract extension discussions with those guys?Mike Iacobacci
Mike, I wish I could tell you that PFW is allowed to sit in on contract negotiations between players and the Patriots front office, but that just isn't the case. Nor have we heard any rumors of contract talks taking place between any of the three players you mentioned. That's not to say there aren't discussions taking place behind closed doors, but if they are, we're not aware of them.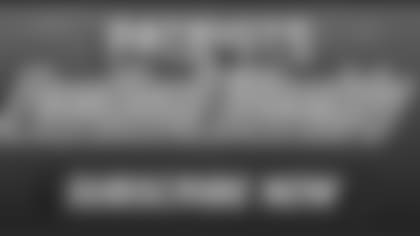 What we do know is that both Jones and Hightower, the team's first-round draft choices in 2012, had their fifth-year options exercised by the Patriots earlier this calendar year. That means that both are under contract through the 2016 season, at the very least. As was the case with Solder last year, the team exercised his fifth-year option, then waited till this, the fifth and final year of his deal, to negotiate an extension. My guess is, if the Patriots want to keep Jones and Hightower, or one or the other, they'll wait till 2016 to do a new deal.
Collins, as a 2013 second-round pick, does not have the fifth-year option in his contract (that's only for first-rounders), so, you might see an extension for him come sometime next year as well. The question is, how many of these three will remain Patriots beyond 2016? If I were to guess today, I'd say two out of three would be the priority, with those being Collins and Hightower, in that order. Jones would be nice to keep as well, but my preference would be to work on the other two first. Erik Scalavino
Am I crazy to think that Chandler Jones is overrated? I see him as someone who has the big numbers against the weaker teams and can be missing against top notch competition. He is marginal against the run and overrated against pass.
When it comes to stopping the run, I agree, Jones is not at his best, but to be fair, he is often put in a position that does not suit his skills in that regard. Jones is best as a 4-3 defensive end, but frequently, we see him as a 3-4 end, and it is in these times that he is susceptible to the run.
As a pass rusher, he is decent, though not a superstar, nor will he ever be. He's a solid, but his biggest problem throughout his career has been his ability to stay on the field for a full season. That has contributed to his lower-than-expected sack totals, for sure, but your larger point is valid. He's not ever going to be a high-teens sack artist, at least not on a consistent basis. If you get 8-12 sacks a year from Jones, that's about right. Erik Scalavino
Hey guys! I just had a question regarding the run game. Now that San Diego drafted Melvin Gordon, do you think there's any chance the team tries to trade for Danny Woodhead and bring him back into the fold? He seemed to do well when he was with the team the first time around and it'd be nice to add a little more veteran experience to the backfield.
No. The drafting of Gordon by San Diego has no impact on Woodhead's status with the Chargers. They are two completely different types of running backs, for one thing. Plus, Woodhead has become an integral part of the San Diego offense, as the team's general manager declared last summer when the Chargers gave Woodhead a two-year extension on his contract. Besides, the Patriots already have their new versions of Woodhead in Dion Lewis and James White. Erik Scalavino
Great win to start the season! I see that the d-lineman changed numbers. Do players choose, or does the team hand out numbers? Thanks!!
It's a combination of both, Bob. Initially, most players are assigned a number when they come in as rookies. Often, it is a number that is non-traditional for their position because the regular numbers are spoken for already by other players on the roster. Once the final cuts are made and the 53-man roster assembled, teams typically give the players who survive the cut the option of changing to a more traditional number. That was the case with both Trey Flowers and Geneo Grissom, two rookie Des who had unorthodox numbers during the preseason. Now they're both where they belong in the 90s.
Meanwhile, first-round pick Malcom Brown, who already had a traditional number to begin with (92), decided to change to another number he apparently felt more comfortable with (90). A player can request a number change anytime he likes, but it has to be approved by the team and fall within the NFL's guidelines for jersey numbers for each individual position. Erik Scalavino
Hi guys. I read this every week. I have a simple question. Why don't the Patriots want Jonas Gray? He looked good this preseason.
While Gray has shown some flashes in his brief career here, his body of work clearly left much to be desired. We got to see him in two training camps, and I was never overly impressed by what I saw from him. He had his moments, yes, but never on a consistent enough basis. I can only assume the coaching staff saw the same thing, and that's why Gray is no longer a Patriot. Erik Scalavino
Greetings from Scotland, you guys. Can you explain how much the salary cap is and how it works? I know it's probably a fundamental question for all your listeners, but here in the UK, we're not so well acquainted with the details of what might be basic knowledge to you guys. Thanks for explaining the difference between PUP and IR in your recent Q&A session. Lovin' your programme [PFW in Progress].
This is a question that deserves a more thorough answer, but we don't have enough space to do so. I can give you a quick primer, though.
The NFL's salary cap changes each year (usually goes up). In 2015, the most any team can spend on player contracts is roughly $143 million. There are adjustments that can be made, such as carrying over unused cap space from a previous year, to give a team a higher (or lower) cap number than other teams in any given season.
For accounting purposes, the total value of a deal doesn't count in its entirety against a team's cap for any particular season. What does count is the player's base salary, the prorated portion of any signing bonus he receives, plus any incentives that are deemed "likely to be earned." That's why you'll often hear that Player X received a 4-year, $50 million deal, for example, and that he counts only a certain amount against his team's cap in that first year of the deal.
Again, there are so many more convoluted rules and accounting tricks to know about the cap, but these are a few of the basics. If you'd like an unofficial (but generally fairly accurate) snapshot of New England's salary cap situation at any given time, there is a fan-produced website, PatsCap.com, which draws its information for various media sources and is cited often by mainstream press when referencing the Patriots' situation. You might like to check that out to learn more. Erik Scalavino
I noticed this Sunday that there were some pylons knocked over that had cables attached to them.  Then during the first Monday night game, they showed a replay using a camera mounted inside the pylon to see if the receiver reached the ball into the end zone.  Do you think this is a trial-run of Bill's end zone camera idea?  The NFL is having the networks try out the cameras first, and then potentially mandating them in the future?
Yes, during the offseason, the NFL approved the use of pylon cameras for ESPN's Monday Night Football games this season, to test further Belichick's proposal for fixed camera technology in the end zone and sideline areas. You may have also seen them used during the College Football Playoff National Championship this past January. If this year's experiment proves successful, it could help Belichick's proposal become a reality. Erik Scalavino
I'm going to be on my honeymoon for three Patriots games this season. Is there any where online that replays the games? I'll be in Barcelona, then Italy.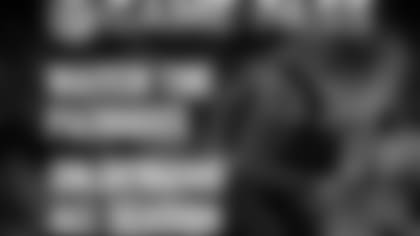 Congratulations, Ryan! Having been to both places, I can guarantee you'll have a great time. If your loving and obviously very understanding bride-to-be is willing to let you spend nine hours of your honeymoon watching football digitally, the best and most legitimate source for you would be to **subscribe to the NFL's Game Pass** feature on NFL.com. It's what we at PFW use to watch film the day after each game.
Now, if you're looking for live broadcasts on the web or your smart phone, you can also get Verizon's app which allows you to stream games live on your mobile device.
Hope this helps… but if you really want my advice, just take a few seconds to check the final score. It's your honeymoon, after all! Focus on that, your wife, and the gorgeous places you'll be visiting. Even if you watch the games, you're never going to remember what happened  25 or 50 years from now, but you'll always remember your trip to Spain and Italy. Erik Scalavino