What an incredible finish against Houston. If that's a microcosm of what the season will be like it will be a roller coaster of a ride. That said, my question is, with the current roster, which side of the ball should be easier to fix. The offensive line in trying to protect Tom Brady and create running avenues, or the defensive line in getting pressure on the quarterback and getting off the field on third down?
Michael Hanrahan
Interesting question Michael and obviously one that has no true answer. I'll say the offensive line should be easier to fix because I believe the pieces are in place for stronger play on that side of the ball. The Patriots were without Marcus Cannon against the Texans but otherwise have the same five guys available that played throughout the 2016 season. I do not believe this group is perfect or the most talented front in football, but it is capable of performing better than it has this season both in pass protection and in the running game. The defensive front is a work in progress. Yes Alan Branch should be better than he has been thus far but otherwise we're dealing with some young and untested players like Deatrich Wise, Adam Butler and Cassius Marsh trying to fit in. There hasn't been much pressure on the quarterback and the play against the run has been inconsistent as well. My feel is the talent is higher on the offensive line than the defensive line so that's why I feel the corrections would be easier to make on offense.
Paul Perillo
Which player would you rather have: pre-ACL Dion Lewis or the current James White? Love both players. I think most would pick James White, but I feel like Dion was more elusive and dynamic prior to his unfortunate injury. What are your thoughts?
Steven Van Norman
I actually think your prediction of who most would take is off. I feel pre-ACL Lewis is the pick and I believe most would agree. Lewis was electric for that short period of time in 2015, making guys miss with regularity and showcasing an explosiveness as a true running back that White has never done. White is really good as a receiver and always makes the first guy miss. But he's never shown the running ability as a ball carrier that Lewis did early in 2015. Fortunately the Patriots have both.
Paul Perillo
Usually, there is nothing new under the sun, but I do not remember the Patriots ever going with two linebackers on defense since Bill Belichick arrived. Is this something new the Patriots are trying? If it is, can you do me a favor and tell Bill that it isn't working very well? They only had two linebackers on the field over 90 percent of the time again against Houston. The result was a bunch of great big huge defensive lineman running around trying to catch Deshaun Watson, which would have been comical if the Texans weren't scoring on half (6 of 12) of their drives. The Patriots only sacked Watson twice. I am inclined to believe that a blitzing David Harris would have been more effective than having a third safety (Duron Harmon) out there over 40 percent of the time. What's the story? While it is all well and good to have Tom Brady, making him throw for a fifth touchdown to close out the game in the dying seconds is a bit over the top, no? They were lucky the officials didn't overturn the catch because as well as Cooks hid it, the ball did hit the ground and moved a bit before he jammed his right arm under it. Just sayin'
Ralph Colucci
Toronto, Canada
Actually the defense has featured two linebackers quite often over the last several seasons. The front has morphed into something of a 5-2 with four down linemen and an edge guy standing at the line. Rob Ninkovich played in this manner quite often. Last week it was Cassius Marsh. In the past Dont'a Hightower and Jamie Collins played quite often as the only true linebackers. It all depends on how you want to classify the various personnel, and Belichick often downplays that stuff because he's not overly concerned with the names of the positions but rather the responsibilities of the players. Clearly things need to get better on defense or Brady will be needing to provide heroics every week – and careful with your description of the game-winning touchdown. You don't want to rile up Patriots Nation. It was a close call and one that I feel should be a catch every time, but in the NFL we've all seen the officials rule differently because the ball did move slightly. Fortunately they used some common sense.
Paul Perillo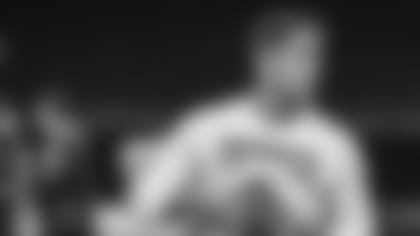 Even for an offensive line genius like Dante Scarnecchia, the Pats offensive line looks one more injury away from becoming a danger to Tom Brady's health. Jimmy Garoppolo to San Fran for Brian Hoyer (as backup) and Joe Staley to help both teams? Also, I might have tracked the plays poorly, but is the David Harris experiment over? With teams running up the middle, you'd think that he's exactly the type of run-stopper that the Patriots REALLY need on D, but he's invisible. What's happening there?
Pete C.
The Patriots reportedly turned down the No. 12 pick in the draft for Garoppolo in the spring so I doubt they'd trade him for a tackle and backup quarterback now, but I understand your larger point and I agree with it – the offensive line needs to be better. I'm not sure there are players available who could improve things but it's definitely something worth pursuing. Perhaps Duane Brown from the Texans could be had given his holdout situation, although it would be unlikely that Houston would want to deal with the Patriots. Harris simply hasn't played so the only thing we can take from that is Bill Belichick doesn't believe he's one of the best options the Patriots have on defense. He played in four snaps against Houston, a team that likes to run the football and did so 32 times. If Harris doesn't have a role in that situation then my guess is he won't be around much longer.
Paul Perillo
Who would you vote as the Pats offensive player of the game? At a glance it would seem Brady throwing for five TDs, nearly 400 yards and that game-winning drive would lock it up, but what about Rob Gronkowski's day? Not only did he get 89 yards receiving with a TD, but he was making key blocks on the end of the offensive line for Brady on three of the other TDs, including the game winner. Maybe blocking isn't sexy, but the Pats definitely don't win without him. And maybe they get beat down without him.
Brendan Battey
I'd actually go with Brandin Cooks, whose deep speed opened up all kinds of space underneath for Gronk and Chris Hogan to make plays. Brady and Gronk were both excellent and deserve mentioning, but Cooks opened the day with a great catch on a bomb that led to the first touchdown, and that helped the Patriots find space in the middle of the field all day. Then he closed things with a terrific catch for the game-winning touchdown. Cooks would be my choice but all three are worthy.
Paul Perillo
Can Shea McClellin or Kyle Van Noy cover running backs and what do you think is a bigger need: inside linebacker or a starter DE/OLB?
Gregorio Ladeira
McClellin really struggled in that department last year and so far this season Van Noy has struggled as well. It's not an ability that many linebackers possess and certainly the Patriots have had a hard time dealing with running backs as receivers thus far in 2017. Van Noy often appears to go for the ball before he secures the tackle, which is really dangerous and has proven costly at times. But as sketchy as the linebackers have been I'd say defensive end is the bigger need. The front is having a hard time setting the edge and putting pressure on the passer. That's allowing quarterbacks the time to survey the field as well as escape the pocket. There is very little depth at both spots but end has fewer answers.
Paul Perillo
There is a lot of chatter about quarterback Taylor Heinicke being signed to the practice squad, but I have seen nothing to confirm this from the Patriots. What's the story?
Joe Love
The Patriots announced Heinicke's signing Sept. 23 and the release was on Patriots.com. Heinicke spent time with the Vikings in the past and he's an undersized (6-1), athletic quarterback who can extend plays with his legs. He'll likely be given some time to show he can learn the system on the practice squad while also providing an athletic option to help the scout team give looks to the defense when the Patriots face mobile quarterbacks like this week with the Panthers.
Paul Perillo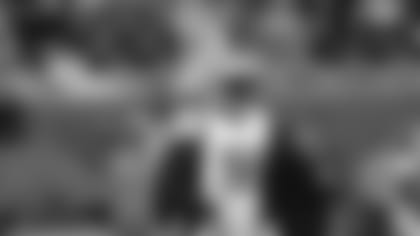 Do you think that this year has been one of Bill's worst in terms of managing the 53-man roster and reserve lists? Seems to me like Vincent Valentine and Malcolm Mitchell really should have started camp on the PUP list. This would have given the team the option of activating both players later in the season without them counting as one of our two players designated to return from injured reserve. With any luck, we don't suffer any more serious injuries and it becomes a moot point.
Sam Becroft
Well Valentine was eligible to start camp on PUP because he was healthy at the time and took part in most of the practices. He was injured at some point during the preseason, which means he was not a candidate for PUP. Mitchell is a different story and possibly could have done so, but I'm not sure he was a candidate either. Mitchell took part in the first practice of camp, meaning he was healthy enough to do so. That alone made him ineligible for PUP. But he did miss the second practice so it's possible the Patriots could have opened camp with him on PUP and allowed him more time to get healthy. He did take part in preseason games, however, which means he was healthy enough to do so. In order for any player to open the regular season on PUP he must start camp on PUP. Therefore once a player takes part in a single training camp practice, he becomes ineligible for PUP. So in both cases it wasn't an option, and in Valentine's case it would have made no sense because he wasn't dealing with any physical concerns when camp opened.
Paul Perillo
Isn't getting too excited about Phillip Dorsett or Dwayne Allen a bit premature? We know from experience that it can take a long time to pick up the offense or really build chemistry with Brady, so should we be looking at a long-term view? Should we be waiting until next year until we can make a judgement on how deep our receiving corps really is?
Richard G.
I guess this all depends on how excited you are about Dorsett and Allen. Personally, I haven't really heard too much excitement with regard to either player, with the possible exception of occasional mentions of Dorsett's elite speed. But in terms of their contributions to the offense, I don't think anyone is expecting too much. In Allen's case he's really a blocking tight end so I wouldn't expect much of anything from him as a receiver. The depth of the receiving corps comes from Cooks, Hogan, Amendola, Gronk and the backs, which I believe is a tremendous amount of options in terms of passing game weapons.
Paul Perillo
What is Julian Edelman up to now? Is he in the meeting rooms/sidelines helping the other guys out, or does he do his own thing now that he is out for the season?
Derek Reynolds
We have not seen Edelman since he was placed on IR but a report indicated he was still waiting for the swelling to subside before he undergoes surgery on his knee. I wouldn't expect to see much of him throughout the season but I would be surprised to see him turn up from time to time once he's far enough removed from surgery. Edelman's main concern at this point should be getting himself in position to rehab as quickly and effectively as possible to get ready for 2018.
Paul Perillo
I had a question about the Patriots locker room postgame. Why is Matthew Slater always the one to break the team after the game? How is someone who is solely a special teams player able to have such a prominent position in terms of locker room dynamics? This isn't meant to bash Slater, just an interesting dynamic given that many other players have much larger impacts on the game.
John McEnroe
You cannot be serious with that name, John. While we're at it I'm not sure you're serious with this question. Few players have been as respected in the Patriots locker room over the last 20 years as Slater. What better option is there for the ultimate team role of breaking the team down after victories? Slater to me personifies what it means to be a teammate in a sport that is 100 percent about the team. I've never seen a more worthy individual perform those duties.
Paul Perillo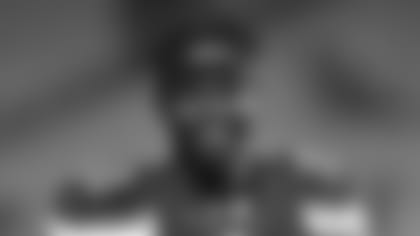 Heard a rumor the Josh Gordon could be reinstated soon. With all the picks the Browns have next season and their current roster, any chance the Patriots throw a fourth-rounder to the Browns? He can't be part of their long-term plan given his history and the Patriots have righted the ship of several troubled players.
David Deacon
First I'd say there's very little chance of Gordon being reinstated anytime soon, and there's even less of a chance that the Patriots would take him even if he does. Second, why would a team give up anything for a player with such a past? Gordon has immense talent but hasn't proven to have the ability to stay out of trouble and on the field. I don't see that changing. I'll pass and if returns and helps out another team, I'm good with that.
Paul Perillo
I haven't seen or heard much from Dwayne Allen so far. Is this another former star that can't grasp the Pats system? Or is it too early to tell or am I missing something?
Stephen LeShane
I touched on Allen a bit earlier but I will repeat what I said. Allen is not nor has he ever been a star. In 60 career games Allen has 126 catches, which translates to about two per game. His career high was 45 set as a rookie. Since then his best is 35 last year. He's never been a guy who's made much of an impact in the passing game, other by catching an occasional touchdown. He does not look comfortable in the offense and when Brady throws his way things don't look quite right. So the slow transition thing certainly seems to be in play. But at his best Allen has never been anything resembling a star. He's more of a blocking tight end and that's the role he'll serve with the Patriots.
Paul Perillo
Do you think Dion Lewis hasn't received as much playing time because they know they have James White and Rex Burkhead and aren't sure Lewis can stand up to a whole season of punishment and still be the dynamic player he was a couple of years ago? Do you think they believe he is capable of the things he did in 2015 and they're maybe holding out till late in the season to let him loose? Or has he lost a step and just not as good as the other two at this point in his career? Also, I haven't heard anything about what is wrong with Malcolm Mitchell. Do you know what his injury is and if so what can we expect from him later in the season? What week will he be eligible to come off the IR?
Rob Lonsdale
I think there's probably a little bit of truth in both of your points about Lewis. I'm sure there's some fear about his ability to hold up over an entire season and they probably also see a bit of a decrease in terms of his explosiveness. I've felt since the spring that Lewis would be a good candidate to be traded and perhaps that will still come. But there's no doubt through three games that Lewis has been an afterthought, and that was the case even with Burkhead missing the Texans game with a rib injury. As for Mitchell he's dealing with some sort of leg injury. It could be related to knee problems that he's dealt with in the past and it also could be something like a hamstring considering he was seen reaching of the back of his leg during the preseason. He would be eligible to return from IR after eight weeks if he's healthy by then.
Paul Perillo
Wondering if trading Malcolm Butler and Jimmy Garoppolo to the Texans for Deshaun Watson and J.J. Watt would make some sense for both teams. Give Bill O'Brien the NFL-ready QB he needs now, give us the edge rusher we need and Watson time to develop behind Brady for a few seasons?
Terry Wilson
Interesting definition of a trade helping both teams. First, Watson already has more meaningful game experience than Garoppolo so I'm know how much more "NFL-ready" he is than Watson. Watson certainly has a ton to learn and Garoppolo theoretically has more experience, but he hasn't played and there's no substitute for actual game experience. Then to compare Watt and Butler is silly. Watt is a dominant player who impacts the game and won Defensive Player of the Year Awards. Even with the injuries he's still a forced, as the Patriots saw on Sunday. I wouldn't hold my breath on this one.
Paul Perillo
This doesn't need to be answered in this forum, but I would appreciate a response. My question is how come the NESN site always has Patriots information regarding signings, dismissals, tryouts, etc. way far in advance than your site does? I would think that you would get all Patriot information way more in advance than other sites.
Lenny Caron
I'd be happy to answer that question here as we have no secrets to hide when it comes to these matters. Since Patriots.com is the official site of the team, we have to wait until various transactions are official before we post them. Many times the information is already known but we still must wait until it becomes official. There have been many times when various outlets have printed information about signings, etc. that have turned out to be false. Having the team do so would be quite embarrassing. So once we get the official word from the team, the information is posted.
Paul Perillo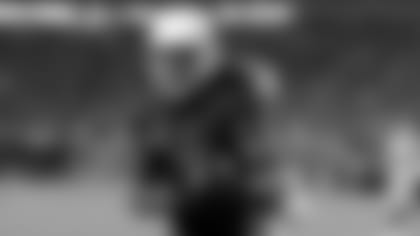 I still think that our best bet is to acquire a receiver that can play in the slot and give us some much needed WR depth. I propose the following trade: Dion Lewis for Larry Fitzgerald. The Cardinals are in a tough division, and have lost David Johnson to injury. The Cardinals brought back Chris Johnson just to add depth, but realistically they need a better pass catching back threat to help their offense. Larry is on a one year deal, is 34 years old, and might be retiring at the end of the season. The Patriots most likely will not need his services longer than this year (although I'm sure Bill would be more than willing to let Larry compete past this year). He has tremendous hands and route running ability. With all of the deep threats the Patriots possess adding a big-bodied, durable receiver like Fitz could prime this offense for greatness. Your thoughts?
Robert Hayes
Fitzgerald is a future Hall of Famer and still very capable of making plays even at his advanced age. Over the last couple of seasons he has transitioned into the best slot receiver in football, so acquiring him for a running back who has never shown the ability to stay healthy over the course of an entire season seems far-fetched. Fitz is coming off a 13-catch, 149-yard performance so he clearly still has plenty left in the tank. I like Lewis and believe he has something to contribute, but he's never going to be a full-time option and there's no way he's bringing back someone like Fitzgerald straight up.
Paul Perillo
As dynamic as Dion Lewis is, why not use him as a wide receiver given the need at that position and the depth at RB? I've seen him split out wide and run some nice deep routes in the past.
James Curtis
Lewis seems to be a popular figure this week, and I really like the versatility he provides. Clearly the coaches haven't used him much so far so people are either looking to trade him or use him differently. I feel he has terrific ability as a receiver coming out of the backfield but I don't see that translating as a true receiver where he'd be running routes against corners on a regular basis. He can split out on occasion and work a favorable matchup against a linebacker but he loses those advantages if he's used strictly as a receiver trying to beat defensive backs regularly. He loses his edge in quickness in that setting. Lewis can be effective as a receiver but I don't see him going to the slot of a regular basis.
Paul Perillo
If anyone knows it's you. On the subject of the most despised rule in football, the one where some "sleazy snake in the grass coach" (no names), calls a timeout before the kicker kicks the ball. But of course he kicks it and of course all the players crash into each other for nothing. Where is the safety committee? I told my football buddy Bill Belichick has never done that. He said they all do that. I don't remember him ever doing that, have you?
Scott
I, too, dislike this rule because it allows the play to be run for no reason, but Bill Belichick has definitely done this and in fact, he once tried to do it on consecutive plays and that led to a tweak to the rule. Now teams are no longer allowed to call consecutive timeouts without a play being run. I'm not sure what this has to do with safety, though. I don't like it because it forces the kicker to kick it twice, but I don't see why that's a safety issue. Kickers kick the ball all the time. Kicking it again isn't a safety risk.
Paul Perillo
Teams are allowed two players to be activated of the injured reserve and be added to active roster. Who do you think will be the Pats options and whom will they replace on active roster?
Ashay Kamat
It's way too early to make those kinds of predictions since a lot of things could happen between now and the time when a player would first be eligible to return, which for Shea McClellin and Malcolm Mitchell would be after Week 8. Both of those players, plus Vincent Valentine, who went on IR last week, would make sense to return. It would depend on the team's needs at the time plus the health of those three players. Assuming they would all be healthy enough to return, and there are no other injuries between now and then (a less-than-realistic assumption), I'd say Mitchell and Valentine. But again, who knows how the injuries will play out over the course of the season.
Paul Perillo