I can't help but notice that the defense's two best performances came with Stephon Gilmore out of the lineup. Could it be possible that this is another Jamie Collins situation: Talented player, but freelances too much and therefore doesn't fit the system? Would it be possible Gilmore gets benched for [Johnson] Bademosi? Or, when Gilmore comes back, will he actually enhance the defense, or will we see it regress again? Michael Sargent
With the mild improvement the past couple of weeks on pass defense, do you think Gilmore and [Eric] Rowe walk back into the side or have the likes of Bademosi and [Jonathan] Jones done enough to keep their starts for now, playing the hotter hand, so to speak? May force someone like Gilmore to get back into the playbook and live up to his high price-tag? Or because of his contract and natural ability does he walk back in? Sean Harper
When Gilmore comes back, do they take him off a fixed corner position and assign him to man-to-man [coverage responsibilities] either in the slot or on one of the key receivers, so he doesn't have to communicate with anyone (just do his job)?Thomas Walkden
Like you all, I'm curious to see how head coach Bill Belichick, defensive coordinator Matt Patricia, and the other Patriots defensive coaches handle Gilmore's situation going forward. Yes, the defense has played better in recent weeks, but was Gilmore's absence simply a coincidence? I'd like to think so, given the amount of money this team is paying him.
My expectation is, when Gilmore (concussion and ankle issues) and Rowe (groin problem) are healthy enough to return, they'll be back in their normal roles. However, it's been encouraging to see how Bademosi, Jones, even Malcolm Butler have responded to their challenges in recent weeks. It would be nice to have options from which the coaches can confidently choose in any given week.
Before Gilmore was injured, it appeared as if the coaching staff had decided to start giving him more man-coverage duties. So, my guess is that will resume once he's back on the field. The Patriots simply have too much invested in Gilmore to give up on him halfway into the season. Erik Scalavino
I know this qualifies as hindsight but is it not obvious (at least at this point) that the Patriots should have given the big contract to [Malcolm] Butler instead of Gilmore? That contract is going to bite us again next year too as Butler will want at least the same money, as he is clearly outplaying Gilmore. Everybody knows the Patriots' offensive schemes are difficult to learn. Is that the same on the defensive back end too?Marshall Ansin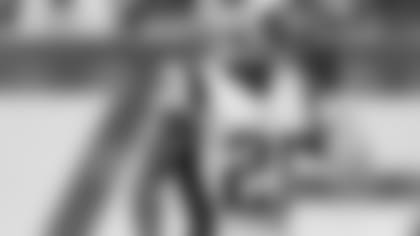 New England's offensive and defensive playbooks are notoriously complex volumes, and not every player is capable of absorbing them sufficiently. Butler is an example of someone who was able to learn the system quickly and translate that knowledge into a substantial on-field role. In fact, he's arguably the Patriots' best, most reliable cornerback.
Which will put New England in an unenviable position at season's end, when Butler's contract expires. Marshall is right in suggesting that Butler will want to be paid significantly more than he's currently earning ($3.9 million) to put him in line with market value for a starting-caliber cornerback. Someone will give him the money he's looking for.
Will it be the Patriots? Or more to the point, can they afford not to? It's impossible to answer right now, but will only make the forthcoming offseason all the more intriguing. Erik Scalavino
With how Malcolm Butler carried on in the preseason, you would think this regular season he would play like a $15-million corner. But he is getting paid what he is worth: $3.9 million. Patriots made a great call.
He knows there have been many occasions that he has stunk it up. Even the Jets know it and were throwing towards him [in Week 6]. If he continues like this, what do you think is his future at the end of the year? A trade? Demoted to third corner with Jones second?  Released? With all his crying efforts to make top dollar, he sure looks like a fool after all the balls he has missed and got scored on. No one likes a money grubber.Mark Washburn
There are prima donna players in the NFL and in professional sports in general, for sure, , but Butler is not one of them. Far from it, actually. Butler is far too often venomously maligned by the likes of Mark and other critics who fail to appreciate just how important Butler has been to the Patriots in his career.
Let's put in perspective the fact that Butler was initially a tryout player – even lower on the totem pole than your average undrafted rookie free agent – who competed alongside Darrelle Revis early in his first training camp and ultimately won a spot on the 53-man roster. At the time, he was earning far more money, even at the rookie minimum, than he could have ever dreamed of making in the "real" world.
Butler had a limited role as a rookie, until, of course, his heroics late in Super Bowl XLIX. In all likelihood, he would have been given a more substantial role as a second-year player, but when the Patriots elected to move on from Revis and Brandon Browner, Butler immediately found himself thrust into the No. 1 corner spotlight. He handled the role with aplomb, earning Pro Bowl honors after 2015.
To his credit, when I asked him at the time if he felt he deserved such recognition, he answered no, he didn't. He sets a high standard for himself and he felt he failed to live up to that standard as an NFL sophomore. One could argue (and I have) that Butler played much more like a Pro Bowler last season, when he wasn't voted to the all-star squad.
Whenever the subject of Butler's contract has become a source of public discussion, he has always said and done the right things. Of course he wants to be paid like he's appreciated for what he does, but to suggest that he's "cried" about money is not only unfair, it's absolutely ludicrous. Whatever feelings he harbors privately, he's been nothing but professional publicly when it comes to his contract.
He's also a much better player than Mark or his critics say, and if he eventually leaves the Patriots, Butler's absence will be noticeable and difficult to fill. Erik Scalavino
Why does [linebacker Dont'a] Hightower keep getting hurt? Can you think of a linebacker in NFL who gets hurts more often than High?Jules Lucas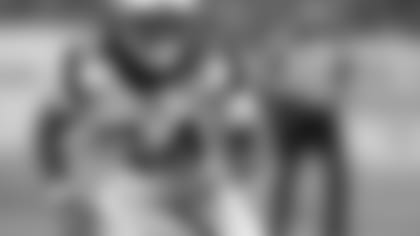 Some players are more prone to injury than others, I'll allow. In Hightower's case, he's dealt throughout his Patriots career with two particular injuries: shoulder and knee. Most recently, he couldn't finish the Falcons game because of a shoulder problem. Earlier this season, he missed significant game time because of his right knee.
It's important to remember, Jules, that Hightower played through severe shoulder pain and injury during the end of the 2014 season, and that he made one of the most important tackles in Patriots history (the stop of Marshawn Lynch in Super Bowl XLIX) with a bum shoulder that required surgery shortly thereafter.
It seems that Hightower is one of those players who always seems injured, but that might be because he plays through them. Yes, he misses time frequently, but his value, even at less than full strength, is such that the Patriots are better with him on the field, in spite of his nagging health problems. You just have to accept that he'll likely always come with such baggage, but that he's worth the frustration that comes with that. Erik Scalavino
If I'm not mistaken, teams can activate one player back from IR after week 8. Who from the Patriots would most likely be activated? Steve Kratochvil
You are mistaken, I'm afraid, Steve. Starting this season, NFL teams can bring not one, but two players back from injured reserve. With linebacker Shea McClellin having made a return to practice last week (such players are allowed to do so after six weeks on IR), I'm fairly confident he'll be one of the two. Defensive lineman Vincent Valentine would be my other choice, if he's sufficiently healed, given the need for depth at his position.
It's possible, though, that the Patriots might wait to exercise their second option, just in case another more significant player were to be injured in the coming weeks and they'd want to activate him again later in the year. Erik Scalavino
The Patriots have won games without various starters in each win, namely [wide receiver Danny] Amendola, Hightower, [tight end Rob] Gronkowski, [special teams co-captain Matthew] Slater, [running back Rex] Burkhead, Gilmore, [right tackle Marcus] Cannon, Rowe, [wide receiver Malcolm] Mitchell (who started on IR), and of course [wide receiver Julian] Edelman. They haven't looked great in all their wins, but how closely have they been to their best? In spite of that, is this a shot of confidence to the rest of the team to be able to win without the usual suspects? John Gerhardt
Offensively, New England looked close to its best against New Orleans in Week 2. Without question, the best defensive performance we've seen from this team came in Week 7 against Atlanta. If the Patriots can combine those two efforts together in the same game, that would be a demonstration of just how good this team can be, which is to say, nearly unbeatable. Perhaps we'll start to see that more in the second half of the season. Erik Scalavino
We have five running backs, including [Brandon] Bolden, and all are pretty good with unique skill sets. The Patriots are a passing team, so why do we need five RBs, especially in light of our need for a solid linebacker/pass rusher? With Burkhead returning, why not trade [Dion] Lewis or someone else?Jeff Marlow
I'm happy with the running back stable as currently constituted. With the exception of Bolden, who's mostly a special teams contributor, the other four, including Mike Gillislee, have proven productive, versatile, and able to provide fresh legs at any time in a game this season. I wouldn't make a move to change that right now, but we'll know soon (Halloween is the NFL trade deadline this year) whether the Patriots agree or not. Erik Scalavino
I've been a Patriots fan since their inception. It seems to me that the linebackers take too deep a drop in coverage. It appears as though when there is a 1st-and-10, they drop back 15 yards and also on plays when a team has more yardage to make (2nd-and-15, 3rd-and-20, etc.), they drop off deeper than the needed first down marker. Why not set at the yardage needed by an opponent, which might change their routes and the other teams' play-calling? I know this is not your call, but just asking for an opinion. Donald Rychlik
Players are coached to do whatever you see them do on the field. I'm not saying you're wrong, necessarily, in your observation, but I'm sure the Patriots coaches have their reasons for asking their players to do what you've seen. Erik Scalavino
[Rookie linebacker] Harvey Langi has more important things to think about, like surviving [his devastating car accident], but will he ever be back to play on the Patriots? Prayers for him and his wife.Skrinath Ganesh
Langi's season might be over, although the team has yet to move him to IR as of this posting. However, once he's recovered from his injuries, I expect he'll get a chance to compete again on the field for New England. He seems like a nice young man who deserves that chance. In the meantime, positive thoughts like yours are what he needs most. Erik Scalavino