Dear sirs, I'm concerned about a growing optimism around the N.E. team. One game at a time. No discussion about Super Bowl or undefeated season. Mentally precarious, if too confident. Outside of [QB Tom] Brady and [TE Rob] Gronkowski, I don't see any stars. [WR Julian] Edelman and [LB Dont'a] Hightower are splendid, but it stops there. [DE Trey] Flowers and [WR Malcolm] Mitchell? What do you think? I repeat, we need a game-to-game mentality. Thanks, as always. Yours, Folger MacFadden
Wow… you know you have first-world problems when you're complaining about too much optimism. But you're balancing it our nicely with your utterly ridiculous underselling of the quality of talent on this roster.
Anyway, Folger, you have nothing to worry about. The only people making any sort of long-range projections are media and fans. And, by the way, they have every right to do so. They aren't the ones playing and their remarks have no bearing – zero, zilch, nada – on the outcome of the games. So, let them have their fun while there's no football actually being played.
Meanwhile, not a single Patriots player has made any comments whatsoever this past spring about the 2017 Patriots going to and/or winning the Super Bowl this season. Not one. Not in public, at least. In fact, they all go out of their way to preach the near-sighted message you're suggesting. Their focus is exactly where it should be. If it stays there, and the team stays (mostly) healthy, though, there's no reason why this club shouldn't repeat as Super Bowl champions. Get used to hearing that a lot in the coming months. Erik Scalavino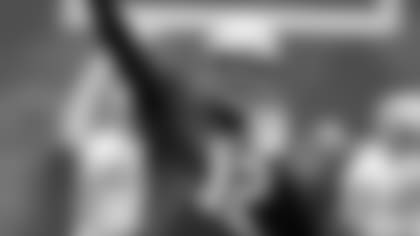 I've been a Patriots fan since 1968 and in the '70s I went to games. Given the domination over the past years, will the Patriots ever go undefeated and win a Super Bowl like the Dolphins did?Edward Roberts
It's possible they could do so this year, actually. Hope springs eternal, right? Truly, I haven't felt as confident about discussing the idea since before the 2007 season began. This team might have the best chance of any since to complete the task. Erik Scalavino
With the recent NBA Finals victory by the Golden State Warriors, it is a consensus that they are a "super team," and that can be proven by odds-makers saying they have over a 60-percent to win the title again next year.  The Warriors brought in a lot of talent by luring in players that wanted to win a championship (particularly Kevin Durant) for very team-friendly deals. I would say that the Patriots are as close to a "super-team" as there is in the NFL, but it does not seem like there are as many players wanting to win a championship.
Although they brought in [DE Chris] Long last year, and [WR Andrew] Hawkins this year, I am very surprised more stars don't want to give up a little money to have a very good chance of winning a SB. Why do you think that the Patriots aren't able to bring in tons of talent from players who want a very likely ring?Arthur Harris
EVERY player wants to win a championship, obviously. Those same players also want to be paid handsomely, and they don't always find the latter when they visit Foxborough… if they're asked to visit at all. There are plenty of so-called "star" free agents who might not be the right kind of fit for this organization, which is why you don't always see high-profile players knocking on Gillette's door. It takes a certain kind of personality to be able to play in this system, for this head coach, with all the demands that go along with that.
So, yes, winning is important, but so are other factors, just like in any job. New England knows the kind of players it wants, and sometimes, those famous names aren't qualified, despite their apparent on-field skill. Erik Scalavino
I was surprised to see that Josh Kline started 14 games for TEN last year (helping Murray and Mariota to productive years). Do we know why the Patriots parted ways last fall with a cost-effective interior OL who they had just signed to an extension the year before? Was there more to the story there -- his shoulder injury, meshing with Dante [Scarnecchia], etc.?Matt W.
I'm surprised, too. Didn't know he was even still in the league. Anyway, logic would suggest that he's no longer a Patriot because New England drafted so many interior offensive lineman over the past couple of years and there wasn't enough room for the undrafted guy. He was versatile, yes, and did a decent job when called upon. The Patriots actually gave him a contract extension at one point while he was here. But they obviously felt better about the young players they drafted and wanted to focus their energy on them. Kline was fine, but no one is mourning his loss around here, I can assure you. Erik Scalavino
Do you think any rookie pass rushers will make an impact this year? Do you see Butler getting a big contract with us this year? Do you think the BB will keep six or seven receivers on the roster? How do you feel about D.J. Foster as a player? Akim Gibson
Whoa! Making up for lost time with all those questions there, Akim? It's okay, we can handle it. Let's start from the top.
Yes, I'd like to think that Derek Rivers, the top pick in this year's draft class, will have a chance to contribute immediately, most likely as a rotational player at defensive end. The Patriots will need him to, because there isn't much depth there at the moment.
I like Butler, both as a player and a person, but my guess is, he'll want a chance to test his value as an unrestricted free agent during the 2018 offseason. I'd never rule out entirely the possibility that he re-signs, but I wouldn't hold my breath if I were you.
Technically, there are sometimes seven receivers listed on the roster, if you count special teams captain Matthew Slater, but he rarely sees action at that position. So, six is the more likely number. Julian Edelman, Brandin Cooks, Chris Hogan, Danny Amendola, and Malcolm Mitchell are pretty much locks to make the team, which leaves only one open spot in our scenario. That could be the most competitive position to watch this summer.
Foster intrigues me, not just as a running back, but as a return specialist as well. There's not a lot of room in this backfield, but I have a feeling he's going to make it tough for the coaches to let him go. His best chance to stick this year might be as a returner, although I am interested to see him do more out of the backfield, too, this summer. Erik Scalavino
Hi guys, a bit of a tough question for you. Could you try to predict how many snaps the rookies will play this season and their stats? Thanks a lot. A fan from Paris. Florian Durieux
Which rookies? It's impossible to say with any certainty which new guys are going to win jobs, other than perhaps the aforementioned Rivers and fellow third-round choice Tony Garcia. There won't be many, because this roster is loaded with veterans.  Like I said earlier, I think Rivers has the best chance of any rookie to contribute right away, but how effective he'll be is just unfair to predict at this point. Let's at least see him and the rest of this year's class in pads first before we start placing expectations on them.
No one, for instance, would have predicted at this date in 2014 that the Super Bowl would be won on a play made by a then-unknown undrafted, tryout rookie named Malcolm Butler. He only started to emerge on everyone's radar once training camp opened. Someone from this year's group will surprise in a positive way, I'm sure, and I'm as anxious as you to see who it is. Erik Scalavino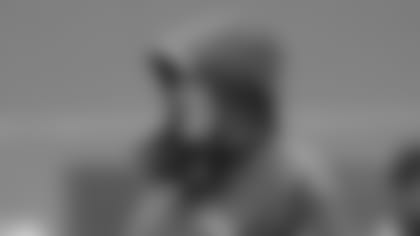 Aloha from the Big Island of Hawaii. Any chance of a trade of a RB from the overstocked list the Pats have, for more defensive help in the front 7? Rebalancing the assets seems like a good idea. Can only play a few RB.  Need way more quality depth on the front 7. By that I mean a legitimate edge rusher and some more LB's. John R. Yanaka
Mahalo, John. As I've stated before in this column, I don't like to predict specific trades, because they almost never come to pass. In general, though, your idea has merit: take an area of perceived roster depth and try to acquire some at a weaker position. Makes sense to me.
Bill Belichick frequently swings deals during the preseason and training camp, so, it'll be something to monitor as the practices and exhibition contests unfold. Erik Scalavino
Hey guys, thanks, as always, for keeping us fans informed all year. I believe last year my thoughts about Jonathan Jones contributing on defense brought about much skepticism. My question is do you think he is better suited for playing the slot or working on the outside? Also if he does start to see time on defense do you think he will still contribute on special teams where he seems to excel? I think the secondary this year has the chance to extremely successful do you agree? Michael Pizzoli
I think Jones is a virtual lock to win a job… on special teams. Where exactly he fits on defense remains to be seen. I'm not convinced yet that he is, actually, but I will be intrigued to watch him compete there this summer. My guess is the coaches will give him opportunities both outside and in the slot and see where he might be a good fit. Erik Scalavino
Hi there! I'm from Australia and I have a question about why there don't seem to be women and girls playing the sport. Recently in Australia, our Aussie rules Football made a league for female players (Women's AFL),  and girls of all ages can play Football for a local team in a minor level. So I guess the question is, are there girls and women playing American football? So far I haven't found anything in America, but I did find women's teams for American Football here in my country. Maybe I'm looking in the wrong spots in America. Jessica Bertram
Nowadays, it's not uncommon to see young girls suit up with boys in youth leagues (what we'd call Pop Warner-level), and occasionally, you'll see them appear on high school squads. More often, younger girls take part in flag football leagues (no tackling).
For adult women, you might find some full-pads leagues here and there – there was actually a team in Massachusetts not too long ago – and the Patriots actually host a women's football clinic here in Foxborough each spring/summer. There's no hitting involved, just teaching of football basics.
American football certainly has a large percentage of female fans, but there just isn't the support – or necessarily the interest – in forming full-pads, hitting leagues just for women. Erik Scalavino