In the last PFW mailbag Erik Scalavino stated the Patriots could trade to get a first-round draft pick in this year's draft. Wouldn't the NFL have to approve the trade and couldn't they say no to that trade to keep sticking it to the Pats? What would keep the idiots in the league office from doing it?
The league would not have the power to do that. If the Patriots made a trade for a first-round pick, they would likely lose the pick they acquired and in turn select in their normal spot at No. 29, unless they made a deal with Denver, Carolina or Arizona, which are the three teams that will pick after the Patriots. In that case, the Patriots would lose 29 and pick at 30, 31 or 32 depending on the trade partner. The ruling the league made was the Patriots would lose the higher of the two picks if they acquired one, but nothing prevents New England from acquiring a first-round pick and they are free to do so.
Paul Perillo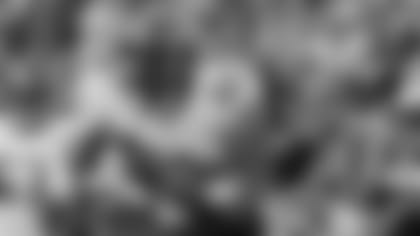 Where would you rank the Patriots in the bid for Matt Forte's services? If they don't get him is Alfred Morris the next best option or is there someone else they should target?
Free agency hasn't even begun yet so it's impossible to gauge where the Patriots might rank in their bid to acquire anyone at this point. I certainly would love to see Forte come as a versatile option out of the backfield who can remain on the field whether the Patriots want to run or pass. I'm not as eager to get Morris, although he would be an option in free agency as well. Morris had a great rookie year but his average per carry has dropped every year since. I'd still be interested if the price is right, but he's in the prime of his career and might cost more than you think. While Forte is the more talented player, he's also 30 and might not command as much money. I'd like to see the Patriots go after a veteran who can carry it between the tackles, especially down the stretch of games and the season, while also drafting someone in the middle rounds.
Paul Perillo
Hello PFW, a couple of burning questions: 1) Why does the NFL refuse to change the overtime rules so both teams get at least 1 offensive possession? NFL should be similar to MLB in that if first offense scores, other team gets chance to tie, or score to win game. If neither offense scores on first possession, then the first team to score after that wins. If the defense creates a turnover and scores on the first offensive series then game over as this in essence was change of possession. This is not rocket science and would create a fair playing field as Goodell likes to constantly remind us Patriots fans.  2) Not since Rodney Harrison, Rosevelt Colvin, Adalius Thomas has BB made a serious run at any top end free agents. Instead they continue to play the "Value" card and get second- and third-tier players. On the contrary, Denver as example seems to load up each year in order to maximize the window they had on Peyton Manning. When will BB realize Tom Brady only has 1 or 2 high quality seasons left and just go for it as it might be long time since we see another championship again post Brady?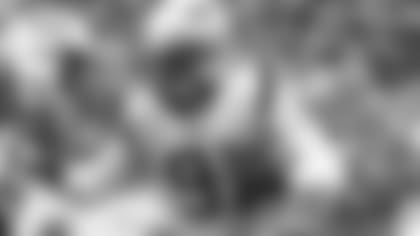 First, the league did change the overtime rules that the game would only end on the first score in the event of a touchdown by the team that receives the ball. I know this is not how you'd want it, but scoring a touchdown in overtime should be enough to end the game even without the opposition getting a chance to possess the ball. Personally, I'd like to see OT changed to simply another quarter of play. After 15 minutes, the game would end and whichever team scores the most would win. In the playoffs obviously the game would continue if tied after the fifth quarter with the next team to score being the winner.
As for free agency, I disagree. In 2014 the Patriots were very aggressive and signed Darrelle Revis and Brandon Browner as well as Brandon LaFell. Revis in particular was a big-money signing – arguably the best defensive player in the league. So to go back to 2007 (Thomas) and 2003 (Colvin, Harrison) as the last examples of the team splurging in free agency is untrue. Sometimes they do and other times they haven't made a big splash. But sometimes – like it appears may be the case this offseason – the Patriots are busy re-signing players and that to me represents a big splash in free agency. As an example, if New England extends Jamie Collins and Dont'a Hightower, and perhaps even Malcolm Butler, I'd consider that a huge free agency period. The idea is to remain competitive every year; not to "load up" for a limited run. To be fair, I don't believe Denver loaded up for a short run. They have a nice mix of homegrown talent mixed with free agents and of the quarterback situation gets resolved the Broncos will remain in the mix with the Patriots.
Paul Perillo
I read every issue pretty much cover to cover and there were lots of mentions all year along about the absence of Dion Lewis on the offense. Plenty of complaints about the offensive line, but not that much about Nate Solder's absence. What's up with that? Also, how many of Brady's regular and postseason interceptions were passes headed for Julian Edelman and how many for Rob Gronkowski?
First, there were certainly plenty of mentions of the Patriots injuries this season, Solder's included. But where I would disagree with you in regard to the offensive line is I didn't feel the performance was all that much better when Solder was healthy. The Dallas game in particular saw him really struggle in the first half before he got injured and had to leave. Conversely, Lewis was outstanding before his injury and the drop-off without him was noticeable and a huge part of the offense's gradual decline. The line obviously would have been better with a healthy Solder but it was still a problem when he was at left tackle. Brady was sacked 11 times in the four games Solder played and 27 times in the 12 that he missed. That's an average of 2.75 per game with Solder and 2.25 without him. But there's no question Solder's absence hurt the team.
As for the targets on Brady's interceptions, Gronkowski and Edelman were each targeted twice on passes that were picked off. The other five Brady picks were intended for Brandon LaFell (2), Chris Harper (1), Danny Amendola (1) and James White (1).
Paul Perillo
With the trio of Dont'a Hightower, Jamie Collins and Chandler Jones all due new contracts after 2016 is there a possibility of a scenario where two of the three get contracts and the third is traded for say a higher draft pick?
I think there's a strong possibility of something like that unfolded. I would opt to extend the two linebackers and try to trade away Jones, either now or next offseason after giving him the franchise tag. I'd rather move Jones this year, though, since he's coming off his best season and could perhaps garner something substantial in return. Obviously these kinds of moves are easy for us to talk about and much tougher to actually do, but that's how I'd like to see the offseason unfold for the Patriots.
Paul Perillo
Any chance the Patriots bring back Brandon Browner as the No. 2 corner? Coming off a bad season in New Orleans, I don't think he would cost too much.
Nice name by the way … tell Dale I said hi. Anyway, I think there's no chance of bringing Browner back. First, I don't think he played nearly as well as most others felt during his one season in New England. He had some moments, to be sure, like against Detroit when he battled Calvin Johnson and in the Super Bowl on Malcolm Butler's huge interception. But overall I thought his play was spotty and mistake prone. Then he appeared to be in search of an all-time record for penalties in New Orleans this season. No thanks, regardless of price.
Paul Perillo
Do you think the Patriots would have any interest in obtaining Matt Forte this free agency? I could see him continuing his stellar career and contributing in a major way on the road to another Super Bowl victory. He could be the best Patriot back since Corey Dillon. It seems to me a veteran of this caliber would be too good to pass up (if at the right price) even with plenty of other options in the backfield. What are your thoughts and do you think he has enough gas in the tank for at least two or three more seasons?
I love the idea of bringing Forte in, as I mentioned above. He is a terrific multi-purpose back who is as capable as a receiver as he is a runner. That ability would allow the Patriots to keep their options open with him on the field rather than having to dictate the play call based on personnel. Forte is a real consistent performer and has been for a long time. The drawback is his age (30) and the wear and tear of some many productive seasons. Some analysts believe the fact that a lot of his touches have been as a receiver and therefore aren't as taxing as carries because generally he's tackled by corners and safeties after receptions rather than defensive linemen following runs, but I don't necessarily believe that difference is all that significant. I'd love to see Forte sign with the Patriots but it will cost some money to get that done. He wouldn't break the bank, but the Patriots haven't done that much with running backs in recent years.
Paul Perillo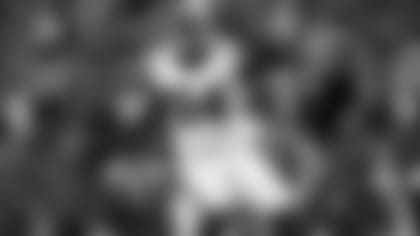 I know this is pure speculation, but what do you think of the Patriots going after Matt Forte and/or Mario Williams?  I know Forte's injury history is a concern and they'd have to create some cap room, but what are your thoughts?
I already discussed Forte so I'll stick with Williams here. First, the Patriots have plenty of cap space and will clear out even more with some simple roster moves that are in the team's best interest – like letting go of Jerod Mayo, LaFell and Marcus Cannon as well as reworking some others. Williams to me is still a dangerous edge player who was simply in a system that wasn't suited for his abilities last year. I believe he has a chip on his shoulder after the criticism he took as a result and will be out to prove his doubters wrong. I'd love to see him replace Chandler Jones in the three-man defensive end rotation that worked well last year. He already signed an enormous free agent deal so maybe he's not looking to break the bank again and that would work nicely for the Patriots. Go get him.
Paul Perillo
Do you think the Patriots are going to keep Dion Lewis for next year despite all his injuries?
Well, Lewis tore his ACL and missed the last half of the season so I'm not sure if that qualifies as "all his injuries." I'd expect him to remain with the team after signing a two-year extension early last season and assuming his rehab goes well hopefully the Patriots can get him back on the field soon. Lewis showed he was dynamic in his role out of the backfield and my only question would be whether or not he can retain that explosiveness that he displayed during the first half of the season. But there's no question that he'll be given every opportunity to return with New England.
Paul Perillo
Since it's the offseason and a lot of people are talking about additions to the defense. I can't find any info on Darryl Roberts. He was put on IR and then disappeared. Is he still with the team and if so what do you expect from him? I know it's a stretch but I think he might be good to replace Logan Ryan opposite Malcom Butler and we might just have the next tandem from the undrafted/late seventh-round back story.
I agree the Patriots could probably use an upgrade in the corner spot next to Butler. Ryan was OK in that role this past season but I believe he'd be better suited as the third corner. However, I have no idea what to expect from Roberts. He didn't stand out during training camp last summer either way. There were days when he worked in groups with some of the front-line players and didn't necessarily stand out either way. He also didn't look out of place during the preseason before he got hurt. I believe he would have made the team out of camp and probably would have battled for a reserve role in the secondary. But that doesn't mean he's ready to supplant Ryan in the starting lineup, and missing his entire rookie season obviously didn't help his development. Let's see how he looks this spring when we get to see him in OTAs and mini-camp and then later in training camp before we decide where he fits in.
Paul Perillo
What are the chances of the patriots making a trade with the Vikings for Stefon Diggs? What do you think will the Vikings ask in return? Is a second round and LaFell for Diggs to much? Too little? I just think a player like that together with Lewis, Edelman and Gronk would be awesome.
Why would the Vikings trade such a promising player after just one season? Diggs is part of the Vikings offense going forward and they have him under control for affordable dollars as a fifth-round pick. I don't think there's any chance they would part with him at this point.
Paul Perillo
I understand how you know which teams we will be playing next season. That was determined at the end of the season. But how do you know which teams we will be playing in Foxboro vs. on the road? I wasn't aware there was a formula for determining that. I thought that was done at random by the schedule generator.
The schedule is all pre-determined and done on a rotating basis, including the location of the games. The rotation also includes the various divisions teams play. In other words, when the Patriots are lined up against the AFC North, as they will be in 2016, the two road games and two home games are flip-flopped from the last time the AFC East matched up with the AFC North. That was in 2013 when the Patriots went to Cincinnati and Baltimore and hosted Pittsburgh and Cleveland. In 2016 that will be reversed. Same thing with the NFC divisions. There are some rare exceptions to these rules that are made in an effort to better space out cross-country trips but the point is the schedule is done on a rotating basis and that includes the venues.
Paul Perillo
Why can't we pull beast mode Marshawn Lynch onto the roster and make him our Corey Dillon part 2 and make teams respect the run and open up passing game?
Well, for starters Lynch is planning on retiring. Secondly, Lynch is still under contract with Seattle for two more years. So, even if he wants to continue playing Seattle would either have to deal him or cut him in order for the Patriots to get him.
Paul Perillo
I'm wondering the chance that, in the event LeGarrette Blount and Steven Jackson aren't back, Tyler Gaffney would get a look from the coaches? I know he's smaller than Blount and Jackson, but can't help notice he's built similarly to Stevan Ridley who had success with New England early in his career (6-0, 220 for Gaffney, 5-11 220 for Ridley). Personally I'd rather just have a healthy Blount back, but if it doesn't work out, just wondering whether you guys think Belichick and Co. would go draft, free agency or in-house to replace that production?
Gaffney has been injured for his first two NFL seasons and I wouldn't expect much out of him at this point. If he's able to stay healthy and get in the mix, then it's possible that he could carve out a role and make the roster. But there's no way the Patriots could rely on him being the answer at running back. I also don't want to see Blount return. I think it's time for a fresh face to come in and inject some life into the backfield. I have no problem if Gaffney is part of the equation but there will definitely a need for more bodies to add to the mix.
Paul Perillo
First off I want address the first-round pick situation. Do you think Robert Kraft was just waiting for the end of the season to fight this since he didn't want to attract any more distractions, because I think he can easily win the case?
You never know how these kinds of situations are going to unfold because this is so unique. I have nothing to base an opinion on because there are really no other situations like it. My opinion is the Patriots will not be getting the draft picks back, but again I have nothing to really base that on.
Paul Perillo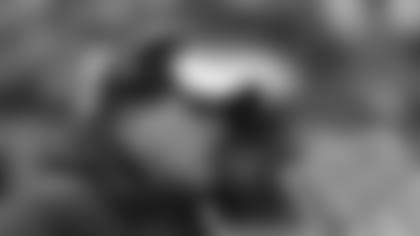 I really didn't think Josh McDaniels coached a great game in Denver. I know Denver wasn't blitzing, but they were pinning their ears back, rather than setting the edge. Don't you think they should have run more RB screens, jet sweeps and reverses to take advantage of the over-pursuit?
That has been a pretty common complaint from the Denver game but it's one I don't necessarily agree with. I believe Denver's defense is predicated on speed, and jet sweeps and screens aren't necessarily the best way to combat that. One example I'd point to is the fourth-and-one play in the fourth quarter to Edelman that was stopped. That was a misdirection play meant to catch Denver coming upfield without discipline yet Chris Harris was so fast that he recognized the play, came off his man and made the tackle in the backfield. Maybe a screen could have worked but the way the Broncos were swarming to the ball I'm not sure it would have made a huge difference. But like I said, many others have made similar comments.
Paul Perillo
Obviously if you can find another Randy Moss (don't get me started on people who actually ask for Randy Moss) go get him, do you believe that drafting a "deep threat" is any kind of priority for the Pats? I'd rather take a high-functioning Brandon LaFell type any day.
All things being equal I'd take the deep threat but I agree with 100 percent that it's not necessary. In other words, if I had my choice between a quality deep threat and a quality intermediate route-runner, I'd take the deep threat. But obviously it's easier to find the latter and I agree with you that having the 2014 version of LaFell would be preferable. The Patriots need to find someone capable of performing outside the numbers to keep defenses honest, like LaFell did in his first season in New England. But if a talented deep threat comes along I'd take that too.
Paul Perillo