[wysifield-embeddedaudio|eid="638341"|type="embeddedaudio"|view_mode="full"]
This Jaguars team is similar to that Denver defense that gave us a hard time for years. They have good defensive backs and a good pass rush. The only weakness I see is their linebackers in pass coverage. What do you think will work best against this team?Jeff Locey
Yes, this is a very solid Jaguars defense. Very few flaws or weaknesses to exploit. I'm always partial to deploying Rob Gronkowski against any defense because he's usually such a difficult assignment, but the Jaguars have tall, talented cornerbacks, and I'm wondering if they might use one of them – perhaps the 6-2 Jalen Ramsey – to cover Gronk 1-on-1. It's only ever worked for one team (Kansas City with safety Eric Berry in Week 1 this season), but I could see Jacksonville at least starting out with this matchup and seeing where it leads.
If your assessment is accurate, though, Jeff, then the logical way to attack Jacksonville would be with New England's running backs creating mismatches in the passing game. Dion Lewis, James White, and Rex Burkhead (assuming he's ready to return from a right knee injury) could be the key to the Patriots' offense being able to soften the Jags D enough to move the ball and take pressure off Tom Brady. Erik Scalavino
The Jags appear to be very familiar with the Patriots after spending three days in Foxborough during preseason. I wonder if BB had a crystal ball, would he have partnered with them then? Francis Luzatto
Jacksonville is no more familiar with New England after those joint practices last August than the Patriots are with the Jaguars following that experience. It is as much an advantage as a disadvantage for both clubs, but it was also so long ago that it will have little effect in preparations this week.
This is also not the first example of the Patriots sharing training camp practices with a team they were scheduled to face in the same season. It has happened a few other times and the Patriots have fared just fine in those meaningful matchups.
So, yes, the two teams – Jacksonville and New England – would still have conducted the joint training camp sessions even if they knew they'd be facing each other again down the line. Erik Scalavino
Thanks for answering the fans questions. You guys are awesome. James Harrison seems to have been making solid plays in his limited role on defense right now. How much of the New England system he can absorb in such a short time? Could he possibly end up learning enough to make a much larger impact in the AFC Championship? I don't see any offensive linemen being able to stop this guy consistently.Mike Davis
Harrison has done well to learn enough of the complex defense in a short period to see his snap count increase from Week 17 to the Divisional round. He's looked comfortable and capable out there, so, I see no reason why he won't be part of the game plan this coming weekend. Erik Scalavino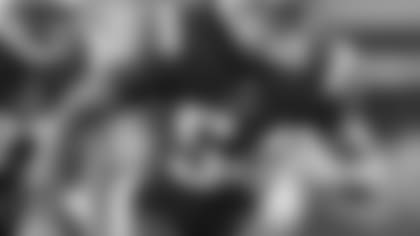 If they were all healthy and could play as well as we know they can, which player who is currently on the reserve/injured list would you love to have on the active roster to improve the chances of beating the Jaguars and either of the NFC teams in the Super Bowl? There are great arguments to be made for a quality right tackle in Marcus Cannon, Martellus Bennett as a tight end to pair with Rob Gronkowski and help with pass protection, the passing and running game, a difference-making defensive player (and captain) in Dont'a Hightower, Nate Ebner as a valuable, dependable and versatile special teams player, or someone we know Tom Brady (and everyone else in the locker room, including coaches) loves and trusts in Julian Edelman.David Beckett
Great question, and a tough decision. I'd narrow it down to three: Edelman, Bennett, and Hightower. While I'd love to see this potent offense become even more unstoppable with either Edelman or Bennett, Hightower would provide more of what's needed defensively at the moment – a strong leader and big-play-maker in games that truly count. Erik Scalavino
I actually think that Bill Belichick could have gotten a first-round pick for Jimmy Garoppolo, but actually preferred a high second-round choice, as there would be less money and guarantees involved. What do you think?Jake Uhlick
While it's true, Jake, that second-round picks come with smaller rookie contracts, it's always – repeat, ALWAYS – in your team's best interest to stockpile as many high picks as possible. Because a) you have a better chance of taking talented players when the pool from which to select is fullest, and b) Belichick could always trade away those first-rounders, as he's done so often in the past, to gather even more lower-round picks.
So, no, Belichick didn't turn his nose up at a first-round pick offer in favor of a second-round selection. But I absolutely agree with you that he could have (and should have) gotten much more for Garoppolo than what he did. Erik Scalavino
Do you think Jimmy [Garoppolo] wanted to be the QB here? Obviously, he wanted to be a starter in the NFL, but do you think he wanted to succeed Tom Brady here over going somewhere new? He'd inherit a supporting cast here, but he would also be playing in Brady's inescapable shadow and would inherit ridiculous expectations as the guy who usurped Tom Brady – as opposed to a place like San Francisco, where he wins five games and is already a local hero. We all know [Brady's and Garoppolo's shared agent] Don Yee probably wanted Jimmy starting on another team to protect his interest in Tom Brady. Do you think there's a chance that Jimmy was on board with this? Joe Rosengard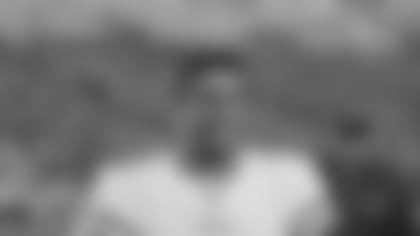 Hi guys, sorry to come back on that matter, but I think there are a lot of quick conclusions drawn about the deal and the timing of the Jimmy Garoppolo trade. First, can we all agree before the run of five games won in San Francisco, Garoppolo just played six quarters in the NFL? Okay, six very good quarters, but a quick injury also. Second, nobody is 100-percent sure the Patriots got really some big offers last April (two first-round picks, really?).
Third, Garoppolo looks very good, yes, as some others who gently disappeared after years or are constantly injured. Four, nobody knows when Tom Brady will decline, and part of the ESPN affair is just due to Garoppolo's good games and Brady's end of the regular season being sub-par. In case Brady wins a sixth title in February, will Bill Belichick's trade still look as bad? And if Garoppolo becomes just a good but not excellent QB while Brady still plays stellar for two more years? My point is that deal made by BB has to be assessed in some years, not before. Ludovic Boisseau, Versailles, France
So many have speculated on BB's reasoning for his handling of JG's departure, it is difficult to keep up. But one theory that has received minimal attention is the notion that, had BB sent JG to Cleveland for the remainder of the season, JG would quickly realize the futility of remaining with the Browns and would demand astronomical money, forcing the franchise tag and ultimately a trade and perhaps end up with an AFC divisional rival for the next ten years or so. The Niners, on the other hand, have the organizational and coaching stability and nucleus of talented players that offers an environment for JG to stay put to carve out a successful career.Bob Robertson
Okay, everyone, I understand you're all still smarting at the loss of a potential franchise QB to replace Brady. It was a painful shock to see him go when he did, especially in light of how well Jimmy has played in San Francisco thus far. However, it's time, people. Let it go. Garoppolo is gone and isn't coming back, at least not anytime soon. For everyone's sake, it's time to move on. Erik Scalavino
Do you think the success the Patriots have in the post season (forcing teams to wait to talk to their assistants) costs people like Josh [McDaniels, New England's offensive coordinator] and Matt [Patricia, the team's defensive coordinator] from getting head coaching positions, or are teams just not thinking clearly and making hasty decisions instead of waiting till the season ends to sign them? It seems like the only reason we kept them both for this year was because we kept on playing and teams signed people that could jump in quicker. Is that just me? Robert Hayes
My sense is that the Patriots' long-term success is a main reason why McDaniels and Patricia have received so much attention from other teams in the first play. Fact is, teams with head coaching vacancies typically interview candidates during the week and/or weekend of the Wild Card round of the playoffs, and New England's coordinators have conducted numerous interviews with other teams over the years, including this month. In the past, both men have elected, for one reason or another, to take their names out of contention for those jobs and remain with the Patriots. That's primarily why New England has had so much stability at the coordinator positions. There's a feeling, though, that that could change this year. Erik Scalavino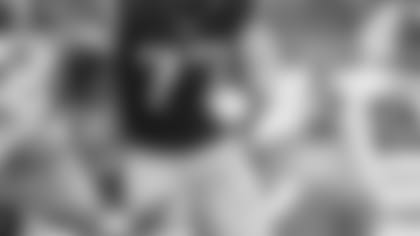 I think [starting left tackle Nate] Solder has had a good year. When do you think [the Patriots] will re-sign him and for what type of contract, given his free-agent value? Dave McCarthy
I'm not convinced that Solder will be back, either in New England or in the NFL at all, after these playoffs. Yes, he's been a dependable player for many years here, and I'd like to see the Patriots hold onto him if they can. However, he might decide that he has had enough of the rigors of pro football, which have been even more difficult for him this past year in particular.
Solder himself has survived testicular cancer. Now, his young son, Hudson, who had been in remission from kidney cancer since 2015, saw the disease reappear in 2017 and had to resume chemotherapy treatments.
Solder is a good guy, and I'd hate to see him leave. Perhaps he won't, but to presume he automatically will – and that his decision will be all about money – might be short-sighted. Erik Scalavino
Can an NFL team draft a college player who has not declared (or not finished college eligibility yet) for the NFL draft? I know that sounds risky or maybe crazy, given the possibility of injury before a draft. I'm just thinking "outside the box" here for fun. Reason for the inquiry: I was so impressed by the raw, physical talent of the freshman QB for Alabama, Tua Tagovailoa in the college championship gave versus Georgia. I cannot recall seeing a combination of as much arm strength, mobility, accuracy, and overall tenacity at the QB position in college in some time. James Farrell
No. Teams are only allowed to select players who are designated as "draft-eligible" – meaning they're at least three years removed from their high school graduating class and, if underclassmen, have informed the league of their desire to be included in that year's crop. At the earliest, Tagovailoa would not be available for any team to take until 2020, and that's only if he elected to leave Alabama after his junior year. Erik Scalavino
Why don't teams wear their home kit [a.k.a. uniform] when playing at home and why do they allow the away side to wear first choice colors? Asking because I couldn't believe it when the Rams wore all white against the Falcons at home in a playoff game and allowed the Falcons to wear their red kit which they always seem to play well in. Why didn't the Rams wear their blue/gold kit at home, and tell the Falcons they had to wear THEIR white kit instead? Very rarely will the Patriots wear anything but blue at home and white away, yet so many times this season I have seen home teams wear their away kit, which is always plain white, and allow the away side to wear their first colors. Any reason for this? Cheers. Rob Edwards
The decision about what uniform (or kit, as soccer aficionados around the world call it) to wear is entirely up to the home team. Believe it or not, Rob, some clubs (take the Dallas Cowboys, for instance) actually prefer their white jerseys because they feel like they play better in them or just like the look of them better. Sometimes, teams in warm-weather locales will choose to wear white because that color reflects the sunlight better than solid color jerseys, which could give them an advantage over their overheated opponents. The Rams clearly decided they wanted to go with their white jerseys in that playoff game, perhaps as a way of paying homage to the original L.A. Rams teams that wore those colors, which is also reflected in the team's decision to revert to white horns on its helmets this season, rather than the yellowish-gold they'd sported for decades prior.
In New England's case, blue is the preferred jersey color at Gillette. If and when the Patriots choose to wear white in Foxborough, it's entirely up to them. Erik Scalavino
Don't you think it is bad for the players' health to be playing games in the winter at night? I always cringe to see the Patriots playing at 8:15 p.m. in December and January.  Other teams also. Playing in bone-cracking cold has to be very bad for a player's wellbeing. I understand the [TV] networks dictate this in order for the West Coast to see the games at a convenient time, but if the NFL is truly concerned about its players' health, I feel they should eliminate night games in December and January unless inside a dome. What do you think?Hugh Maguire
I cringe, too, when I see night games on the Patriots' schedule, but that's only because I'm naturally a morning person and those games run far past my preferred bedtime. As far as the cold weather is concerned, though, I'm 45 and love to go running outside in the cold, morning air this time of year. Pro football players are about half my age and in far better physical condition, so, if I can handle the elements, so can they. Erik Scalavino
I fully understand how the NFL rotational schedule works. Barring realignment, 14 of 16 games are set years in advance. But how is the venue chosen for the games against the other two division winners? One must be home, one away, I get that. But, for example, the Patriots played at Pittsburgh and home against KC in 2017. It's the same in 2018. Why? Warren Brown
Well, Warren, if you "fully" understood how the rotational schedule works, you wouldn't have to ask this question, now, would you? I'm kidding (sort of) and happy to clarify for you. First, a primer for those who might not be as informed as you already.
The rotational NFL schedule was designed in 2002 (the last time the NFL realigned divisions) to make selecting any team's opponents in any given year easy to figure out. Each club must face the three teams in its own division twice each season – once at home, once on the road. Teams also must face all four teams from another division in its own conference, with two of those games happening on the road and two at home. Every three years, they play that same intra-conference division again, with the road and home opponents flip-flopping venues. Same rules apply to facing an entire division from the opposite conference, which occurs once every four years. That's how 14 of the 16 regular season opponents and locations are determined.
For example, the Patriots took on the entire AFC West in 2017, just like they did three years ago in 2014. However, the Chargers and Chiefs, whom the Patriots visited in '14, had to travel to Foxborough this time around, while New England made trips to Denver and Oakland (in Mexico City) this season. Both the Broncos and Raiders came to Gillette in 2014.
Whenever the Patriots face the whole AFC West, they also have to play one team each from the AFC South and North that finished the previous season in the same ranking in their respective division as the Patriots did. This is how the final two opponents are selected. Because the Patriots perennially finish at the top of the AFC East, they've had to face the North and South division winners with regularity. If New England ever finished second in the AFC East, they'd face the second-place teams in two other AFC divisions, and so on and so forth.
The location of these games against division-equivalent opponents also flip-flops every three years. So, for instance, in 2014, New England hosted its AFC North equivalent (Cincinnati) and traveled to its South counterpart (Indianapolis). This season, the Patriots visited the North foe (Pittsburgh) and hosted the South (Houston).
In 2018, the entire AFC South is once again on New England's schedule, meaning the Patriots must play one team from the North and one from the West. Three years ago, the North opponent (it happened to be Pittsburgh) came to Foxborough, so, this coming season, the home venue reverts back to the North, which just happens to be in Pittsburgh.
As noted already, Kansas City came to Gillette this past year because the Chiefs were part of the entire AFC West entourage. Next season, they'll have to come back here – purely by coincidence – in one of the one-off, division-equivalent slots. If, say, the Chargers had been the 2017 AFC West champion, they would be on New England's 2018 schedule, not the Chiefs. Same with Pittsburgh. Had any of the other three AFC North teams won that division (Baltimore, for example), the Patriots would have to visit their stadium in 2018 and the Steelers wouldn't even be a 2018 Patriots opponent.
Hope this clears up any confusion. It's really a lot easier to figure out once you realize that only two opponents/locations are variables in the schedule equation. *Erik Scalavino *