As most fans, I'm very concerned about this season after the Chiefs dismantled the defense on [opening night]. There are many areas of concern, but most of all the defensive ends and linebackers bother me. The team does not have starting caliber players in those positions. There as some hopefuls but no one tested.
Teams will eat this defense up for weeks because the ends are weak and the linebackers are not able to cover or stop the run. [Kyle] Van Noy took some terrible angles on tackles and missed every time. I think a trade is the only answer. Malcom Butler is likely leaving at the end of the year. I think the Pats should trade him for an end and older linebacker so the team can compete.Joe Boynton
For months, some readers of the Ask PFW forum were voicing concerns that Patriots LBs are slow (as was very evident in Super Bowl LI), and that the pass rush diminished from already a marginal one, and that the Patriots D did not look good at all the entire preseason, and all we heard from you was "no worries." What do you say now?Cam Young
Should fans be "concerned" about what happened in the season opener? Somewhat. Yes, there were defensive lapses that exposed certain deficiencies on that side of the ball, particularly in the front seven. Many of us expressed concern about this during the offseason and preseason, but were mildly confident that those issues would work themselves out eventually, as they usually do here in Foxborough.
That wasn't the case in Week 1, particularly in the fourth quarter of the Chiefs game. However, one game does not represent a sufficient sample size from which to draw such dire conclusions as our first two e-mailers (and numerous others) offered. New England has lost season openers under Bill Belichick and still gone on to win Super Bowls in those seasons. It's far too early to suggest they will do the same this year, just like it's irrational to abandon hope on a team after one, albeit disappointing, performance. Erik Scalavino
Assuming the Kansas City Chiefs did not secretly put Jim Brown in Kareem Hunt's uniform and Joe Montana in Alex Smith's, what happened [against K.C.]? It is a mystery to me how a defense that won a Super Bowl could have more holes in it than a sieve. What happened?????Gordon Rowlinson
For starters, Gordon, it wasn't the exact same defense that appeared in Super Bowl LI. Many players return from that squad, sure, but there have been some significant personnel changes as well.
What happened? Your favorite team played a bad game, for the most part. Now and then, even Super Bowl champions experience this. Are there issues to address? No question about it, as I've already stated. Let's give Bill Belichick and his coaching staff some time to work them out, though. They've earned that right, given their track record of success. Erik Scalavino
I saw the interview where Rob Ninkovich said he wasn't closing the door to returning to football. What are the chances BB calls him and possibly Vince Wilfork to help repair that defensive front?Raymond Boulay
I wouldn't entirely rule out either move. In my estimation, Ninkovich might be better equipped to make a comeback, given that he spoke so openly before training camp started about how he still feels good enough to play at a high level in the NFL at age 33. He recently revealed that his abrupt decision to retire was based more on family issues that required his immediate attention. And with the defensive end depth chart so thin, it would make sense for both sides.
In Wilfork's case, it appears that ship has long since sailed. Wilfork had hinted for a while that he was contemplating retirement before he actually went through with it this summer. I'm just not sure his desire to play is there anymore. Erik Scalavino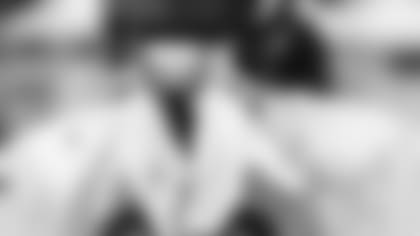 Being that it is obvious to almost everyone that the Patriots have a huge void in their pass rush (Alex Smith could have taken a coffee break with the time they allotted him to throw), are there any good options for OLBs left on the market? How about Lamarr Houston? Why has Belichick addressed other voids such as special teams or receiver prior to addressing this?
Also, what's going on with Gronk? Granted, [Chiefs safety Eric] Berry was draped over him the whole game, but still, he is usually much better at creating separation. Cheers.Yaniv Chen
Sure, there are veteran defensive ends without teams at the moment. Houston is one, Dwight Freeney and Paul Kruger a couple of others. I'm sure the Patriots personnel department has its short list of players who'd be of interest to them and are doing their due diligence.
The Chiefs game, meanwhile, wasn't Gronkowski's best (or the team's overall, as we've already discussed). Give Berry a ton of credit for that. He did what most NFL defenders are incapable of: guarding Gronk 1-on-1. Erik Scalavino
All last season and this season, it has driven me crazy that the Patriots stick with the 3-man rush, and it cost us dearly [against K.C.], giving [Alex] Smith all the time in the world to wait for the long plays to develop. When we had a 4- or 5-man rush, the passes were all short and containable. I have never understood why is [Matt] Patricia still our [defensive] coordinator? Why don't the Patriots try to bring back Charlie Weis who at least knows how to game plan?Thomas Walkden
Namely, because Charlie Weis coached offense, not defense. Also, last season, I don't recall anyone writing in to tell us they were being driven crazy by Patricia. I'm guessing that's because so many people were busy watching the Patriots going 17-2, winning a fifth Super Bowl, and statistically leading the NFL in numerous defensive categories. Which is partly to explain why Matty P, as his players affectionately call him, is still this team's defensive coordinator.
Virtually all the e-mails we received regarding the Patriots defense in 2016 were about how great it was. As I've stated unequivocally throughout this column, the Patriots need to address some concerns defensively (and overall), but overreacting to one loss is not the proper way to go about it. Erik Scalavino
Hey guys, I was watching the [Chiefs] game and our defense fell apart. Our offense wasn't exactly stellar, but Berry did a good job on Gronk and they managed to get lots of pressure on Tom Brady. However, I think the way the defense can improve is with a good leader. Usually that would be Jerod Mayo or Rob Ninkovich, but this year I expected Hightower to get that role. Who do you guys think will step up as leader, or do we need one?Srikanth Ganesh
Good leaders are nice to have, and New England is loaded with several of them on this current roster. What's more urgently needed are playmakers. Consistent playmakers. They might already exist here, but need to emerge sooner rather than later or else the coaching and personnel staff will be forced to go searching for others. Erik Scalavino
Patriots fan since 1972. Just saw the multi-faceted beat-down [versus K.C.]. They looked totally dysfunctional, mostly defense and special teams. My question is about the tackling and some of the players that played the game. Jordan Richards looked lost and was out of position many times. Do you think Coach Belichick is going to search the streets looking for replacement parts to the bewildered players that contributed to the loss? And do you think that the coaching staff will re-introduce the players to effective tackling techniques?Chip Clark
The hyperbole continues this week... There was some dysfunction on defense, for sure, but let's not forget that the Patriots held a 27-21 lead after three quarters. The offense could have held up its end of the bargain a little better, too. So, don't just blame the D.
Singling out Richards is unfair as well, since he was, in fact, truly out of position all night long. He's a safety and was being asked to play linebacker versus K.C. So, if he wasn't perfect in that role, I'm willing to cut him some slack.
Remember, Richards also made what should have been a potentially game-changing play on the Chiefs' first possession, when he stripped the ball from rookie ball carrier Kareem Hunt. Had Tom Brady and the offense converted that short field into a touchdown and put New England up 14-0, the rest of the game would certainly have unfolded quite differently than it did. Erik Scalavino
Regarding the game with the Chiefs, I just have a few questions. Why did the Patriots almost constantly run up the middle? They should have used [fullback James] Develin, as he has more bulk then Gillislee (i.e.: LeGarrette Blount in 2016). They only averaged less than 5 yards per carry. And they also do not have the offensive line to push for extra yards. The Chiefs ran around the ends, and gained more yards. The Patriots claimed they had speedy players, and that is what's needed to do end runs.
And why was Brady tossing the long ball, and usually overthrowing the receivers? He should have stuck with the short passes, and getting those important 1st downs. All in all, the play calls from [offensive coordinator Josh] McDaniels were kind of suspect, and the end result of this game proved it. And one last question, did the defense just give up, or were they completely over matched?Ron Dionne
There's plenty of blame to go around for Week 1's loss, and the coaching staff should not be immune from its fair share of criticism. You could pick nits for hours and find plenty of legitimate gripes. However, suggesting that not using a fullback as your lead runner (who's never been asked to carry a rushing load for an entire game, by the way) was a coaching mistake? Not among them. Erik Scalavino
Patriots fan here from the UK. Love your work! There's obviously been a lot of talk with respect to the various scenarios at QB following the 2017 season. It's been put out there that Tom Brady's departure is likely if you take his cap hit into account, along with what it would cost to franchise [Jimmy] Garoppolo.
From watching this team since first seeing them play on late night TV (the '04 Super Bowl, I was up way too late procrastinating on my school work!), I've learnt never to bet against Brady and anything is possible given his apparent immunity to the effects of Father Time and Bill's perennial reinvention of the Patriots. What do you think the most likely scenario is at this position following the season? Thanks guys. Go Pats! David Harvey
Honestly, David, no one has any idea how this drama will unfold. I can only predict that there will be drama come next offseason, one way or another. In the meantime, there's actual football being played, and your Patriots are focused on that. They'll deal with 2018 when it gets here. You'd be wise to do the same. Erik Scalavino
Hi guys! I was rooting for Devin Lucien to get on the roster this summer, so, I was a little disappointed when he didn't make it. I was certain that he would at least be on the practice squad (unless he was claimed), but to my surprise he wasn't on it. I checked nfl.com's player search to see if he landed on another team, but it says that he is on the NE injured reserve. He isn't on the IR list on the Patriots website, however.
Do you guys know what happened to Lucien? Was he injured during the Giant game? Was he put on long-term or short-term IR? Do you think he might return to the practice squad sometime during the season?
Also, thank you for a very entertaining radio show! I've enjoyed reading your blogservations and camp notes during the summer and I wish you could report from practice every week during the season. Much love from a Norwegian currently living on Iceland (in case you don't have a pin in your map)!Lina Rypdal
Before I get to Lucien, a quick clarification: Teams no longer have to declare if a player is on season-ending or short-term injured reserve. They simply put a player on the IR list, and have opportunities during any given season to activate two players off it.
In Lucien's case, he did not appear to have been injured against New York in the preseason finale. He spoke at length to reporters immediately afterward and gave no indication that he had sustained any sort of injury.
What we do know is that he was waived by the Patriots on Labor Day Weekend, was not claimed by any other team, and reverted back to New England's injured reserve list. By the time kickoff versus Kansas City arrived, media were reporting that Lucien and the Patriots agreed on an injury settlement that released him from the IR list, allowing him the freedom to sign with any other team, if he had an opportunity to do so. After three weeks, according to those same media reports, Lucien could, in theory, re-sign with New England.
So, perhaps all hope is not lost for one of your favorite players. And we'd be happy to stick a pin in Iceland for you! Erik Scalavino
Not a question, just to say, this is the first time I think I've read Ask PFW. I enjoyed the column. Hope you will continue it. I also find that your show, PFW in Progress, is my favorite of all the patriot related shows offered. Good job! Liz Ne
Thank you, Liz. This Ask PFW column was editor Paul Perillo's brainchild many years ago. And our radio show/podcast has been on the air (in one form or another) for the better part of two decades. Glad you enjoy them. We have no plans to do away with either, I can assure you. Erik Scalavino