It seems like many pundits (and fellow Pats fans) have all but crowned the Patriots Super Bowl LII champions. Just for the sake of conversation, what do you think our biggest obstacles are this season? I don't mean where is the roster thin (I think we can agree pass rush and OL are the primary concerns), but what are the potential unforeseen challenges we'll have to overcome? Team chemistry with all the new players? Two seasons ago, injuries were a big issue, but we seem to have righted that ship. How about the fact that we play three away games in a row, all in December, flanked by division games on either side? We all know the schedule this past season was glaringly easy - I wonder if the back-half of the upcoming season could be a rude awakening for the squad?
Michael Clear
The first answer to any question like this for any team would be the injury bug. No team has ever solved the injury issue, they've just gone through a fortunate stretch of avoiding it. That said, I do think the Patriots have impressive depth at plenty of positions that could allow them to lose theoretically key players at quarterback (Blasphemy, I know!), running back, receiver and safety, at the very least, and still compete for a title. Not all of those of course, but some. I also think your team chemistry question is an interesting one for any team that's added so many key pieces in an offseason coming off a title. New guys will be battling returnees for reps, roster spots and key roles. Guys are in contract years. Sometimes guys are looking out for their next paycheck as much as their next title. And that can have an adverse effect on a team. Beyond injuries and chemistry – and maybe simple bad luck – there isn't a lot to worry about at this point. It's hard to win a Super Bowl but there is no other team in the league that I think has a better chance to get that done this season.
Andy Hart
How do you rank the best defensive players of the Belichick era? I have always thought that Ty Law and Richard Seymour were in a category of their own, but as of late I have considered putting Rodney Harrison in that group.
Here are the reasons why:
In the 6 games in the 03 & 04 playoff runs Rodney Harrison had 6 interceptions, 2 forced fumbles and 2 sacks.
The Patriots played the Colts 9 times in the 6 years Rodney was on the team.  The Patriots were 5-0 when Rodney played and 0-4 when Rodney didn't player (this includes the 06 game where Rodney got hurt in the 1st quarter)
It just seemed that out of all the star defensive players who missed time to injury, the defense suffered its biggest drop offs when Rodney was hurt.
Now one person I keep off this list is Vince Wilfork because as much as I love him, I don't think he affected the quarterback enough to be on the same level as these guys. For me he's an easy #4. I also left Talib & Revis off because they each only played 1 full season for the team. I'm curious as to how you guys rank the BB defensive players.
Joe Rosengard
I think both Law and Seymour are great choices, as is Harrison. But I would also think an argument can be made for Tedy Bruschi and Willie McGinest, guys who had impressive longevity as well as a knack, like Harrison, for big plays in big spots. Mike Vrabel would also come at some point down any list that I put together. If you made me pick just one, though, I'd probably go with Law. He played such a key position, made so many plays and was as responsible for derailing Peyton Manning as anyone.
Andy Hart
How many players on the Patriots roster do you feel will make the Top 100 list next year? We know Brady and Gronk (if healthy) are locks. Do you feel Edelman, Hightower and Butler will be back on that list next year? My prediction is that both Cooks and Flowers will be added to the list next year.
Mike Murphy
I agree that Brady and Gronkowski will be locks for next spring's Top 100 list in NFL Network. I think Hightower and Butler are close to locks. Edelman has a pretty good chance. I think Cooks is pretty close to a lock, too. Even though he's accomplished a lot in three seasons in New Orleans, I think Cooks is going to be a sort of breakout star this fall in Foxborough thanks to the winning and playmaking he's likely going to be a key part of. I'm not as confident in Flowers or really any defenders other than Butler and Hightower. I'd give veteran newcomer David Harris an outside chance. 
Andy Hart
While some of you picked Welker over Edelman, even barely on this chat forum, I take Edelman and not only for his loyalty to this team. The very fact that he caught that key pass vs. Falcons while Welker did not, in my view puts Edelman over the top. And the fact that Edelman was a key contributor to Patriots getting 2 SB rings while there were no rings during Welker time here adds to it. The second fact is of course team related, and yet it stands. Care to debate?
Josh Luzinski
Sure. I think Edelman has been really good and clearly contributed mightily to two Super Bowl rings. He also struggled for much of Super Bowl LI to catch the ball, as Danny Amendola and Malcolm Mitchell arguably had better games. The numbers that Welker put up consistently in his time in New England are crazy. He was durable, reliable and as effective as a guy can be at the position. Welker had five seasons with at least 110 catches for at least 1,150 yards. Edelman has never topped either number. Welker played in at least 14 games in each of his six seasons in Foxborough, including coming back from a torn ACL. He played all 16 games four times. Edelman has missed at least three games in four of his eight seasons. Both are legends in the line of impressive slot receivers in New England that includes Troy Brown as well. You can't go wrong selecting any of the three. I'd take Welker atop the list, though, for his durability, consistency and everything else he brought to the table. I don't blame him as much for a lack of a ring as most fans do. Sorry.
Andy Hart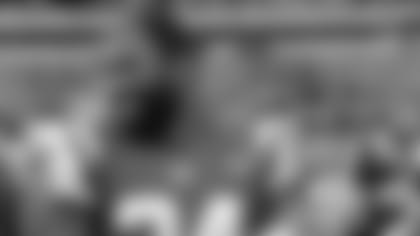 While every Patriots CB is tried at different spots from outside to slot, the observable fact is, Patriots do not have a great slot CB to complement Butler and Gilmore best playing on the sides. Both Joneses have their limitations and I wonder if BB would consider Revis assuming that he can "do the job"?
Jerry Gurevich
I don't see Revis ending up in New England ever again. I never say never when it comes to Bill Belichick, but I think he's moved on. He has three starting-caliber cornerbacks right now and other young guys competing for depth roles. If Eric Rowe wins the No. 3 job at cornerback I think that means you will see Butler spending some time in the slot. It's a job I think he's more than capable of doing. I'm not sure Revis has enough in the tank to be a high-level slot corner at this point. I'm not sure he'd want to do the job, either. I'm comfortable seeing how the current crop of talent plays itself out. Plus, in an ideal world 2016 top pick Cyrus Jones will have a huge "year-two jump" – the one Belichick so often talks about – and be an asset in the slot. I'm not counting on it, but it could happen. Regardless, I think there is more than enough talent and depth in the back end for the Patriots to field one of the NFL's top secondary groups this season.
Andy Hart
Hi guys. Huge Pats fan from Ottawa Canada hey! Could you give me the "practice squad for dummies rules". More specifically can any other team pluck somebody off the practice squad at any time? Are rookies protected from another team poaching them. As an example Conor McDermott seems to be considered a longer term project, can the Pats put him on the squad without fear of him getting taken by another team? I follow the NFL religiously but the practice squad rules seem nebulous to me. Love your insights and thanks in advance.
Norm from Ottawa
Some of the practice squad rules can be tough to follow. This, however, is easy to answer. In order to land on the practice squad a player must first pass through waivers. That means he can be claimed by any team in the NFL to their active roster. If he does pass through waivers he can choose to sign with any other team or any other team's practice squad. Once he's on a practice squad, he can still be signed by any team to its active roster at any point. The player can, however, also decline to sign with another team. But if you believe enough in a guy's future, getting him to or putting him on the practice squad is a very risky proposition that doesn't offer a lot of protection.
Andy Hart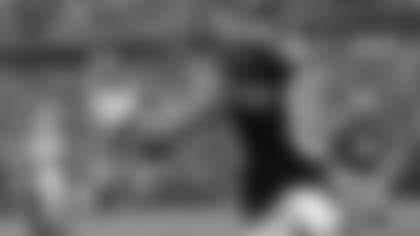 I've been a Patriot's fan since I can remember, being born and raised in Somerville, Massachusetts. Being a longtime fan of the Patriots, I was heartbroken in 76 when Russ Francis got hauled down with no flag. Then a phantom roughing-the-kicker call gives the Raiders the ball and 15-yard penalty. The tuck rule was instituted for John Elway and his shovel pass. The rule was called correctly in the snow. That was a long time coming. My question is about Danny Amendola. He played a huge roll in the Super Bowl comeback. Do you think he will find a role for this year's team? The Pats are stacked at wide receiver but Amendola's as clutch as they come. I hope he can fill a special teams slot. You can't keep them all and in clutch situations he will be sorely missed! Thanks for the excellent coverage. The navy brought me to Ventura, California in 1982. Thank God for sports bars and direct TV. I haven't missed a game since 1984.
Ricky Abbott
Thanks for writing in, Ricky. Love fans with long stories that have been rewarded with the dynasty run. I would be stunned if Amendola isn't with the Patriots this year. You accurately point out his clutch play in recent years, even if his overall production hasn't been huge. He's also a key piece of insurance both in terms of proven depth at receiver as well as both a punt and kick returner. His health and durability are always a concern, but after taking another contract restructure this spring I expect Amendola to be a part of the 2017 Patriots. Assuming that's true, based on recent history it means at some point he'll likely make some key plays to help the team out. Enjoy it all from afar!
Andy Hart
After having so many good players in the attack, should not we reduce Gronk's influence in the regular season in order to keep him healthy for the playoffs? He will hardly agree with this, but the team's success is more important
Jorji Nikolaev
On paper this makes sense. But you really never know when a guy is going to get hurt. Gronkowski has been hurt in camp, early in the season, during middle of the year and in the playoffs. I've sort of taken the Belichick approach over the years – football players play football. So if Gronkowski is healthy, I have him on the field making plays as often as he can. Maybe he can be persuaded to alter his approach a little. Maybe he can go down a little easier or run out of bounds. Maybe the depth of weapons on offense will cut into his playing time a bit, to his long term advantage. Or maybe this is a year in which he stays healthy and dominates the league over an extended period once again as he's done plenty of times in the past. Fingers crossed.
Andy Hart
With Gillislee, Burkhead and White, do you see a scenario in which both Lewis and Foster contribute? I can understand one, but if Lewis is not traded, do you believe Foster can sneak through to practice squad, again?
Tom Briggette
First, Foster spent the entire 2016 season on the active roster as an undrafted rookie. Not only would this year be his first on the practice squad, if he got that far, but the fact that the Patriots used a roster spot on him all year would probably make it difficult to sneak him through waivers. I do think it will be hard to have Gillislee, Burkhead, White, Lewis and Foster all on the roster. The first three would seem to be locks, so the last two could be battling for one job. But, let's not forget that Lewis and Foster could factor into special teams roles as returners and Foster might even get some consideration as a depth receiver. So, there is probably a way that all five could be on the roster depending on how the last few spots on the 53-man shake out. It's unlikely, though, just like it might be unlikely to get Foster on the practice squad, especially if he stays healthy this summer and has a productive preseason.
Andy Hart