With all the talk about running backs, I have to wonder why Jonas Gray seems to be the odd man out. Did he commit the unpardonable sin? I'm sure there is good reason he saw such limited action after 201 yards against the Colts, besides, of course, his dog-house days for mouthing off. I know he isn't known for pass catching, but is he incapable of filling that role if BB won't let him split starting duties with [LeGarrette] Blount? Gray appears to have more upside that [Brandon] Bolden, who has been relegated to mostly special teams (a duty Gray could certainly fulfill as well). A plethora of good backs is a good problem to have. Doug Tozier
First of all, Doug, I disagree with your contention that Gray is "the odd man out" at running back. There isn't yet an odd man out at that position because every job is seemingly up for grabs at this point. Gray has just as good a shot as any other ball carrier to make the 53-man roster. That's not to say he won't eventually find himself on the outside looking in, but there's a lot of football to be played before that can sort itself out.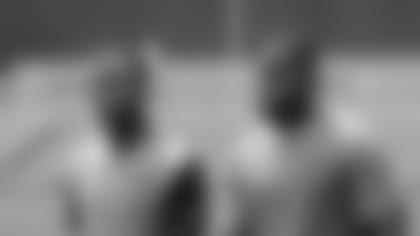 As for why he saw limited action after his record-breaking performance last November, I don't recall that he ever "mouthed off" to anyone. He did, however, oversleep and showed up late to work a few days later. That may have contributed to his reduced role, but the coaching staff may also have felt that other players (like Blount) gave them a better chance to win down the stretch. Blount is certainly a more proven back in the NFL and with this club in particular, so, it wasn't surprising to see Gray take a back seat late last year.
But as the players and coaches like to say around here, "that's in the past." What matters now is what Gray and the other running backs to in the near future to win the limited number of jobs on the roster for them. Gray, as I said, is in the mix. Erik Scalavino
I don't think the Patriots' stable of running backs is very good. LeGarrette Blount and Jonas Gray have limited versatility and guys like [James] White and [Tyler] Gaffney are unproven. Do you think the Patriots could make a trade for Knile Davis? When filling in for Jamaal Charles, he played very well. Especially against New England. Any possibility of a trade and if so, what would you think the Patriots would give for him?
I don't predict transactions, Connor, but I almost never rule out any proposed ones because you just never know what this team will do. Right now, I'd say the probability is low that the team will trade for another back, but that could change if a serious problem arises later this summer… say, an obvious lack of production or an injury rash that debilitates the position.
Your stance is not an uncommon one these days, that the Patriots' backfield is among the least stable positions on the roster right now. However, I'd like to give the players who are here a chance to show what they can do before I write them all off as being unworthy.  Erik Scalavino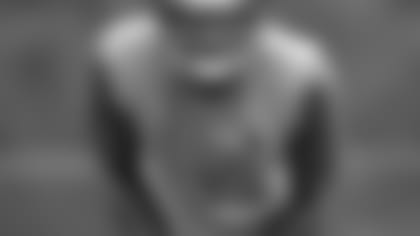 I was wondering if you think that since WR Brandon LaFell is still recovering (and hopefully gets better) that Aaron Dobson is ahead of Brian Tyms for getting first-team snaps, or just possibly just making the team?
Not based on what I saw during the spring, Daniel. Tyms was getting a good number of reps with the first team in LaFell's stead, while Dobson, who also got some opportunities, was in the next personnel grouping usually. Tyms may still be a bit raw and may not have as high a ceiling as Dobson, but Tyms has proven more durable, for sure, which is half the battle when trying to win a job in football. That could easily change, of course, once training camp starts, but I've been more impressed with Tyms than Dobson in their brief careers. Erik Scalavino
I am curious about Josh Boyce. His measurables (speed, quickness, and strength) are better than [Aaron] Dobson's, yet he seems to get no love. Last year he got a lot of reps on the practice squad and it seemed as though this would be his year. What is going to happen to this supreme athlete???
I'm not sure I'd characterize Boyce as a "supreme" athlete, but in general, the best athletes don't always evolve into the best football players. As a wide receiver, as Boyce is, the most important aspect of your job is catching the football. Boyce has shown himself to be inconsistent in this regard. He's also battled health issues, and hasn't quite shown the blazing speed for which he was heralded coming out of TCU. He just hasn't lived up to the hype, such as it was.
A draft pick who winds up hanging onto his job by a thread isn't exactly in a position to be expected to make a gargantuan leap in productivity. If he does, great. We'll give him all the credit he deserves. But I (and others, I'm sure) am not holding my breath. He also has an uphill battle based on the competition ahead of him on the roster (Julian Edelman, Brandon LaFell, Danny Amendola, etc.). This could be a decisive training camp for Boyce and his career with the Patriots. Erik Scalavino
My question is do we have any shot at a big-time receiver? Or maybe a very good productive player?**
Not sure I understand your question, DeMarco… do the Patriots have a shot of trading for a big-time receiver? Developing one who's already on the roster? I'll assume you mean the former and go back to one of my previous answers in this column: I don't predict transactions. If the Patriots wanted to add an elite receiver to their roster, they had their opportunities during the offseason and they passed on them. My guess is they'll only go after a moderately productive receiver if something devastating happens to any of their top-tier guys during camp and the preseason. Erik Scalavino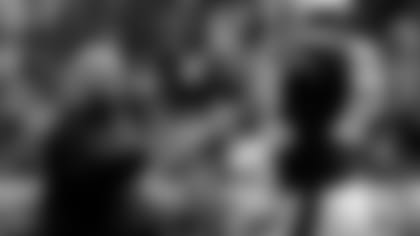 With [offensive coordinator Josh] McDaniels possibly getting a head coaching job next year, do we have any assistants of note on the offensive side? We got very fortunate having McDaniels, [Bill] O'Brien, then McDaniels again. Honestly, it's pretty impressive.
Very good question, Ben. If McDaniels were to depart after this season, New England does have a ready-to-plug-in assistant to take over as OC. Brian Daboll, early in his coaching career, started out at William & Mary for a year before jumping to Michigan state as a low-level assistant. There, he briefly overlapped with McDaniels, actually, before joining the Patriots in 2000. He left in '07 to further his career with the Jets, then became OC with Cleveland, Miami, and Kansas City, eventually re-joining the Patriots in 2013. Of all the current offensive assistants, he has the most impressive résumé to replace McDaniels, if the situation were to arise.  Erik Scalavino
Who do you see as a sleeper in the secondary for the Patriots? Also, this season, do you see Aaron Dobson coming out and becoming the deep threat everyone expected? Finally, who do you see starting week one at running back knowing that Blount will be serving his suspension?
My secondary sleeper is undrafted rookie Jimmy Jean, simply because, at 6-3, he's so much taller than all the other corners. I don't have high hopes for Dobson, sadly. I certainly would like to see him live up to his potential on the field, but I'm overly cautious based on his track record thus far. Your last question is the toughest one, because there's so much uncertainty at running back right now. But I'll say Jonas Gray… for now. Erik Scalavino
I always wondered what the reasons were behind certain player releases, such as TE Fred Davis or TE Logan Stokes. Whenever these transactions come up on the news feed, there is always a summary of each player's career stats, but rarely any indication as to why they are parting ways with our organization. Could you shed some light on certain scenarios that may cause players to be released?
Typically, it's because they aren't good enough or their skills don't fit this system. Sometimes (see Brandon Spikes) it's because they've done something egregious off the field. Other times, it's injury-related and the Patriots are loathe to discuss that subject no matter who the player is or the extent of his injury. Other times, there are just too many players at a particular position and the team needs to trim the excess. There are a variety of reasons, PJ, but unless Bill Belichick comes right out and tells us, we're left to speculate. Erik Scalavino
Soo...following the four year pattern, the Pats should play the NY Giants in the Super Bowl this year. Thoughts?
Ha! Hadn't occurred to me, but good observation. I don't think the Giants are good enough to make the playoffs… which is exactly how I felt about them in 2007 and '11. If you're prediction comes true, Jesse, you better hope the third time will be the charm. Erik Scalavino