We're on to our ninth Super Bowl, seventh appearance for [Bill] Belichick and [Tom] Brady. We are all spoiled to be Patriots fans. My question, do you think the best way to defend Julio [Jones] is with [Eric] Rowe, whose is a big corner, and give him help over the top? This will free up [Malcolm] Butler to defend [Mohamed] Sanu or [Taylor] Gabriel. Also, do you see this as a similar match up to the Rams as Super Bowl opponents? Many thanks!! Go Pats!! Mel Buford
First off, you're right that it's a privilege for everyone involved with the Patriots to be going back to yet another Super Bowl. It never, ever gets old, trust me!
To your question… The last thing you want to do in the most important game of the year is overthink. Butler is this team's best cornerback and I want him on the other team's best receiver, and that's Jones, as you pointed out. Perhaps some safety help wouldn't hurt, but aside from that, I expect to see Butler matched up on Jones most of the time. Rowe's play has been too inconsistent for me to trust him with Jones, even though, height-wise, he appears to be a better matchup. Erik Scalavino
How many players from the Patriots are making their first trip to the Super Bowl?Benoit Thibault
There are 30 players on New England's 53-man active roster who've never played in a Super Bowl. Amazing number, considering the team was just in it two years ago. Erik Scalavino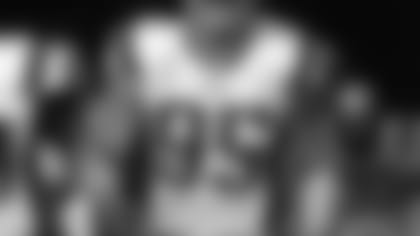 My question pertains to the psychological aspects of playing [in a Super Bowl]. Do you think either team will have an advantage in support at the Super Bowl? Atlanta is closer, but the Patriots have supporters everywhere, and for a game of this magnitude does it ever really sway too far to one side? Alex Marr
There have certainly been Super Bowl crowds that are heavily partisan to one side or another. For instance, at Super Bowl XLII, when the Patriots were gunning for 19-0, I'd say at least three-quarters of the crowd was there to support New England. Two years ago, Seattle's crowd had the edge, it seemed, inside the stadium. These things are hard to predict, however, so, it's unclear how the crowd in Houston this year will stack up. My guess, though, is that, given the nationwide fan base, New England will have more supporters attending Super Bowl LI. Erik Scalavino
When Chris Hogan played for Buffalo, his nickname was 7-11, because he was always open. I am floored at how the Steelers consistently left him open in the AFC Championship game. It was as if it was part of the Steeler game plan not to cover him. Brady kept throwing to Hogan and burning the Steelers. Why was he so open and why didn't Pittsburgh make an adjustment?Gordon Rowlinson
I addressed this aspect of the game in my weekly Performance Review column here on Patriots.com. I'd encourage you to go back and take a look, but essentially, it was a breakdown in assignments by the Steeler secondary – whether that was due to players improvising or poor coaching is unclear. But the game plan wasn't to leave Hogan uncovered, I can assure you. It just turned out that way and Hogan took full advantage. Erik Scalavino
I don't want to take away from the great way the Patriots defense has played, but I have to question the play of Eric Rowe. It seems like he's been beaten many times this year, especially in the playoffs. My concern is his inconsistency of good coverage and his consistency of being beaten by opposing receivers. Is it just my observation or this a problem going into the Super Bowl? Andres Ochoa
We discussed this, actually, quite a bit on our PFW in Progress radio show/podcast following the AFC Championship. In that game in particular, Rowe was the beneficiary of some poorly thrown passes by Ben Roethlisberger. Rowe was beaten several times by Steelers receivers, but drops and underthrows/overthrows by the QB led to incompletions that otherwise might have been big plays for Pittsburgh. I, too, am a bit concerned about Rowe's inconsistency, but overall, I believe New England's defense is talented enough and playing well enough to compensate. Erik Scalavino
If we had a Patriots award day, who would you choose to receive the rookie award, offensive player award, defensive player award, MVP and best new edition award? Also, no choosing Brady for anything. Mine would be Thuney, Blount, Butler, Edelman, Hogan.Robert Miles
We actually do have such a thing, Robert, in our season-ending PFW issue. We call them our "Lighthouse Awards," and have a few dozen categories. I won't give away any of our winners yet (mainly because we haven't sat down yet to award them), but pick up a copy or get yourself a subscription right away (pfwonline.com or 1-800-494-PATS) to see who we choose. Erik Scalavino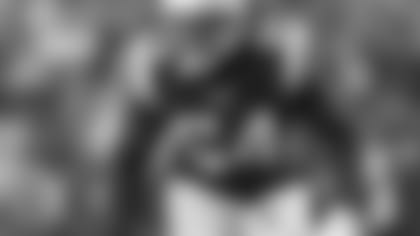 The Browns announced a contract extension with Jamie Collins. Reports indicate 50 million over 4 years with $26 million guaranteed. I don't know the details of the bonus money or cap hits. I assume Donta Hightower will demand the same if not more. What is your opinion? How much will the Pats pay. I love Hightower but he always seems to be managing an injury in the postseason. Durability has to be considered when signing a player to a long term deal. Thanks. Gary Madera
My guess is Hightower will command, and probably get, more than that. He can argue that he is more valuable to the Patriots, hence New England's decision to trade Collins earlier this season. Hightower was also elected a captain for the first time this season and has been nothing but a good foot soldier for this team. The Patriots have rewarded players like him in the past – Devin McCourty, Rob Gronkowski, Marcus Cannon, etc. – so, just like last offseason, I would expect Hightower and Malcolm Butler to be among the highest contract priorities. Erik Scalavino
I know it's not possible anymore. But what would be your expectation if the Patriots players (Gronk included) were able to participate in the Pro Bowl mini games/challenges? Thank you!John Lee
Sorry, John, but there are few things in life I care less about than the modern-day Pro Bowl. The game itself is a joke, and it's no longer in Hawaii, which takes away any allure to the contest whatsoever. As I've said many times before in this space, the Pro Bowl needs to be terminated and replaced by an NFL awards ceremony, to be held in Honolulu at the conclusion of the season (meaning after the Super Bowl, not before).
Fans should be included and encouraged to participate in the event, which wouldn't feature a game, but perhaps a skills challenge, as you noted, and would still be a reward for the best players and coaches of the season. Right now, the league has an NFL Honors event the night before the Super Bowl which is something along these lines. I'd spruce it up further and move it to Hawaii. That would be a Pro Bowl weekend worth watching. *Erik Scalavino *